Image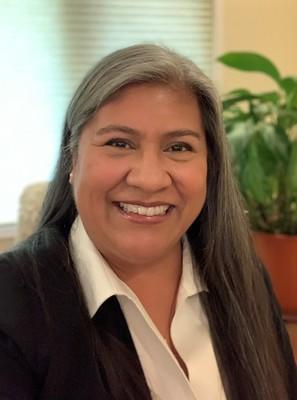 June 11, 2020
Oregon State University public health researcher and professor Carolyn Mendez-Luck, who studies aging and long-term care in vulnerable populations, has been selected as one of the 2020-2021 Robert Wood Johnson Foundation Health Policy Fellows, one of just six fellows in the country.
The fellowship includes an intensive three-and-a-half month orientation when fellows meet with leading experts on health policy and government, followed by an eight-month placement in Washington, D.C., within the legislative or executive branch of the federal government. Fellows help develop legislative or regulatory proposals, meet with constituents, educate legislators on health issues and organize hearings.
Mendez-Luck was chosen from a very competitive nationwide field of health and health care experts for the prestigious 12-month fellowship. She is the first OSU professor to be selected, and the fourth Oregon-based researcher in the fellowship's nearly 50-year history, according to the Foundation's records.
"It was really exciting to hear I had been selected. The word that I heard to describe this experience more times than any other was 'transformative,'" Mendez-Luck said. "So just to be selected is very thrilling."
The application process began in September. Finalists flew to D.C. for interviews in February and the winners were selected Feb. 20. The fellowship begins Sept. 1, and then the fellows usually begin participating in their placements in January 2021.
The National Academy of Medicine assists with placements, which are determined through an interview system with various legislators, personal offices, congressional committees and executive branch agencies.
Mendez-Luck hopes to be placed with a member of Congress who is interested in her area of research, which focuses on aging-related health disparities and long-term care, especially in vulnerable older adult populations.                         
The current cohort of fellows is focused on work pertaining to the COVID-19 pandemic, so Mendez-Luck said she's keeping an open mind about where she might end up.
She is going on sabbatical next year, so the fellowship's $165,000 monetary award will supplement her sabbatical salary and carry over into a second year as she continues her health policy research in Oregon after the in-residence portion of the fellowship concludes.
About the OSU College of Public Health and Human Sciences: The first accredited college of public health in Oregon, the college creates connections in teaching, research and community outreach while advancing knowledge, policies and practices that improve population health in communities across the state and beyond.
Comments
Submitted by

Brenda Gilmer

on Fri, 06/12/2020 - 13:57
Permalink
Just thanks for your focus of research and learning and teaching. It is an interesting time but I am sure your talents will not be wasted on whatever path you walk down. Congratulations on the fellowship.