Image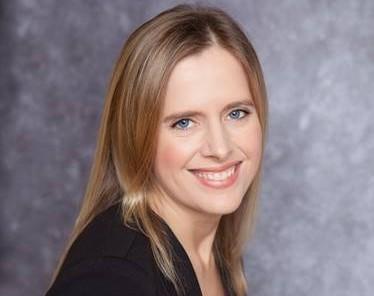 August 15, 2019
The Oregon Association of Hospitals and Health Systems (OAHHS) announced today that Becky Hultberg will become the organization's new President and Chief Executive Officer when she assumes the position in December.
Hultberg currently serves as the President and CEO of the Alaska State Hospital and Nursing Home Association (ASHNHA), a position she's held since 2014. Prior to her current role, Hultberg served as Commissioner of the State of Alaska's Department of Administration. Other past roles include serving as Regional Director of Communications and Marketing for Providence Health & Services Alaska and as Press Secretary in the Office of the Governor. She has served on the Alaska Retirement Management Board, the Alaska Health Care Commission and several non-profit boards of directors. She currently serves on the American Hospital Association Board of Trustees.
"OAHHS has earned a national reputation as a forward-looking advocate for advancing the state of health care in Oregon," said Carol Bradley, Senior Vice President and Chief Nursing Officer at Legacy Health, and OAHHS Board Chair. "As a nationally recognized leader in health care, Becky is the right choice to help OAHHS navigate the critical issues facing hospitals and health systems and accelerate the progress being made to advance care and services within our communities."
"The rapidly changing health care environment requires thinking differently and embracing the opportunity to drive progress," said Hultberg. "My unrelenting focus will be on delivering results for our members and the communities they serve."
Working closely with the 15-member Board of Trustees, Hultberg will be responsible for setting the organization's strategic direction and managing a staff of 26 across OAHHS and its affiliate organizations, Apprise Health Insights, the Oregon Association of Hospitals Research and Education Foundation, and the Oregon Hospitals Political Action Committee.
Hultberg will succeed Andy Davidson, who last December announced he would be leaving his position at the end of 2019, after 14 years at the helm.
"Andy Davidson has provided vision, leadership and advocacy for the hospital industry as OAHHS CEO for 14 years," said Bradley. "Because of Andy, OAHHS is now recognized as one of the leading state hospital associations in the nation in terms of effectiveness and member engagement."
The OAHHS Board of Trustees decided to conduct a nation-wide search for Davidson's replacement and formed the 13-member Leadership Transition Committee chaired by Joe Sluka, President and CEO of St. Charles Health System and Board Chair-elect of OAHHS.
"OAHHS is a strong, unified organization, uniquely positioned to improve health care in Oregon during a time of radical industry transformation," said Sluka, who will take over as OAHHS Board Chair in January 2020. "As a thoughtful leader, innovator, strategist and consensus builder, Becky is ideally suited to lead OAHHS into the future."
Hultberg holds a bachelor's degree in history from Abilene Christian University and an MBA with an emphasis in health policy, economics and administration from Ball State University. She and her husband Jeff have three children. Hultberg will be relocating to Oregon later this year, with her family to follow at the end of the school year.