Image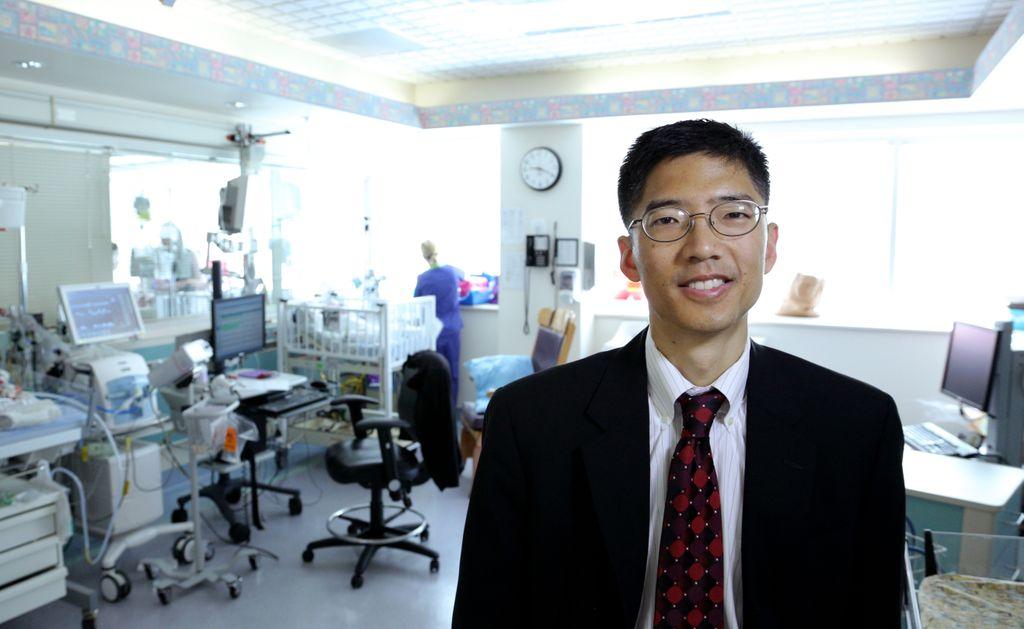 July 24, 2020
Dr. Michael F. Chiang, associate director of Oregon Health & Science University's Casey Eye Institute, has been named the new director of the National Eye Institute, also known as NEI and part of the National Institutes of Health.
In his new role, Chiang will oversee the nation's federal research on vision – from understanding blinding eye diseases and the mechanisms of visual function to meeting the needs of the visually impaired. NEI has an annual budget of nearly $824 million, most of which supports research grants and training awards for scientists. Chiang expects to start at NEI in late 2020.
Chiang welcomes the new opportunity, but regrets it will take him away from Oregon.
"It has been an incredible privilege to work at OHSU and Casey Eye Institute," Chiang said. "We are fortunate to be at an institution that is big enough to make a worldwide impact in advancing the science, technology and art of health care – yet collaborative and intimate enough that people can work effectively together."
Chiang has been with OHSU since 2010. He is currently a pediatric ophthalmologist at the Elks Children's Eye Clinic in the OHSU Casey Eye Institute, and a professor of both ophthalmology and medical informatics & clinical epidemiology in the OHSU School of Medicine. Chiang's research includes advancing telehealth and artificial intelligence to better detect a cause of blindness in premature babies called retinopathy of prematurity. He also applies data analytics to electronic health record data in order to improve health outcomes and clinical workflow.
"Dr. Chiang has played an instrumental role in establishing OHSU's Casey Eye Institute as a leader in ophthalmic care and research," said OHSU President Danny Jacobs, M.D., M.P.H, FACS. "His research, talent and leadership now will have even wider reach at the National Eye Institute, and we wish him all the best in his new role."
"We have been delighted to have Mike on the Casey faculty for the last 10 years," said OHSU Casey Eye Institute Director David Wilson, M.D. "As Casey's research director, he has helped build an amazing research program here. The entire nation's vision science program will now benefit from Mike's brilliance and thoughtful leadership. We will miss him and look forward to his continued success."