Image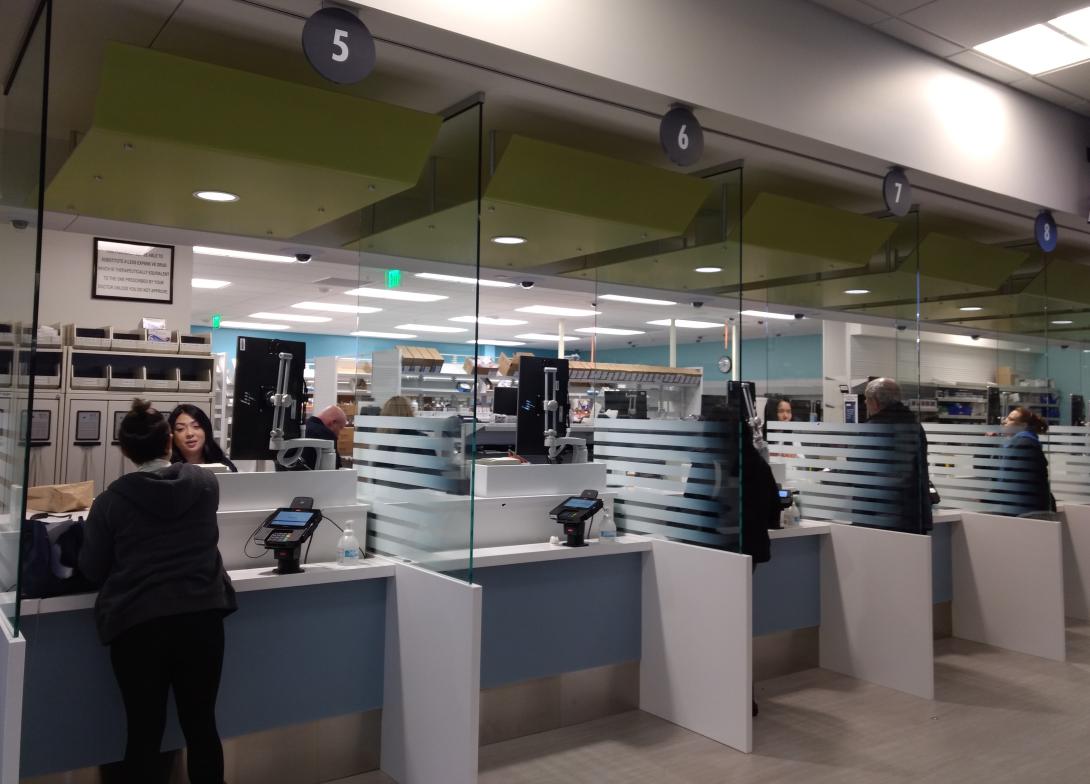 May 23, 2019
CORVALLIS – A 2016 Oregon law allowing pharmacists to write birth control prescriptions is helping more women at risk for unintended pregnancies to use contraception, new research by Oregon State University suggests.
Oregon was the first state to allow pharmacists in addition to doctors, nurse practitioners and physician assistants to prescribe oral and transdermal contraception – i.e., the pill and the patch.
Since then, eight others (and the District of Columbia) have followed suit: California, Colorado, Hawaii, Maryland, New Mexico, Tennessee, Utah and Washington.
The research, led by Lorinda Anderson, a clinical assistant professor in the OSU College of Pharmacy, is the first to quantify the effects of the Oregon law.
The study suggests that in the first two years after the law went into effect, pharmacist-prescribed contraception prevented more than 50 unintended pregnancies and saved an estimated $1.6 million in associated taxpayer costs.
The findings, published in the journal Obstetrics and Gynecology, are important because unintended pregnancies are a public health problem – roughly 45% of all pregnancies in the United States are not planned.
For the first two years after the law went into effect, researchers examined Oregon Medicaid claims and found that of the 3,614 Medicaid patients receiving a new prescription for oral or transdermal contraceptives, 367 had gotten their prescription from a pharmacist.
Of those receiving pharmacist-issued prescriptions, 252 had been enrolled in Medicaid for at least 180 days prior to receiving their first prescription. Among those 252, 74% had no history of a contraceptive prescription in the preceding 30 days.
The numbers show that when pharmacists are allowed to prescribe hormonal contraceptives, access increases and unwanted pregnancies should decrease.
"If the majority of women that pharmacists are prescribing for were not on contraception in the previous month, this means that they were likely not using very effective contraception before seeing the pharmacist," Anderson said. "Therefore, if pharmacists are reaching this population, then it can be extrapolated that this will reduce unintended pregnancies."
Collaborating with Anderson were Dan Hartung, an associate professor in the College of Pharmacy; Maria Rodriguez, a gynecology and obstetrics professor at Oregon Health & Science University; and Luke Middleton, a research analyst at OSU.
"Pharmacists are highly trained professionals who practice in a variety of settings," Hartung said. "Community pharmacies offer an alternative point of access for patients and are highly accessible – 90% of Americans live within 5 miles of a pharmacy, most are open for longer hours than a traditional clinic, and they also don't require an appointment."
Of the Medicaid claims analyzed in the study, 94 percent originated from retail chain pharmacies, and 71 percent were from urban locations.
Since 2018, Oregon pharmacists have also been able to prescribe the other forms of short-acting hormonal contraception: injection and the vaginal ring.
"As the program matures and contracts with additional insurers are implemented at pharmacies, the number of pharmacist prescriptions will likely increase," Anderson said.