Image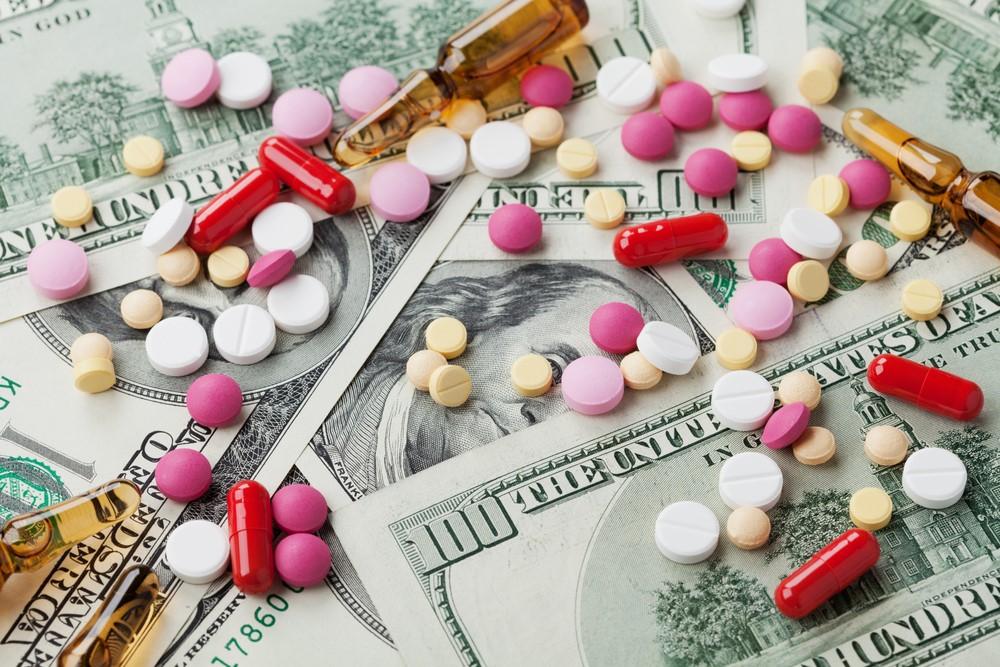 September 4, 2019
When Congress returns next week, a bill to cut prescription drug costs will be on its plate. It was crafted by a bipartisan team, and it scaled its first hurdle in the Senate. The issue is something that consumers care about: Hundreds of thousands of Americans are being pinched by exorbitant drug prices to the point that many patients often stretch their medication because of cost.
The Trump administration says it's on board, and AARP is campaigning for the bill in Oregon and other states. But the bill, the Prescription Drug Price Reduction Act of 2019, might not come up for a floor vote. Senate Majority Leader Mitch McConnell says he's against it.
"The question is: Who's side is he on? The side of the pharmaceutical lobby or is he on the side of patients and taxpayers?" asked Oregon Sen. Ron Wyden, the bill's co-author.
The ranking member of the Senate Finance Committee, Wyden spent months crafting the bill with the committee's chairman, Republican Chuck Grassley of Iowa. The Congressional Budget Office said it would save taxpayers billions:
Taxpayers would save $85 billion in Medicare costs from 2019 to 2029;
Medicare beneficiaries would save $27 billion in out-of-pocket costs over the same period;
Beneficiaries would save $5 billion in premiums;
Taxpayers would save $15 billion in Medicaid
And consumers in the commercial health insurance market would see spillover savings.
The bill treads on new territory, by altering Medicare parts B and D that cover drugs. It would cap out-of-pocket costs for beneficiaries at $3,100 a year starting in 2022, and it would penalize pharmaceutical companies when drug prices rise faster than inflation. The bill also would require more oversight of prescription drug managers who work with insurers to negotiate drug prices for 266 million Americans. 
A 2018 study found that Americans overpay for their prescriptions 23 percent of the time, with an average overpayment of $7.69 per transaction.
Pharmacy benefit managers benefit from overpayments by pocketing "clawbacks," the difference between what the drug costs the insurer and the patient's copayment.
It's often cheaper to just pay cash.
"Fifty years ago when (pharmacy benefit managers) got off the ground they said 'We will negotiate everybody good deals," Wyden said. "But now we don't know what they put in their pocket."
Not surprisingly, pharmacy benefit managers don't like the bill. Neither does the pharmaceutical industry. The industry's lobbying group, Pharmaceutical Research and Manufacturers of America, or PhRMA, said in a statement it will curtail money for research and development. 
"The Senate Finance Committee legislation is the wrong approach to lowering drug prices," PhRMA said in the statement. "It would siphon more than $150 billion from researching and developing new medicines and give those savings to the government, insurers and PBMs, instead of using those savings to lower costs for seniors at the pharmacy counter. For example, while the bill establishes an out-of-pocket cap, according to MedPAC it will only benefit 2 percent of Medicare patients starting in 2022. It also fails to ensure the deep discounts negotiated in the Medicare prescription drug program are passed along to patients in the form of lower out-of-pocket costs. And it replaces the successful, market-based structure of Medicare Part D with Medicaid-style price controls that result in money going to the Federal treasury instead of seniors."
Wyden said the industry's arguments are stale, calling the current approach "an anti-competitive mess." He said rather than price controls, the bill limits subsidies to prevent pharmaceutical companies from "ripping off" consumers.
"They've basically taken a lot of old drugs and put them in new bottles with new names and are charging people more," Wyden said. "Look at insulin. Insulin in recent years has gone up in price 13-fold. It's not 13 times better."
The bill has the support of the advocacy group AARP, which has about 40 million members. 
"We're particularly excited about the piece that would cap out-of-pocket costs that people pay for their drugs without causing any kind of increase in premium," said Elaine Ryan, AARP's vice president for state advocacy.
Ryan has been traveling across the country promoting the bill as part of its Stop RX Greed Campaign. She's met with state legislators, advocates and consumers, gathering their stories of exorbitant drug prices. Seniors suffering from cancer, diabetes and heart disease have seen price hikes of 100 percent and 200 percent of common medications, an AARP study found. Those prices hurt seniors and affect their health, Ryan said.
"When senior citizens are living on an average benefit of $26,000 of income annually and you're facing a  200 percent increase in the cost of your medication - it's time for action," Ryan said.
Oregonians have been hit especially hard. The analysis found that 30 percent of Oregon residents stopped taking their medication in 2016 due to cost compared with 28 percent nationwide.
AARP advocates are encouraging consumers to push their senators to back the bill. Wyden said the outcome is uncertain.
"It defied the odds," Wyden said. "Nobody thought you could get a big sweeping prescription drug bill out of the Finance Committee. Now it's in the lap of Mitch McConnell to make judgments about what, if anything, he wants to bring up on the floor." 
Ryan is hopeful the bill will pass.
"We've got people showing up, writing letters, writing op-eds but also lobbying their senators," Ryan said. "We're doing our best to drive that legislation through the Senate this year." 
You can reach Lynne Terry at [email protected].