CareOregon plans to distribute 20,000 doses of a life-saving anti-overdose medication in the Portland area.
Image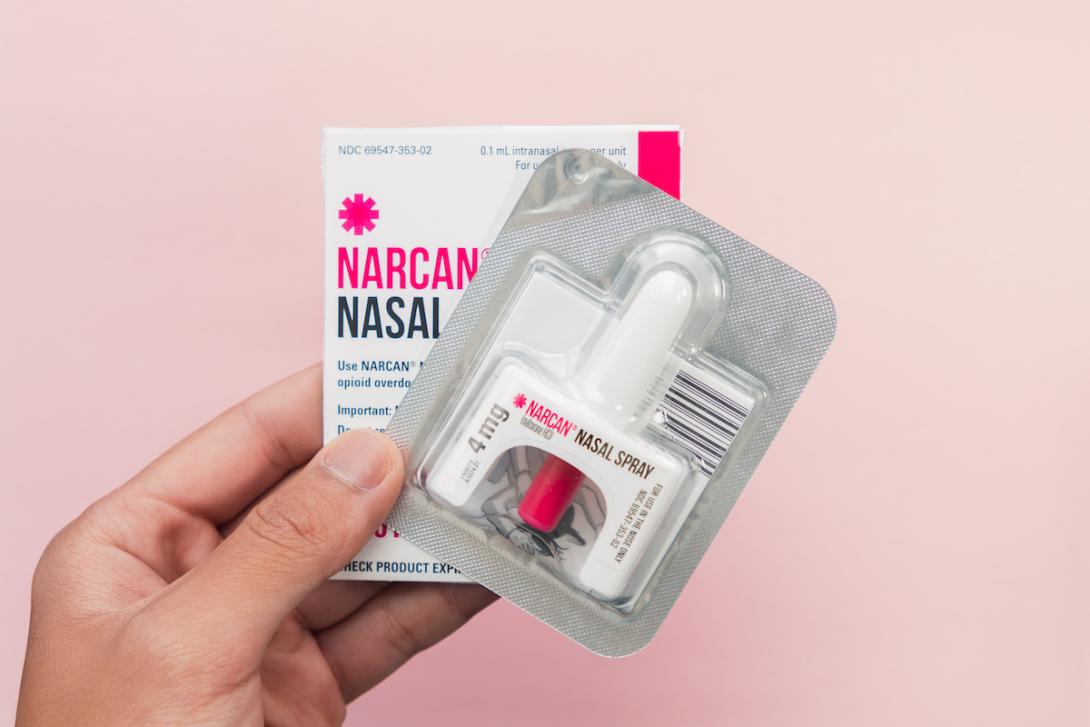 September 6, 2022
This article was originally published by Oregon Capital Chronicle.
With fentanyl-related deaths surging over the past three and a half years, a Medicaid insurer plans to distribute 20,000 doses of a life-saving anti-overdose medication in the Portland area. CareOregon, a large insurer for the Oregon Health Plan, the state's Medicaid system, said those doses of naloxone, worth  $3 million, will go to first responders, emergency room doctors and other providers in Multnomah, Clackamas and Washington counties by the fall.
"This is a big deal," said Becca Thomsen, communication manager for CareOregon. "Twenty thousand doses of naloxone is going to make a difference."
Under the agreement, Multnomah County's Public Health Department will distribute the doses to the counties. Having one county in charge will streamline distribution, Thomsen said. The three counties will likely disperse the medication to safety-net clinics, emergency departments, community-based organizations and schools, she said.
Naloxone, which is given intravenously, into the nose or in a shot into the muscle, blocks the effects of opioids. It prevents deaths from powerful opioids like fentanyl, which is 50 times stronger than heroin and 100 times stronger than morphine. It's commonly mixed with other drugs, including methamphetamine, pressed into a pill and marketed on the black market as oxycodone or another prescription opioid. The Drug Enforcement Administration estimates that 40% of all counterfeit pills on the streets contain fatal amounts of fentanyl. Even one pill can kill. Many unsuspecting young people, experimenting with drugs, have taken one and died, including in the Portland area.
It's been responsible for thousands of deaths per year since around 2010 in the U.S. and is today the leading cause of fatal overdoses across the country.  
In Oregon, about 70 people died from fentanyl in 2019, according to the Oregon Health Authority. In 2021, that jumped to nearly 510,  about a  600% increase.
That year, in nearly a third of Oregon counties, more people died from fentanyl than from any other drug, according to the Oregon Health Authority.
"There is a major crisis, and creating the lowest barrier possible to critical supplies is a major effort," Thomsen said.
First responders, including police and paramedics are commonly trained to administer naloxone, which is safe even if someone is not experiencing an overdose. Everyone can obtain it through a pharmacy, and health officials advise anyone who takes opioids or knows someone who does to carry it. In addition to naloxone, CareOregon will also distribute 20,000 "harm-reduction kits" to the three participating counties. Thomsen said the nonprofit doesn't know yet which they will contain, but in general, they include clean syringes, gauze and fentanyl-testing strips.
Oregon Capital Chronicle is part of States Newsroom, a network of news bureaus supported by grants and a coalition of donors as a 501c(3) public charity.