A medical-training company based in Hillsboro is hoping to use its extensive connections with Chinese manufacturers to boost Oregon's supply of face masks and other personal protective equipment.
Image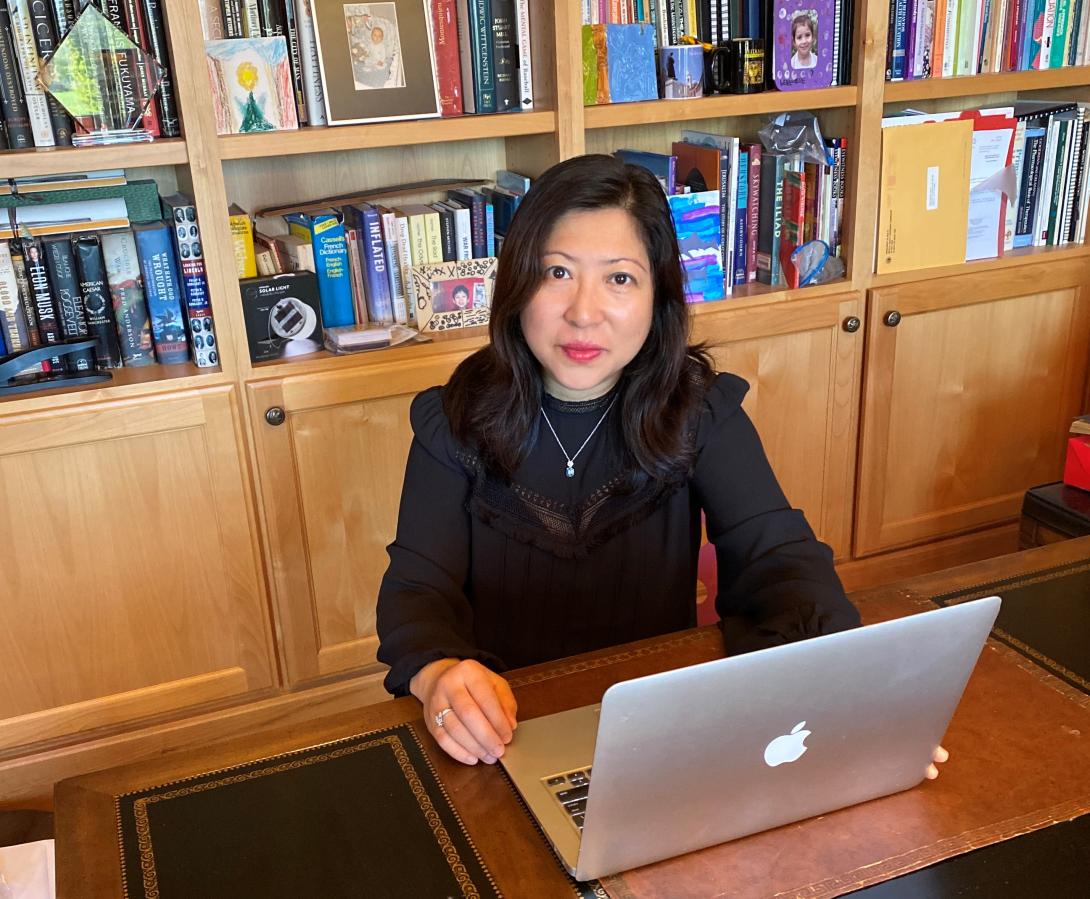 April 17, 2020
The Lund Report is offering this coverage for free to better inform the public at this difficult time. But we need your support to help us stretch our resources. Please sign up for a tax-deductible premium subscription or consider making a donation. That is also tax deductible because we're a 501(c)(3) organization.
A medical-training company based in Hillsboro is hoping to use its extensive connections with Chinese manufacturers to boost Oregon's supply of face masks and other personal protective equipment.
With individual states often left to fend for themselves to get needed equipment, DPM Management executives say they may be able to play a significant role in helping protect Oregon's front-line medical professionals.
"China is really the factory of the world when it comes to producing PPEs," said Jing DiPiero, who founded DPM Management in 2014. "And supply right now isn't the problem. It's logistics, and knowing how to know which companies are making quality equipment that can help right now."
DPM Management is now included in a state database tracking potential suppliers. State officials, in turn, say they are moving through that list in an effort to see where possible matches might be.
"The (Oregon) Emergency Coordination Center is reaching out to all of the businesses who have indicated through the state website that they could provide PPE," the center wrote in an email to The Lund Report. "The state is then carefully vetting each of these potential vendors to ensure the company isn't fraudulent and that the equipment they're providing meets standards based on how it will be used."
The statement added, "There is a nationwide shortage of PPE and the state is turning over every rock to get as much as it can send out to the countries of tribes."
DiPiero related her story on scrambling to locate protective equipment after hosting a recent live, online video conference, during which several Oregon physicians shared their thoughts and experiences with a dozen Chinese doctors -- all wearing masks -- who work in a hospital that was an early hotspot for a coronavirus outbreak in the city of Baodi.
Baodi, located northwest of Beijing, has a population of about 1 million, the Chinese doctors said. The first positive test for the disease was registered on January 31. Immediately, it triggered the sort of governmental shutdown that might be difficult to implement almost anywhere in the United States.
When 23 employees in an area department store showed symptoms of the disease on February 7, for instance, all 194 of the store's workers were quarantined in a local hotel. More than 9,000 customers identified as having shopped there were placed on home quarantine for 14 days.
A massive testing program, along with efforts to trace those who may have come into contact with infected people, appears to have limited the disease's spread, the doctors said.
"The Chinese approach was very top-down," DiPiero said. "Everyone was locked down in their own apartment complex. Is that the best approach? We don't know. But in their case, at least, it seems to have worked."
The Baodi hospital's role in treating that aspect of the outbreak caught DePiero's attention because it has been one of her clients for several years. Her company regularly brings physicians from the hospital to the United States for training and, more broadly, to expose them to what she calls a "Western" approach to medicine.
"I'm a firm believer in the globalization of medicine," she said. "It's something without borders and it's how we facilitate learning. Sharing information for how we deal with Covid-19 is a perfect example of how we have to work in a global setting."
Dr. Fred C. Williams, one of the U.S. doctors who participated in the online seminar, agreed.
"It's really important for we here in the United States to know what's going on medically in the rest of the world," said Williams, a retired Washington County neurosurgeon. "There's always been this sense that, well, we have our own solutions to everything.
"It strikes me that it's best for us to share knowledge with medical professionals elsewhere. If we choose to discard their approaches, we can do that. But to have not it at all really sets us back."
As for DPM, it's current challenge is acquiring personal protective equipment. DiPiero, whose first language is Chinese, thinks her connections to that country's giant supply chain can be a significant advantage.
She is a member, she said, of Beijing University's network of medical suppliers and business owners, where she reads hundreds of messages a day indicating who is supplying what.
"The Chinese government buys 99 percent of what established Chinese companies make," DiPiero said. "But there are new and emerging companies that have capacity and I have the ability to tap into that."
Even though commercial flights between the U.S. and China have been cut by more than 90 percent since the disease's outbreak, DiPiero is confident she can reliably supply per day about 200,000 high-efficiency masks and 500,000 surgical masks. If the state of Oregon responds to her company's database entry, she will devote the entirety of any equipment she acquires to this state's stock piles.
"None of us here wants to go into a store where people aren't properly protected," she said. "If I can help ensure that, then that's exactly what we'll do."
You can reach Dana Tims at [email protected].