In this latest announcement by Gov. Kate Brown, which is likely to be the last one on risk levels, Jefferson, Klamath, and Marion move down to moderate risk.
Image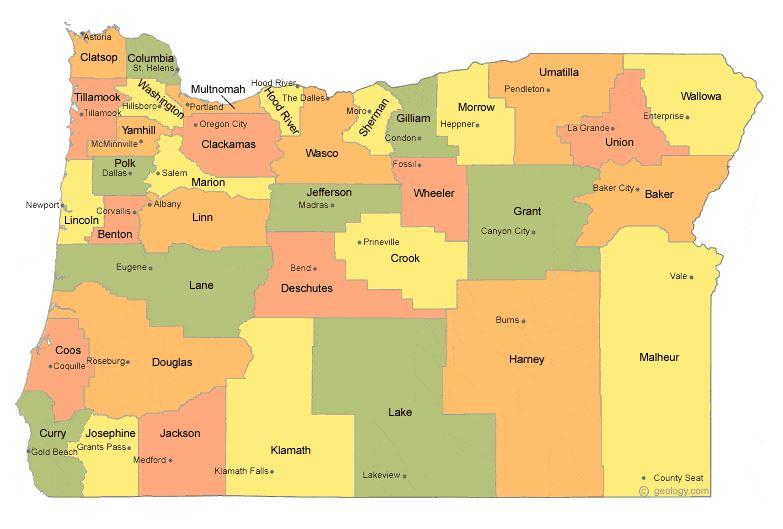 June 22, 2021
Achieving a 65% COVID-19 vaccination rate, Polk County immediately moved down to the lower risk level, Gov. Kate Brown announced Tuesday. 
State officials said the announcement is the last time Oregon will release weekly county shifts because the state is rapidly approaching its target of vaccinating 70% of all adults 18 and older.
When that happens, the state will lift all physical distancing, capacity and mask requirements, except in certain cases where federal guidance may recommend it, such as health care settings and public transportation.
Currently, the state's vaccination rate is nearly 69%. 
Polk County's movement puts 23 of Oregon's 36 counties in the lower risk level, which allows bars, restaurants, retail outlets and entertainment venues to operate at greater capacity with fewer public health restrictions. Counties can attain that risk level through achieving a 65% vaccination rate or a drop in COVID-19 cases. Nine of the 23 counties have reached the lower risk level because of reaching the vaccination benchmark, including Washington, Clackamas, Multnomah, Hood River, Benton, Lincoln, Deschutes, Lane and Polk counties.
Seven counties are in the moderate risk category and six are in the high risk category. Jefferson, Klamath and Marion counties moved from high risk to moderate risk in this latest announcement. 
Counties in the high risk category include Columbia, Crook, Douglas, Linn, Malheur and Umatilla.
"Fewer than 45,000 more Oregonians need to receive a first dose to achieve a 70% statewide adult vaccination rate," Brown said in a statement. "Vaccines are the best way for Oregonians to protect themselves, their families, and communities against COVID-19. It's because so many Oregonians have stepped up to get vaccinated that we will soon be able to lift health and safety restrictions."To incentivize people, the state has announced a $1 million lottery prize drawing statewide and a $10,000 lottery prize in each county. 
You can reach Ben Botkin at [email protected] or via Twitter @BenBotkin1.