Planned Parenthood Wants Pregnancy Centers to Display Their Services
Similar measures to require anti-abortion counseling centers to display signs have run afoul of the First Amendment and have been struck down by federal courts. SB 490 would require centers to display signs that they have no medical staff and do not offer prenatal care, contraceptives or abortions.
April 3, 2013 — Planned Parenthood is pushing Senate Bill 490, which would require crisis pregnancy centers to declare upfront in signs whether they offer abortion, contraceptive or adoption services and if patients will receive services from a medical provider.
Many of the crisis pregnancy centers offer only one or none of those services, and are merely a way of pushing an anti-abortion and anti-contraception religious agenda on unsuspecting and vulnerable women, according to Planned Parenthood.
Women enter the facilities that look like clinics, greeted by people in white lab coats, but crisis pregnancy centers are typically not medical clinics and therefore not regulated by the state.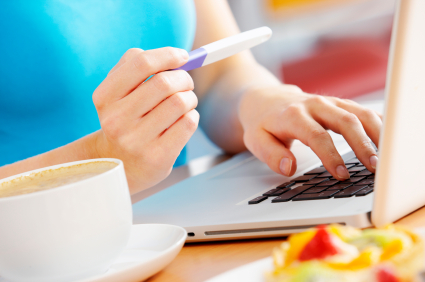 "They have names like 'All Options Pregnancy Center' but they don't let a woman know all her options. That's misleading," said Maura Roche, the lobbyist for Planned Parenthood. "She's going to a facility that has limited services. We just don't want her to be misled."
Supporters of crisis pregnancy centers told the Senate Health Committee on Monday that requiring them to display such signs would amount to "compelled speech" and violate the First Amendment. In the past, federal courts have agreed when similar legislation was passed in other states.
If the facilities do employ a doctor, a nurse or a naturopath and have a licensed health professional on-site when medical services or treatment is provided, Senate Bill 490 will not apply to them. This legislation is specifically designed to affect those pregnancy centers that do not have licensed health professionals.
The bill also would require the centers to adhere to privacy and confidentiality laws that currently impact medical providers. Roche said women who have used these centers have had their names distributed on prayer chains and read aloud among church groups without the women's knowledge.
SB 490 drew a large crowd of opponents to the hall outside the Senate committee hearing room on Monday.
Local ordinances similar to SB 490 in Baltimore and New York City have been struck down in federal courts as an unconstitutional violation of the First Amendment, although those decisions are under appeal. Planned Parenthood was unwilling to respond to questions from The Lund Report by press time about the constitutionality of SB 490.
"Disclaimers required by the Baltimore ordinance are a form of compelled speech that alters the course of a pregnancy center's counseling of a client or a potential client," said Beverly Anderson, an attorney and the director of Lane Pregnancy Support Center in Eugene, who read from court decisions.
"By requiring a disclaimer that the center does not provide or refer for abortions, the ordinance compels the plaintiffs to deliver the implied message that these services are available elsewhere and should be considered, thus appearing to legitimize such services in violation of the plaintiffs' beliefs," she read.
Anderson also said the bill was specifically designed to target crisis pregnancy centers because they espouse anti-abortion views, but true medical clinics, such as provided by Planned Parenthood, are already regulated by state medical boards as well as federal privacy laws which do not apply to crisis pregnancy centers that have no medical staff.
Planned Parenthood Advocates of Oregon conducted two undercover studies, one in 2010 and one just last month, where they sent young women to the centers to pretend they were worried about an unplanned pregnancy and report their findings. A previous article in The Lund Report detailed a campaign produced from the first study.
"Women visiting crisis pregnancy centers are often looking for accurate health information that will allow them to make informed decisions regarding their health. Instead they are given medically inaccurate, and potentially dangerous, information when they are most vulnerable and frightened," said volunteer Kate Rough, who said she was told having an abortion put her at greater risk of breast cancer, which is false.
Rough said she was also given false information about contraceptives, and told that condoms would endanger her health. "I received one brochure titled: 'Birth Control: Homicidal Deception' that contained an excerpt that read, 'The pill and its cousins kill children earlier in life than surgical abortion, so they cause many more deaths than surgical abortion.'
"This is completely inaccurate, since birth controls pills keep a woman from ovulating and thereby make fertilization impossible," Rough said.
Another volunteer, Kerry Snodgrass, said she was made to wait an hour for her pregnancy test results, even though the simple over-the-counter test used by the crisis pregnancy center could be known within a few minutes.
"By delaying my results, they could fill the time with biased information," said Snodgrass.
The bill is supported by the Oregon Nurses Association and the Oregon Medical Association, whose representative, Dr. Jim Lace, argued that crisis pregnancy centers that advertise their services should be held to the same transparency standards as medical clinics.
SB 490 is expected to come up for a vote by the Senate Health Care Committee within the next two weeks, according to Hannah Love, the chief policy assistant to Sen. Laurie Monnes Anderson, D-Gresham.