Nearly 60 workers receive their first union contract through Service Employees International Union Local 49.
Image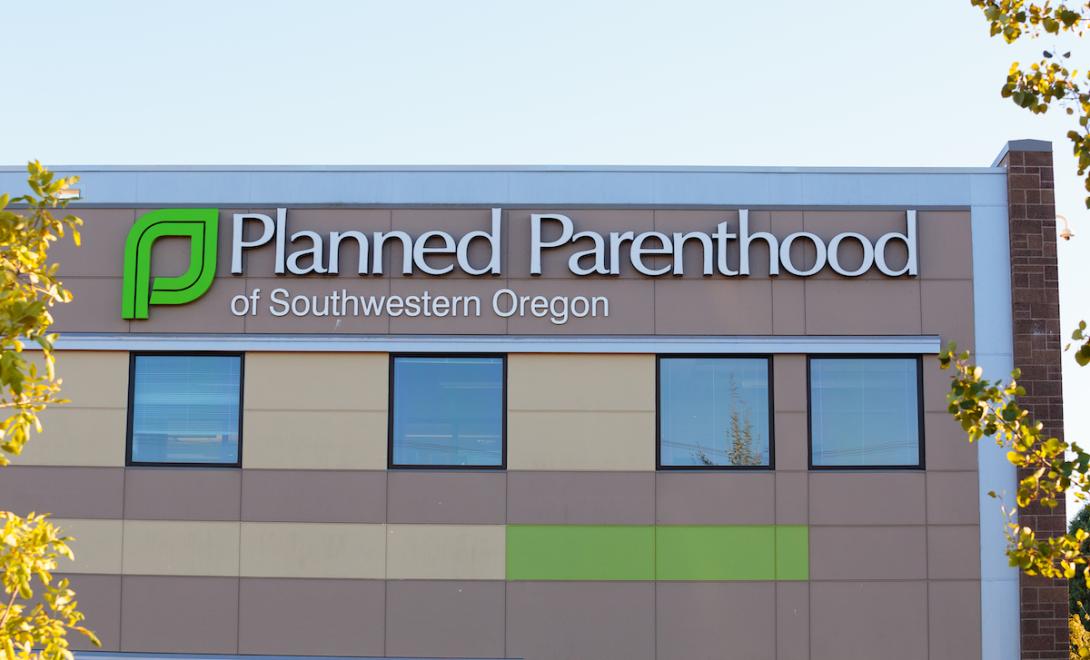 March 22, 2022
Caregivers at Planned Parenthood of Southwestern Oregon voted to approve their first labor contract through the Service Employees International Union Local 49, labor officials said Tuesday. 
The new contract is in effect through June 30, 2025 and covers nearly 60 caregivers. The bargaining unit includes health care assistants, receptionists, clinicians, registered nurses, medical billing representatives and other support staff. The Eugene-based organization provides services that include sexual health counseling and testing and abortions from five health centers that serve people in an eight-county region.
The contract provides workers average raises of 15% and a guaranteed minimum wage of $18 an hour. Annual across-the-board raises are part of the deal, too. The contract also provides paid employee insurance premiums, matching retirement contributions, improved communication and staffing support.
"SEIU is an advocate for ensuring that everyone has access to the care and services they need, and this contract is another way we will continue to partner with Planned Parenthood to protect and expand care for all," said Meg Niemi, president of SEIU Local 49, in a statement.
The deal also puts in place a new workplace committee to focus on diversity, equity and inclusion. 
In a statement, Lisa Gardner, CEO and president of Planned Parenthood of Southwestern Oregon, said the organization appreciates the work of both bargaining teams to reach an agreement.
"We were thrilled for the continued commitment to further our existing DEI (diversity, equity and inclusion) efforts," Gardner said. "We look forward to continuing to build together to put our community and patients first."
Planned Parenthood workers unionized in 2020, a move they say was necessary to better advocate for patients and improve delivery of care.
"We have an amazing staff, and this is finally recognized with this historic contract," Cheri, a registered nurse at Planned Parenthood, said in a statement. Workers did not provide last names due to concerns of potential harassment. "There is a sense of accomplishment in what we achieved together by remaining strong in our belief to care for our community. I look forward to building our union and having the full union experience, and the impact it can have on future generations of caregivers at Planned Parenthood."
Lindsey, a health care assistant at Planned Parenthood and member of the bargaining team, said the new contract has already boosted morale. The increased benefits, which include access to a program that offers free college classes, will encourage people to stay longer, Lindsey said.
For example, a health care assistant can study to become a nurse or social worker and start that career at Planned Parenthood or elsewhere, Lindsey said.
"One of the biggest ways it's going to help workers is to keep them at a job they love to do," Lindsey said. 
The contract negotiations came amid a challenging time for health care workers in general. The COVID-19 pandemic put frontline health care workers at risk and exacerbated worker shortages in the health care industry. 
Like other providers, Planned Parenthood of Southwestern Oregon adapted with telehealth during the pandemic to slow the spread of the virus. In fiscal year 2021, the organization gave 8,348 telehealth visits to 7,463 patients, according to its annual report. Overall, Planned Parenthood of Southwestern Oregon provided reproductive health care to 12,294 patients in fiscal year 2021 from five centers through telehealth and in-person visits.
In that period, the nonprofit listed total revenues were $9.46 million, with expenses of $9.58 million. Of the expenses, $7.6 million went toward health services, according to its report.
You can reach Ben Botkin at [email protected] or via Twitter @BenBotkin1.