Planned Parenthood Sees Opportunity in Fallout From Komen Decision
Providers are working to increase access of preventive women's care to uninsured, poor women not on the Oregon Health Plan
April 27, 2012—Komen's decision to defund Planned Parenthood at the national level did not financially affect Planned Parenthood of the Columbia-Willamette, but its CEO, David Greenberg, thinks there will be some long-term impacts nonetheless.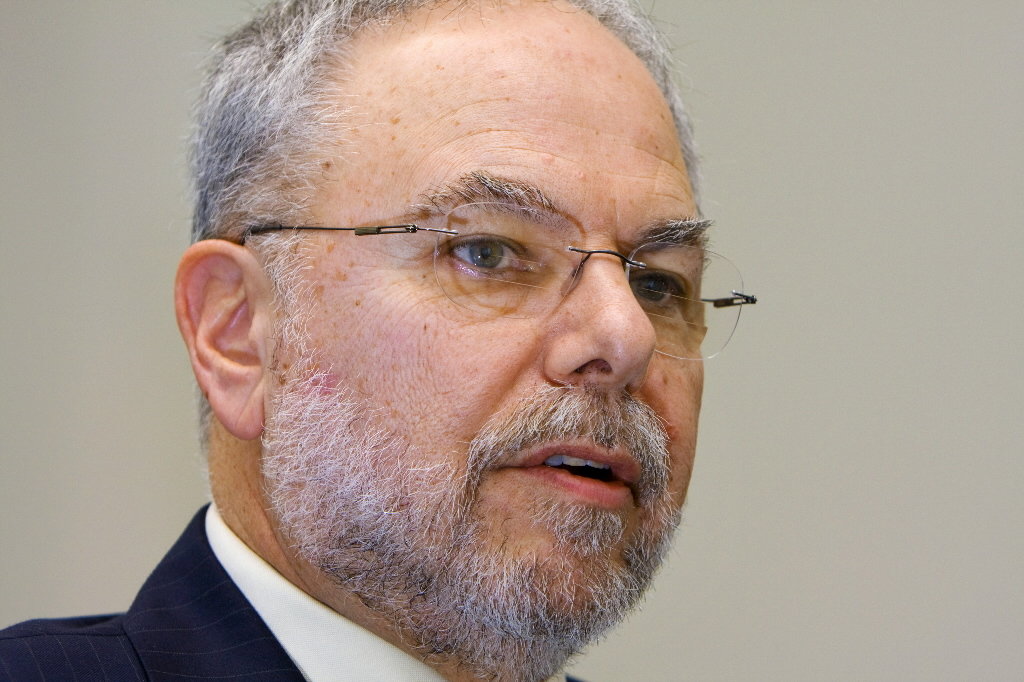 "This has given us a better opportunity to work together, ironically," he said.

Komen's decision in January, which it later revoked, actually increased awareness and knowledge about the mission of Planned Parenthood and of Komen, which provide breast exams, pap smears, mammograms, pelvic exams and other preventive healthcare services to low-income women. Up until then, Komen had paid for approximately 170,000 breast exams and 6,400
mammograms nationwide.

But Greenberg worries that the publicity and the negative backlash will impact Komen's ability to raise money for those services, both nationally and in Oregon.

So far that's not been the case, said Cristine Moore, Komen Oregon's development director. Its Lunch for the Cure, held two weeks ago, had record attendance.

Regardless of the financial implications, there's still an unmet need by uninsured women who earn too much money to qualify for the Oregon Health Plan and need preventive services.

"If there is one woman who needs that service, it's a big enough problem that we should be paying attention to it," Greenberg said.

Komen Oregon helps fund approximately 8,000 mammograms, Moore said, but there are about 68,000 people who qualify for the screenings.

"There's always been a question of are there adequate services for women, and adequate money to pay for that care," Greenberg said.

Greenberg approached Komen Oregon earlier this year to form a partnership between the two organizations. "I'd love to work Komen to talk about women who are not receiving services who need them," he said.

But Greenberg's still awaiting a response, in part because Komen's long-time executive director, Chris Macdonald, has resigned.

Moore said Komen would "be happy to explore any opportunities" with Planned Parenthood, but she hadn't spoken with Greenberg and didn't know he was interested in having such a conversation.

When it comes to cervical cancer, three women are diagnosed every week, one of whom will eventually die from the disease, said Dr. Michelle Berlin, associate director of Oregon Health & Science University's Center for Women's Health and medical director of the Free Screening Program.

Berlin said OHSU's Free Screening Program, which provides breast and cervical cancer screenings, pap smears and pelvic exams, recently partnered with the Oregon Public Health Division's Breast and Cervical Cancer Screening Program to serve parts of the state outside of
the Portland area. That partnership, and the ability to leverage funding, has resulted in helping another 3,000 women.

Services to low-income women should become more accessible if President Obama's Patient Protection and Affordable Care Act is upheld by the U.S. Supreme Court later this year, she said.

"We need [the Affordable Care] to be maintained," Berlin said. And the Oregon Health Insurance Exchange will help an enormous number of women get some insurance. It will make an enormous difference. Will every woman be covered? No. But it will be a heck of a lot better."
Image for this story appears courtesy of The Oregonian.