Pharmaceutical Companies Gave Millions of Dollars to Oregon Physicians
Research Centers Eli Lilly was the largest contributor followed by Pfizer, GlaxoSmithKline with and Merck in this comprehensive analysis conducted by ProPublica, an independent, non-profit newsroom that produces investigative journalism in the public interest. The Lund Report extrapolated the Oregon data to present these latest findings.
Pharmaceutical companies handed out at least $40.7 million to Oregon physicians and healthcare institutions between 2009 and 2003.Undoubtedly, this figure does not represent all of the money, according to ProPublica because of the voluntary participation.
Oregon physicians and healthcare institutions benefited from money handed out by pharmaceutical companies to the tune of $40.7 million between 2009 and 2013.
Nationwide during that same time period, at least $4 billion was given out by pharmaceutical companies and their subsidiaries.
In Oregon, meanwhile, the total amount given out dramatically grew from $1.8 million in 2009 to $13.3 million in 2013.
During that five-year time span, the majority of those Oregon dollars -- $27.8 million – went toward research, with $7.2 million allocated for speaking fees among the 11,066 physicians and healthcare institutions that benefited from pharmaceutical dollars.
Not surprisingly 4,639 practitioners and institutions – representing of the beneficiaries – received more than one payment since 2009, while 399 brought in more than $10,000.
The Lund Report obtained this data from ProPublica's Dollars for Docs database, following the disclosure by 17 pharmaceutical companies and their subsidiaries. Our staff compiled a report, showing all the dollars paid to each physician, healthcare institution individually – including a breakdown by city – for each of those companies.
Who were the main beneficiaries of these dollars:
Dr. Edwin Kerwin, an allergist and immunologist, associated with the Clinical Research Institute of Southern Oregon, received two payments totaling $3 million
Dr. Andrew Blauvelt, a dermatologist, with the Oregon Medical Research Group, was paid $1.4 million
Dr. Jerry Steiert, a psychiatrist, with Summit Medical Research, received $1.8 million
Dr. Ward Smith, also a psychiatrist with Summit, received $1.9 million
Dr. Robert Matheson, a dermatologist with Oregon Medical Research Group, was paid $1 million.
Nearly every hospital and major research center in Oregon and southwest Washington benefitted from pharmaceutical dollars.
Among the healthcare institutions that were the main recipients of pharmaceutical dollars, Oregon Health & Science University ranked at the top of the list – bringing in $5 million that was given out to 69 researchers during this five-year time span.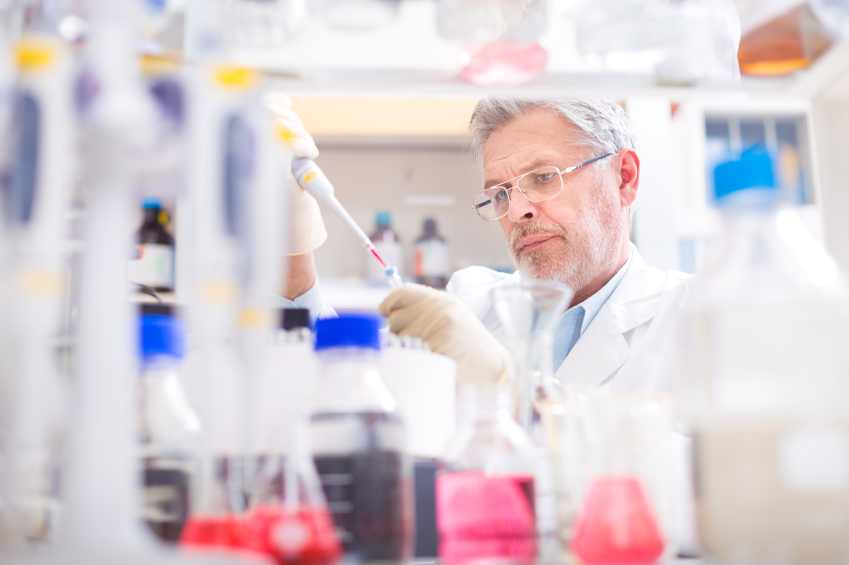 Also bringing in millions of dollars from the pharmaceutical industry were:
Summit Research Network, $3.7 million
Clinical Research Institute of Southern Oregon, $3.3 million
Oregon Medical Research Center, $2.7 million
SRNM Holdings, Inc., $1.3 million,
Sunstone Medical Research, $1.2 million.
An analysis of the pharmaceutical industry revealed that 17 companies made payments, with Eli Lilly giving out the largest sum,$9.3 million, followed by Pfizer with $6.7 million, GlaxoSmithKline with $5.5 million and Merck with $4.9 million from 2009-2013.
Companies may not have reported every quarter of payments in the ProPublica data set. The physicians name formats are also inconsistent, even between quarterreports within the same company. The list of physician names that detail the companies that have made payments may be inaccurate for this reason.
According to ProPublica, assembling this data was not a simple task because some of the data on the firm's websites made it "nearly impossible to analyze or, in some cases, even download. And each firm reported its spending differently. Some simply included speaking. Others also reported consulting and research. Sometimes, research, business travel costs and meals were listed. A number of companies have changed the way they report from one year to the next. The companies disclosed their payments on different schedules, and some only started reporting payments last year."
ProPublica collected the data from 2009 to 2012, while the majority of the most recent data from 2013 was provided to ProPublica by Obsidian HDS, which runs Pharmashine, a commercial service that gathers data on pharmaceutical and device industry payments to healthcare professionals.
In the future, with the passage of the Physician Payment Sunshine Act, part of the Affordable Care Act, it will be far easier to learn how much money is actually being spent by pharmaceutical and medical device companies which must publicly report payments over $10 to doctors beginning this year.
An earlier analysis by The Lund Report of national data compiled by the Centers for Medicare and Medicaid Services from 2013 revealed that Oregon's physicians and teaching hospitals were paid $9.65 million dollars from 348 pharmaceutical companies and device manufacturers.
It's no huge surprise that Oregon Health & Science University walked away as the largest benefactor -- $5.4 million, followed by Providence Health & Science University, which had a much smaller slice -- $382,146 – Legacy Emanuel Medical Center with $175,755 - - Kaiser Foundation hospitals took in $28,055 – St. Charles Health System -- $17,941 – Good Samaritan Hospital in Corvallis -- $17,981 -- Sky Lakes Medical Center, $1,633 and Legacy Good Samaritan, $1,400.
Also, the average research payment to OHSU was $76,500.  Providence Health & Services, the hospital with the second highest research payments, averaged just over $33,000.
Physician Payments at Teaching Hospitals
The largest amount of money came from two separate contributions from Novartis Pharmaceuticals,
which totaled $1,941,319 followed by $1,053,167 from Bristol-Myers Squibb and $454,355 from Pfizer. All told, 348 companies are listed in the Excel spreadsheet produced by The Lund Report.
At OHSU, most of its dollars went toward physicians doing research on cancer – also there is no disclosure in this CMS report about which pharmaceutical companies and device manufacturers gave out these specific amounts. Beyond this list, there was also $809,259 given to a researcher at OHSU but no primary investigator was named. In all, 65 physicians at OHSU received $5,049,489 from 121 pharmaceutical companies and device manufacturers.
The largest amounts came from:
 Novartis Pharmaceuticals, $1,793,757;
 Bristol-Myers-Squibb, $1,015,468;
 Incyte Corporation, $429,154;
 Pfizer, $353,362;
Janssen Research and Development, $318,868; and
 ARIAD Pharmaceuticals at $304,234.
Who were the top researchers at OHSU receiving those payments:
Dr. Rodney Pommier, a surgical oncologist received the highest amount, $1,064,015;
Dr. Julie Graff, who investigates prostate cancer, was given $1,003,851;
Dr. Michael Heinnrich focuses on new cancer treatments and received $838,798;013;
Dr. Kimn-Hien-Thi Dao, a hematologist, was paid $428,854; and
Dr. Jeffrey Alan Payne, director of the Layton Aging and Alzheimer's disease Center, $88,775.
Providence Health & Services received $363,918 during 2013, while $200,000 went to a principal investigator whose name was not provided. Dr. Carlo Bruno Bifulco, who specializes in anatomic pathology and clinical pathology, received $38,066.
Legacy Emanuel Medical Center received $75,455 with the largest amount, $35,795 going to an unknown principal investigator, while Kaiser was paid $11,624; and Good Samaritan Medical Center, $1,889.
Individual Physicians Benefitted
Doctors throughout Oregon also benefitted from $3,854,941 for such projects as serving as faculty or as a speaker at a venue other than a continuing education program, which amounted to $928,960; travel and lodging, $516,415; food and beverage, $411,027; grants, $248,963; education, $199,154; royalties or licenses, $182,729; current or prospective ownership or investment interest, $120,565; honoraria, $86,593; gifts, $68,722; space or rental or facility fees at teaching hospitals, $43,237; charitable contributions, $10,894 and entertainment, $383.
Among the top 30 recipients of these funds were:
Dr. Mark Jewell, a plastic surgeon in Eugene, $177,999;
Dr. Jay Malmquist, an oral surgeon in Portland, $125,454;
Dr. Glenn Keiper, a spinal surgeon in Eugene, $122,248
Dr. Stanley Barnwell, neurological surgery in Portland, $91,967;
Dr. Scott Kitchel, a spine surgeon from Eugene, $91,506;
Dr. Matthew Riddle, who focuses on diabetes in Portland, $85,966;
Dr. Brya Mehlhaff, an urologist from Springfield, $69,895;
Dr. Michael McClung, whose work focuses on osteoporosis of Portland, $64,116;
Dr. Robert Martindale, whose specialty is surgery and digestive health in Portland, $61,225; and
Dr. Patrick Boyle, of Depoe Bay, an endocrinologist, who received $58,466 and was the highest recipient of funds from Good Samaritan Medical Center in Corvallis.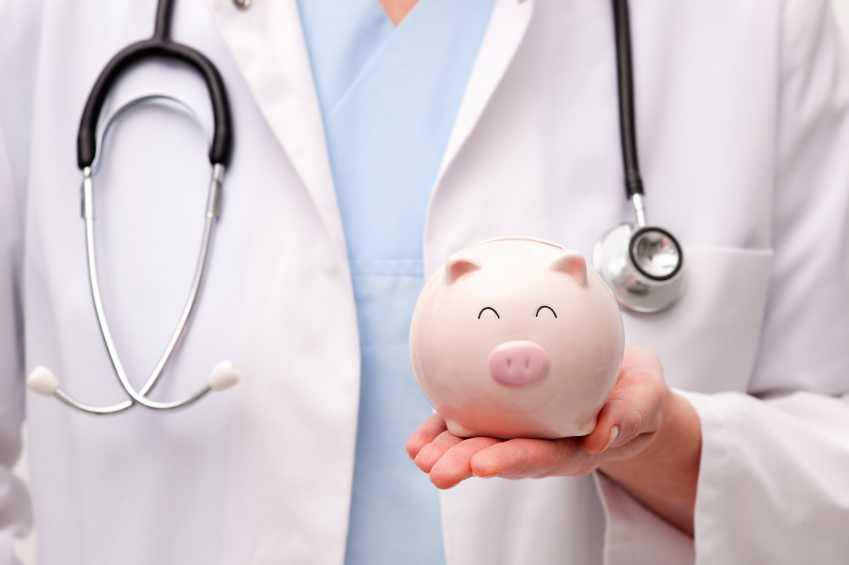 Inside the Open Payments Report
This data is part of the Open Payments program, created by a section of the Affordable Care Act called the Sunshine Act that was designed to shed some light on the huge amounts of money exchanged between pharmaceutical companies and healthcare providers — money that may affect doctors' decisions about their patients.
"Research has shown that physician–industry relationships do influence prescribing behavior," to Dr. Shantanu Agrawal, a deputy administrator at CMS and director of CMS' Center for Program Integrity, said during a conference call with reporters in early October. "The data does not identify which financial relationships are beneficial, and which might represent conflicts of interest."
According to the press release issued by CMS, "This initial public posting of data is only the first phase of the Open Payments program," said CMS Administrator Marilyn Tavenner, M.A."In coming weeks, we will be adding additional data and tools that will give consumers, researchers and others a detailed look into this industry and its financial arrangements."
But, he added, that the presence of a physician's name on the site does not necessarily imply any wrongdoing.
"Open Payments does not identify which financial relationships are beneficial and which could cause conflicts of interest. It simply makes the data available to the public. So while these data could discourage payments and others transfers of value that might have an inappropriate influence on research, education and clinical decision-making, they could also help identify relationships that lead to the development of beneficial new technologies.
Marilyn Tavenner, administrator of CMS, said her agency is "committed to transparency, and this is an opportunity for the public to learn about the relationships among healthcare providers, and pharmaceutical and device companies. This initial public posting of data is only the first phase of the Open Payments program. In coming weeks, we will be adding additional data and tools that will give consumers, researchers, and others a detailed look into this industry and its financial arrangements."
Manufacturers submitted data to CMS this summer, and CMS performed initial matching to aggregate payments to a single physician or teaching hospital. After the data were collected and displayed, registered physicians and teaching hospitals had the opportunity to review payments reported about them and dispute information they believed inaccurate, according to the press release.
More than 26,000 physicians and 400 teaching hospitals registered in the Open Payments system to review payments attributed to them. During the review and dispute period, CMS identified payment records that had inconsistent physician information, such as National Provider Identifier for one doctor and a license number for another. In cases where CMS was unable to match the physician information or the record was not available for review and dispute but the company had attested that the payment had been made, the personally-identifiable information has been suppressed temporarily in the record.
About 40 percent of the records published today are de-identified.  This data will be fully identifiable in 2015 after the reporting entity submits corrected data, and physicians and teaching hospitals have a chance to review and dispute.  In addition, data that were disputed and not resolved by the by the end of the September 11 review period have not been published and will be updated at a later date.
Over time, CMS expects to make enhancements such as introducing new tools to allow for easier data searches. This improved search functionality will allow users to more easily review payments received by their personal physician, or search on criteria such as specialty, location, or types of payments received.
Building on its commitment to transparency, the Open Payments program is the latest effort by CMS to make healthcare cost data available to the public. For example, the agency continues to publicly release and update data allowing consumers to compare what hospitals charge for common inpatient and outpatient services across the country.
- FOR MORE INFORMATION
ProPublica data Source:
http://projects.propublica.org/docdollars/
CMS Open Payments Source:
×
This article is for premium subscribers. If you are one, please sign in below.
You can see
two
more premium stories for free. To subscribe,
click here
. We depend on premium subscriptions to survive, and they are tax deductible.