Periodontal Hygienists, Kaiser Likely to Face Arbitration Over Union Contract
Kaiser is planning to eliminate the classification of periodontal hygienist from its next union contract, instead sending periodontal patients to the general hygienist pool
April 26, 2013 – Jackie Farlinger-King has worked for Kaiser Permanente as a periodontal hygienist – treating only patients with gum disease – since the mid-1980s, and has been a hygienist with Kaiser for 32 years.
But last September, she learned that her position may be phased out. Jeffrey Carr, an organizer with the Oregon Federation of Nurses and Health Professionals, which represents hygienists at Kaiser, said that's when the union learned that Kaiser Permanente Northwest intended to sunset the periodontal hygienist classification in its next contract.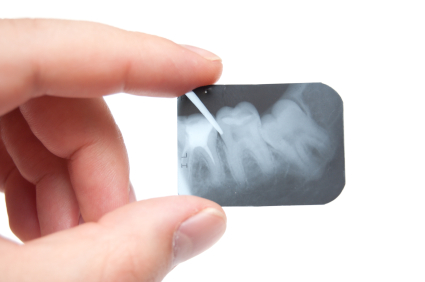 That doesn't mean Farlinger-King and her colleagues will necessarily lose their jobs. According to Kaiser, 19 of its 144 dental hygienists perform only periodontal care -- and union spokespeople say these hygienists will likely face a pay cut and a change in job description rather than a pink slip. Carr said periodontal hygienists make $2.59 more per hour than Kaiser's other hygienists do.
The proposal looks like a cost-cutting measure to the union, which says Kaiser could save $1 million over the next 10 years by striking the classification from its contract. That figure is consistent with numbers crunched by The Lund Report, assuming the pay differential and number of periodontal hygienists were to remain consistent over a 10-year time period, and that everyone would work 40-hour weeks and 50-week years.
Kaiser officials say it's not about money, but broadening patients' access to care at Kaiser Permanente Northwest, the only branch of the multi-state health maintenance organization that offers dental services.
"In discussions with OFNHP, we have proposed to broaden the scope of care services performed by both groups so that all of our hygienists are providing dental and periodontal hygiene services, to the fullest extent of the their schooling and licensure," said a written statement from Kaiser spokesperson David Northfield. "We continue to work in good faith with OFNHP to meet our members needs while honoring the terms of the collective bargaining agreement."
Carr said the union began trying to negotiate the contract last fall, but has so far failed to reach an agreement and expects to head into arbitration later this year
"They don't have the right to just unilaterally negotiate a position off the page of a contract," Carr said, adding he feels the union has a very solid case. "We have attempted on many occasions to work this thing out."
All dental hygienists in the state are licensed by the Oregon Board of Dentistry, and there isn't a separate or supplemental licensing requirement for periodontal services. Instead, hygienists receive a certain amount of training and experience with Kaiser's periodontists to qualify for the classification, Farlinger-King said.
"The general hygienists are supportive of this effort," Farlinger-King said in reference to the union's campaign. On Wednesday, protesters handed out flyers to passersby – including people walking into the Kaiser building – urging people to contact Kenneth Wright, the executive director of Kaiser's dental care program, and file a complaint.
"Overwhelmingly, in our bargaining unit, our concern is about the care patients are going to receive," Farlinger-King said. Since she and her colleagues only see patients with a history of chronic gum disease, they have a sense of their patients' histories and how their teeth and gums have changed over the course of their care – which would be lost if periodontal patients are referred to the larger pool of hygienists.
Carr said Kaiser has offered to expand training for dental hygienists to teach them more about providing periodontal care, but so far has been vague on the details. "We haven't seen any concerted effort to bring them up to the level of a periodontal hygienist," he said.
According to the Centers for Disease Control and Prevention, half of US adults over 30 have some degree of periodontal disease, although just 8.5 percent are considered to have severe gum disease. In adults over 65, prevalence is higher: 70 percent of seniors have some degree of gum disease, and 23 percent have severe gum disease.
Kaiser Permanente Northwest's dental program is among the largest group dental practices in the country, operating 16 dental offices in Oregon and Washington and serving 200,500 members.
Christen McCurdy can be reached at [email protected].