People on Medicaid Struggle with Mental Health, Substance Abuse Problems
Health Share of Oregon board members rely on their prior experiences to help bridge the gap between physical and mental health
November 8, 2012 – There's a very high preponderance of people on the Oregon Health Plan who have a mental health or substance abuse problem, according to Mary Monnat, president and CEO of LifeWorks NW. In the Portland metropolitan area, such problems affect 70 percent of that population.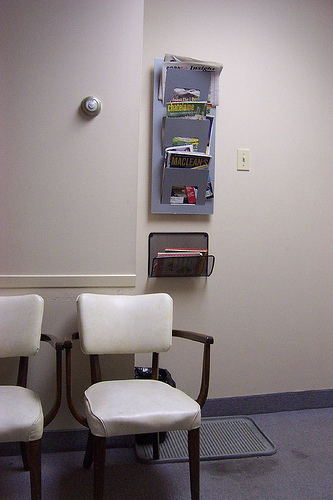 Now that coordinated care organizations are under way, it's not only important for people to receive better coverage, but mental health professionals also need to connect their patients with primary care physicians, said Monnat, who serves on the board of Health Share of Oregon (formerly known as the Tri-County Medicaid Collaborative).
"We were very concerned about the people we were seeing," said Monnat, who initiated a partnership with Virginia Garcia Memorial Health Clinic to provide such services.
Working with that clinic and Providence Health & Services, her agency began analyzing claims data to identify the highest users of emergency services, and help people find a medical home.
Once they realized that people were visiting emergency rooms because they were unable to get time off work during the day, Virginia Garcia extended its clinic hours to accommodate evening visits.
The clinic has also assembled healthcare teams that respond to patients' needs so that a mental health provider can screen for depression or substance abuse as part of a primary care visit.
"We really need to provide culturally diverse care," said Monnat, since racial and ethnic minorities tend to be overrepresented in the Oregon Health Plan.
When the coordinated care organizations were formed, "there was a big concern that mental health would be left behind" said Ed Blackburn, executive director of the Central City Concern who's also on the board of Health Share. "So far I have not found that to be true."
Blackburn has firsthand experience bridging the gap between mental health and physical health services at Central City Concern, which started out as a substance abuse treatment facility, but gradually expanded into those other areas.
"We find that people with lower level mental health diagnoses, we can treat effectively through integrated primary care," Blackburn said. "A coordinated care model for people with mental illness that includes primary care and social services intervention helps across diagnoses on the mental health side."
Monnat is optimistic about how coordinate care organizations can make a difference in peoples' lives. "If you keep the patient, the consumer, at the center of all this, that's what grounds me," she said. "I'm working hard to keep that front and center."
Image for this story by Julep67 (CC BY-NC-ND 2.0) via Flickr.