The doctorate of physical therapy program launched this fall at Oregon State University-Cascades is the first program of its kind at a public university in the state.
Image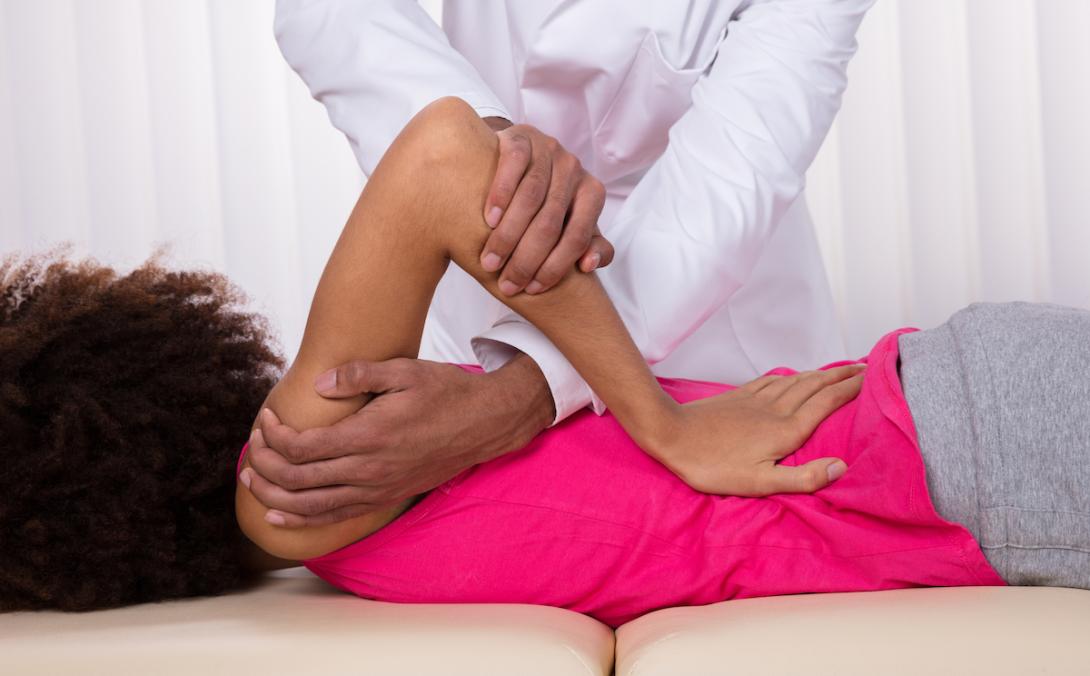 November 23, 2021
Oregon State University-Cascades launched a doctorate of physical therapy program this fall, making it the first program of its kind to be offered at a public university in the state.
Christine Pollard, a professor and founding director of the program, emphasized the importance of Oregon finally having a public doctorate of physical therapy program, adding that it attracts students who wouldn't otherwise be able to afford the degree.
The program is also the first doctorate program offered at the Bend campus. It began with a group of 45 students and is housed in the newly built Edward J. Ray Hall. Pollard expects to add another group of 45 students to the three-year degree program each year and reach full enrollment of 135 students by 2023.
"It feels like we've been getting the plane off the ground, so it wasn't until two weeks ago we were giving them an exam and I was sitting there in front of the class and looking at all of them and it just hit me — we did it," Pollard said.
Demand for physical therapists is high nationwide, with employment projected to grow 21% from 2020 to 2030, much faster than the average for all occupations, according to the U.S. Bureau of Labor Statistics.
Pollard said demand on the West Coast, particularly in Washington, Oregon, Idaho and Montana, is even higher, and she expects to see more physical therapy programs launching in Washington because of the need.
Because the OSU-Cascades program is the only physical therapy program on the east side of the Cascades in Oregon, Pollard said it will serve as a resource for people in Central to Eastern Oregon who want to find experts and cutting-edge information.
"The doctor of physical therapy program is an excellent addition to our region," Dave Haglund, director of rehabilitation and wound and ostomy at St. Charles Health System, said in a statement. "It gives us access to the latest information in the field and a place we can partner to develop future practitioners."
Pollard said that while Deschutes County is densely populated with physical therapy clinics, they are sparse outside the county.
"That's where we want to serve, those rural areas that historically need to come into Bend to get physical therapy," Pollard said.
She said the university is working to launch a pro bono clinic where people that don't have access to physical therapy or health care can come and get treated. There are also plans for students and faculty to travel to underserved communities and host pop-up pro bono clinics.
The program employs seven full-time faculty along with 25 associate faculty who are practicing physical therapists in Central Oregon.
Beginning in their first year, students will work with patients in local physical therapy clinics under the supervision of the practicing clinicians. Over the three-year program, students will have 35 weeks of clinical internships, including at least one clinical rotation in a rural or underserved community.
Hayley Therrien, a student in the program, said the university's commitment to recruiting students of color was important to her when applying. With more than a third of the first group identifying as students of color, Therrien said she is excited to learn alongside people from different backgrounds.
She was also drawn to the university's mission of developing clinicians who are skilled at considering all facets of a person when evaluating treatment. She said her passion for patient-centered care, and basing treatment on all aspects of a patient's life, not just the symptoms, is what drew her to the field.
After having family members affected by the country's opioid epidemic, Therrien learned and was inspired by how physical therapy could help in treating pain.
"I think physical therapists are really poised to actually make a huge impact in that because being able to reduce pain without medication and pharmacological components, I think is important," she said. "As much as we do need pain meds ... there's so many other things I feel like we can do. We just have to learn about them and implement them."