An annual event by CCO Oregon drew key players, who discussed the challenges of plunging revenues, ensuring access to a vaccine when one is available and adapting to the changing health care landscape.
Image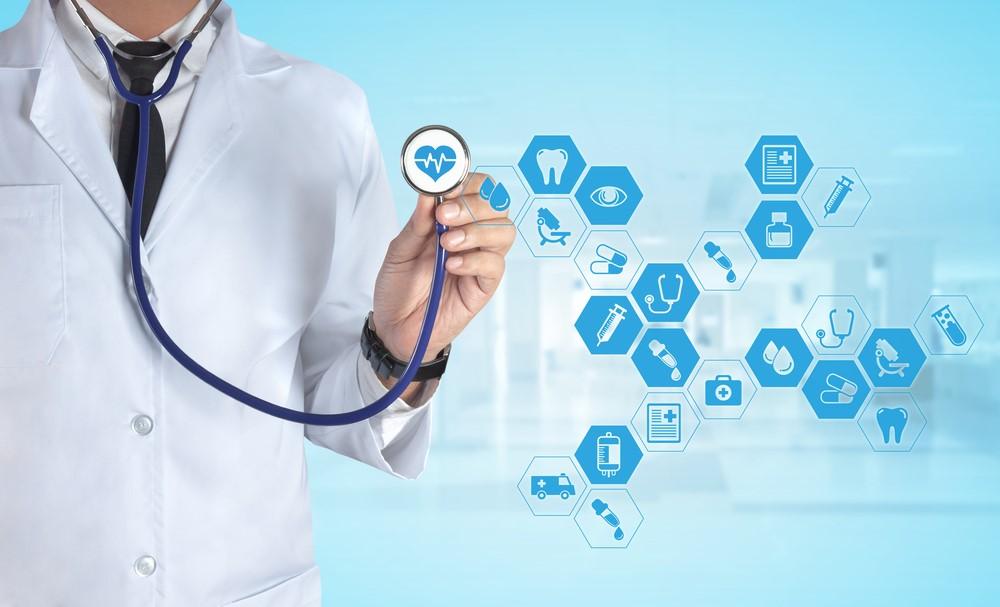 September 9, 2020
Oregon lawmakers, health care specialists and government officials are wrestling with an array of problems brought on by the pandemic. Revenue has plunged. Budgets are likely to see further cuts. Disease has sharpened the disparities in access to health care.  At the same time, a vaccine could be on the horizon in the months ahead.
That could help the health care system and the population better cope with COVID-19 -- but it will always dish up fresh challenges for the industry in a state with a high proportion of so-called vaccine skeptics.
The logistics alone of providing the vaccine could be daunting.
All this and more was discussed on Wednesday at the annual conference of CCO Oregon, a nonprofit that promotes collaboration among coordinated care organizations and other health care groups. This year's virtual two-hour event drew 400 attendees, including key players.
The event had two panels. State lawmakers spoke about behavioral health care, budget challenges and how to prepare the health care system for vaccinations. Coordinated care organization executives and Oregon Health Authority Director Patrick Allen followed with a discussion about health care and value-based payment models. 
The event also featured a video message from Gov. Kate Brown, who praised coordinated care organizations for their work during the COVID-19 pandemic.
"The good news is that Oregon is weathering this crisis better than most states," Brown said, adding more work is needed to dismantle systemic racism in the health care system and the fight COVID-19. 
The moderators were Sean Kolmer, senior vice president of policy and strategy for the Oregon Association of Hospitals and Health Systems; and Ashlen Strong, senior consultant with Health Management Associates.
Need For Access To A Vaccine
Sen. Elizabeth Steiner Hayward, D-NW Portland/Beaverton and a family physician, said COVID-19 has laid bare "substantial weaknesses" in the system like health care disparities while giving the state opportunities to rethink how health care works. For example, Steiner Hayward said, Oregon has learned from the crisis that telemedicine works in a variety of settings. 
Rep. Christine Drazen, the House Republican leader, said the state will need to be disciplined in its funding approaches.
"I think the most important thing we can do is remember the core function of government and continue to be really, really disciplined about funding the things that make the most difference for people right now," Drazen said. 
Sen. Arnie Roblan, D-Coos Bay, said Oregon has to do a better job providing behavioral health care.
"If we can do this right, the money is there," Roblan said. "We just put in the wrong places."
For example, Roblan said, prisons are the largest provider of behavioral health services in Oregon. The key is to identify patients early and move the money to the right places for service, Roblan said.
Rep. Rachel Prusak, D-Tualatin and West Linn and a nurse practitioner, fielded a question about how to prepare the system for a COVID-19 vaccine. She said any existing obstacles to primary care will translate into obstacles to vaccination. 
"If there's barriers to primary care, there's going to be barriers to the vaccine," Prusak said. "We need to make sure whether you're in an urban area or a rural area you can access" the vaccine.
Telehealth can play a role too, even though patients cannot get a vaccination during a telehealth visit, Prusak said. That's because when a patient opts for a telehealth visit, it frees up space in a clinic for in-person visits to get a vaccination. 
State lawmakers are closely watching national developments. Sen. Tim Knopp, R-Bend, said the government needs to be transparent about the results of the current clinical trials, which are focused on safety, saying that  it will be "critical for the public to trust" the vaccine.
Possible policy changes are likely.  Steiner Hayward said the state needs to rethink existing laws for vaccines that prevent employers from mandating vaccines for workers in high-risk occupations, such as in the health care or long-term care fields.
"I get freedom of choice, and I get all that," Steiner Hayward said. "But at some point the common good, especially the good of the people being served in those institutions, may need to take precedence. So I think we're going to have to rethink that." 
Drazen said it's important to keep politics out of the vaccination's introduction, noting that masks became politicized. Drazen said the conversation about a vaccine needs to start with providers and their patients to lend it credibility and build confidence.
"I think the place to start is in the doctor's office," Drazen said, adding that she would prefer to see people get a vaccine because of that relationship and trust with their provider instead of a mandate.
Rep. Andrea Salinas, D-Lake Oswego, said the state needs to continue on its path forward with coordinated care organizations, including the state's work to provide incentives tied to benchmarks in quality of care. The community needs to engage in health system planning so they don't see inequities, Salinas said. 
Rep. Raquel Moore-Green, R-Salem, said the state needs to focus on what works and deliver services across all communities, with an eye toward integrating behavioral health care into the system more.
Moves Towards Value-Based Payments
Allen, with the authority, spoke about value-based payments, or paying providers based on value not volume. He said it's a key strategy for the authority to manage costs. Value-based payments represents  a shift away from older fee-for-service models, with  the goal of rewarding providers for high-quality care outcomes and cost savings, Allen said. 
The strategy is built into the authority's CCO 2.0 plan, which the health authority says holds the 15 coordinated care organizations that deliver health care to more than 1 million Oregonians on Medicaid more accountable. The current requirements include hitting targets over a five-year period so at least 70% of a coordinated care organization's provider payments are value-based by 2024.
The state's also working to expand value-based payments elsewhere, including in plans administered by the Oregon Educators Benefit Board and Oregon's Public Employees' Benefit Board, which provide benefits to teachers and government employees.
The panelists from the health care sector were: Jenn Welander, chief financial officer of St. Charles Health System in Central Oregon; Mary Kjemperud, vice president for network and clinical support for CareOregon; Peter McGarry, vice president of provider networks for PacificSource; and Chris Hummer, chief executive officer of Trillium Community Health Plan.
Hummer was asked what lessons Trillium has learned from the value-based model, given it's relationship with Centene, a national for-profit Fortune 500 company with a presence in more than two dozen states. Trillium, formerly an Oregon-owned company in Lane County, received approval to enter the Portland-area market as a Medicaid insurer, though the health authority put it on notice to make improvements and demonstrate how its network will have the necessary capacity. 
Hummer said there are a lot of opinions about what makes value and that the industry needs to push for more solidarity about what is important.
"We've also got to better engage patients," he said. "We've got to meet them where they are." 
This includes investments in areas like telemedicine and case management, he said.
Kjemperud of CareOregon said her organization works to keep its strategies aligned while staying nimble enough to respond to different needs in regions it serves. CareOregon manages health plan services for three coordinated care organizations: Jackson Care Connect, Health Share of Oregon and Columbia Pacific CCO. Those span Jackson County, the tri-county Portland metro area and Clatsop, Columbia and Tillamook counties.
McGarry of PacificSource, which has CCO contracts in Central Oregon, the Columbia River Gorge and Lane, Marion and Polk counties,  said providers have mixed feelings about value-based payments, but he said they're more receptive to the idea than in the past. 
"We have seen providers get more interested in value-based payment models because Medicaid has been successful," he said.
Welander, of St. Charles Health System, said its system is still "very much in a learning phase" on value-based payments because of inconsistencies with different contracts and existing fee-for-service arrangements. That makes it difficult to currently link financial performance to the system's method of care delivery.
But the system is making long-term plans and wants to transition to the model so that 75% of its revenue is in value-based arrangements within three to five years, Welander said.
"We have to push ourselves to try things that we've never done before," Welander said.
You can reach Ben Botkin at [email protected] or via Twitter @BenBotkin1.