Oregon's HealthCare CO-OP Receives $57 Million in Federal Startup Funds
The nonprofit is the second Oregon-based insurer to receive federal startup assistance – making Oregon the only state so far with two approved co-ops
April 3, 2012 – With support from the federal government, a second consumer owned and operated health plan is on its way to becoming a reality in Oregon and could begin enrolling members by January 2014.
Known as Community Care of Oregon, it received $57 million in grant and loan funding last week from the Centers for Medicare and Medicaid Services.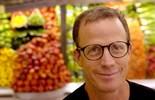 "We're in a very formational phase," said Brian Rohter, who serves on its board. "People are really excited about it. Healthcare being what it is, there's a certain reserve – 'Is this for real?'"
The fledgling co-op is looking for a CEO and has hired a consulting firm, Decisions Decisions, to assist in a nationwide search. "We're hoping with clarity about whether the funding will be there, that process will accelerate," Rohter said
Later this week, the board intends to plan a series of community meetings to get feedback from the public about the new co-op. The board has also reached out to what Rohter called "affinity groups" of people interested in helping shape the co-op – including labor unions, people who work in healthcare and government officials. Oregon's Congressional delegation and officials from CareOregon have also been supportive.
Besides Rohter, the board includes Ed Blackburn, executive director of Central City Concern and Cory Streisinger, former director of the Department of Consumer and Business Services, who chairs the board.
Rohter, one of the co-founders of New Seasons Market, served as its CEO from 2000 to 2010, and is volunteering for his wife's mayoral campaign, Eileen Brady.
The board's also looking for new volunteers and once the co-op gets under way in January 2014, its members will be able to vote on who serves on that board.
In the interim, Liz Baxter, executive director of We Can Do Better, has been hired a consultant to assist with startup efforts, including publicity.
Funding for healthcare co-ops was a last-minute addition to the Affordable Care Act after the public option didn't get off the ground. Congress set aside $6 billion to create nonprofit health plans with the stipulation that members be able to elect the board and have a voice in how those plans are run – similar to credit unions.
The act calls for one co-op in each state, but doesn't place a limit on the number that each state can have. So far Oregon is the only state with two co-ops, but awards have been made to organizations in 10 different states.
In February, the Freelancers Co-Op of Oregon received $59 million in startup funding. It was started with assistance from the New York-based Freelancers Union, which has provided insurance to independent workers in that state since 2009. The Freelancers Union also secured funds to start co-ops in New York and New Jersey. Thus far the organization hasn't announced whether it has appointed a board or hired a CEO in Oregon.
TO LEARN MORE:
Oregon's Health CO-OP:
Freelancers Union:
http://www.freelancersunion.org/co-ops/index.html

Image for this story courtesy of The Oregonian.