April 25, 2013 — The Senate passed Senate Bill 136 on a 26-3 vote, which will allow certified registered nurse anesthetists to write prescriptions for up to 10 days.
April 25, 2013
April 25, 2013 — The Senate passed Senate Bill 136 on a 26-3 vote, which will allow certified registered nurse anesthetists to write prescriptions for up to 10 days.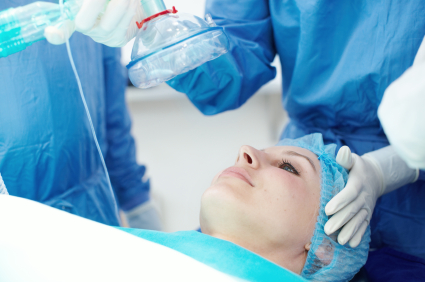 Sen. Laurie Monnes Anderson, D-Gresham, the chief sponsor of Senate Bill 136, said nurse anesthetists already administer medications to patients within a care setting, but cannot ensure that patients will be able to have the medication they need to combat nausea or anxiety related to surgery or anesthesia as they recover at home.
"They lack authority to prescribe medications," said Monnes Anderson, a retired nurse. "This puts some patients at risk for a poor continuum of care, especially those who are located in the rural areas."
One of the three opponents was Medford physician Sen. Alan Bates, who wondered what interest the state had giving nurse anesthetists the power to write prescriptions.
"I don't think it's necessary. Anesthesiologists have the ability but don't use it," Bates told The Lund Report. "It's the responsibility of the surgeon to take care of this."
Bates was joined in opposition by Sen. Mark Hass, D-Beaverton and Sen. Doug Whitsett, R-Klamath Falls.
Washington state already allows nurse anesthetists to prescribe medication, but only 30 percent of them have used that privilege, according to Fawn Barrie, the lobbyist for the Oregon Association of Nurse Anesthetists.
SB 136 passed without a floor debate, but Senate Health Committee hearings were quite contentious.
Certified registered nurse anesthetists — registered nurses with a master's degree in anesthesia practice — often work under anesthesiologists, who are medical doctors. But in many places, particularly in rural Oregon, clinics and hospitals might only have a nurse anesthetist and not an anesthesiologist.
Current law allows nurse anesthetists to provide anesthetic management of a patient, and they have the authority to select, order, obtain and administer drugs within their scope of practice.
The Oregon Society of Anesthesiologists opposed SB 136, and its lobbyist, Laura Modjeski, told the Senate Health Committee that expanding drug prescription powers to nurse anesthetists could lead to drug abuse.
"If 30 days were the limit, a patient could potentially tell the CRNA that their surgeon didn't write a prescription for pain meds, when they already did," Modjeski said, earning the rebuke of Sen. Elizabeth Steiner Hayward, D-Portland:
"I'm a physician, Miss Modjeski, and I'm going to say this bluntly, I am unbelievably offended by what you just said about our CRNA colleagues," Steiner Hayward admonished the lobbyist. "The idea that a CRNA could be snookered by a patient to write an extra 30 days of narcotics in an acute situation. … the idea that it would be used to contribute to our opiate crisis. … I'm really dismayed that that's the tack."
But at Steiner Hayward's insistence that allowing a nurse anesthetist to sign a 30-day prescription for acute care was not good patient management, the bill was significantly scaled back from its original version, capping the prescription to 10 days and not expanding a nurse anesthetist power to include dispensation.
Patients will have to get any prescriptions from a pharmacist. Nurse anesthetists who wish to prescribe will need 45 hours of pharmacology training as well as clinical education in pharmacotherapeutics.  
Christopher David Gray can be reached at [email protected].