House Bill 2261, which would ban online sales of vaping products and e-cigarettes, heads to Gov. Kate Brown's desk.
Image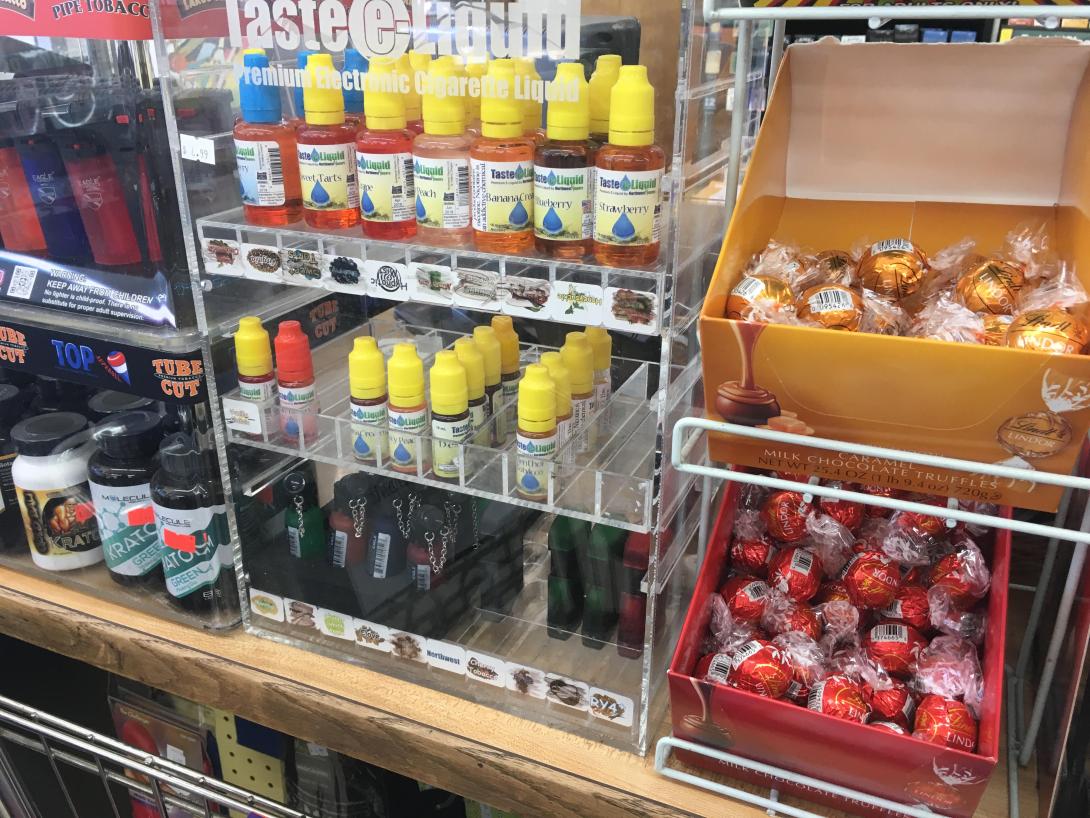 May 26, 2021
The Oregon Senate on Wednesday passed a bill that bans the online sales of vaping products and e-cigarettes, sending it to Gov. Kate Brown for a signature. House Bill 2261 is intended to stop Oregon youth from illicitly purchasing and using inhalant delivery systems, also called vaping products and electronic cigarettes.
The Senate passed the bill with a 24-5 vote. It passed the House with a 44-4 vote.
Lawmakers and supporters have viewed online sales as a loophole because youth with an adult's credit card information can make a purchase without showing proof of their age, unlike a brick-and-mortar store where they must show their photo identification to the clerk during a purchase. Oregonians must be at least 21 to purchase vaping products.
"The use of vaping products by our youth is shocking," said Sen. Kathleen Taylor, D-Portland, a sponsor of the bill, in a statement. "No matter how diligent our retailers are, there is still significant access to these products online."
The bill would bring vaping products in line with cigarettes and other tobacco products. In 2017, Oregon lawmakers passed legislation that bans the online sales of cigarettes and smokeless tobacco products. They also raised the minimum age to purchase tobacco from 18 to 21.
State and local public health officials urged lawmakers to back the bill and address a growing epidemic of youth vaping. In Oregon, e-cigarette use among 11th graders increased from 13% to 23% from 2017 to 2019, according to a state health survey.  
"The use of these products continues to rise, and they contain products and chemicals that are highly addictive," Taylor said. "Oregon's licensed retailers have agreed to do the right thing, protect our kids, and sell only to those of legal age. Ensuring a face-to-face exchange is required for purchasing these products, we remove a loophole that may be used that can result in lifelong addiction and negative health outcomes."
Oregon Attorney General Ellen Rosenblum requested the bill. In a statement, she said there is "no good reason" to allow online purchases. 
"Despite steep declines in the rate of underage cigarette smoking, increasing e-cigarette use among teenagers is threatening years of public health progress," Rosenblum said. "If we want to make real progress in lowering rates of teenage vaping, we need to close this online sales loophole."
The bill allows the attorney general to enforce the law through civil action against vendors and seek up to $5,000 per violation and the vendor's profits from the illegal sales. So, online vendors either in Oregon or in other states could be sued if the attorney general determined they were selling to Oregon residents. The existing law already allows the attorney general's office to take action in a similar way against vendors who sell tobacco products online.
Lawmakers considered a similar bill to ban online vaping sales in the 2020 session, which died. 
In Washington state, online sales are allowed, but only to adults. The state's regulations require vendors to verify the buyer's name, birthdate and address through a third-party database. Buyers can only make online purchases through a credit or debit card in their name.
You can reach Ben Botkin at [email protected] or via Twitter @BenBotkin1.