The number of facilities in Oregon with red flags on their license has tripled in the last two years, but lobbyists say they are technical violations
Image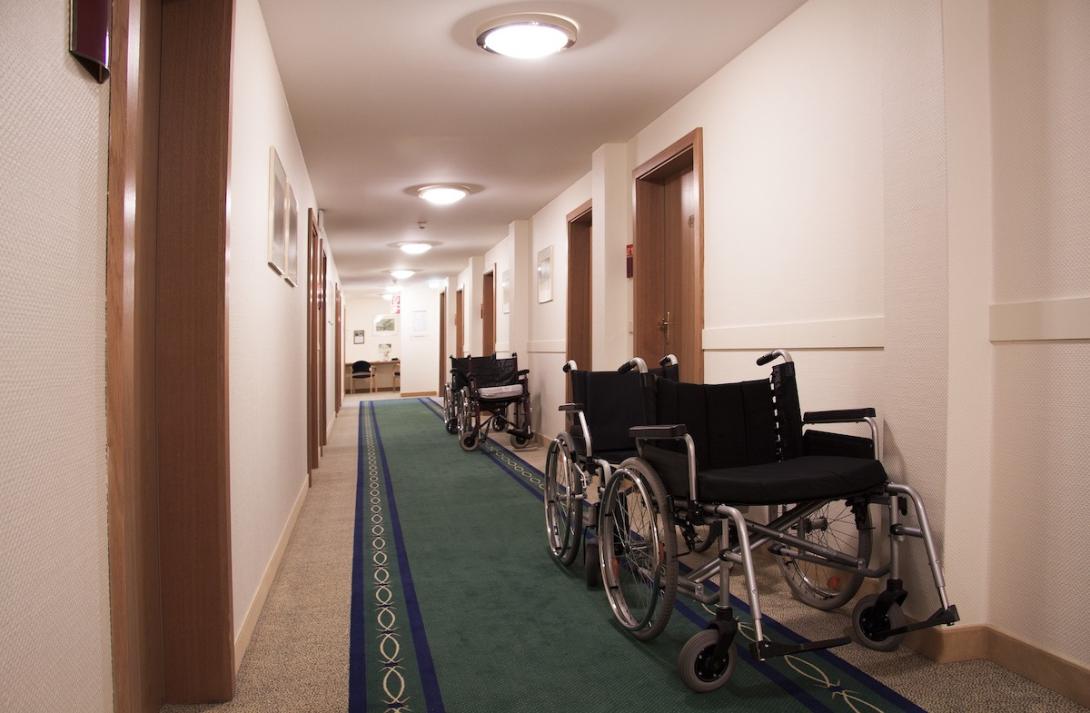 November 9, 2023
Lobbyists for residential care facilities for seniors and people with disabilities say they're being unfairly red-flagged by state regulators over their use of a new system that's intended to ensure residents receive adequate care.
Representatives of the Oregon Health Care Association complained to lawmakers Tuesday that the number of residential care or assisted living facilities labeled as potentially dangerous in an online database has skyrocketed over what they characterized as minor technical issues. They complained that these facilities are facing added administrative burdens and want lawmakers to address their concerns in next year's legislative session. 
Oregon lawmakers in 2021 passed a bill requiring residential care and similar facilities to use an "acuity-based staffing tool," a program used to calculate appropriate staffing levels for assisted living, residential care and memory care facilities, based on their residents' needs. 
The number of facilities in Oregon that have had a condition placed on their license for their use of the staffing tool has more than tripled to 107 between December 2022 and September 2023, Nicolette Reilly, the Oregon Health Care Association' senior vice president for quality, told the Senate Human Services Committee.
"A condition on a license is something facilities take extremely seriously," she said, calling it "one of the most intensive enforcement mechanisms available" to the Department of Human Services that should only be used "for serious non-compliance issues related to safety or quality care."
The law requires  homes to plan for 22 specific tasks residents must provide for residents. 
Assisted living, residential care and memory care facilities are allowed to use their own proprietary staffing programs instead of the one used by the department. However, Reilly said these facilities are having conditions placed on their license over technical issues. 
She said some facilities might bundle a task like brushing a resident's teeth under hygiene or enter "zero minutes" for another resident who doesn't need a service. However, she said these end up being problems for regulators even if the facility is exceeding the staffing levels required by their plan. 
Reilly said that the situation is "potentially misleading and confusing for consumers" who may think that a facility is unsafe. 
Corissa Neufeldt, deputy director of the department's Regulatory Office of Aging and People with Disabilities, told the committee that the staffing tool gives regulators a way to quickly assess if a facility has adequate staffing. 
She said regulators are required to assess staffing when inspecting a facility for its license or when responding to safety complaints. There are 576 community-based facilities in Oregon that include assisted living, residential care and memory care facilities, she said, adding that the agency is open to tweaking its rules. 
"We are in agreement that there could be some opportunity to adjust the requirements to be able to clarify when we're really looking at how we ensure that providers are meeting the needs of individuals," she said. 
Correction: An earlier version of this article misstated the types of facilities affected by the new law, which does not apply to nursing homes. The Lund Report regrets the error.
Comments
Submitted by

Ken Rosenberg

on Thu, 11/09/2023 - 13:13
Permalink
Most nursing homes are for-profit. They have been shortchanging patients for decades. They finally got caught with their hands in the cookie jar. They should be heavily fined for low wages and understaffing -- until it becomes cheaper to adequately staff than to pay the fines. Better yet, profit-making companies should get out of the nursing home business and let the public sector run it. (Private equity thinks they are sitting on a gold mine as boomers age and need care.)