In a national settlement, Oregon and other states pushed the overall figure up to $6 billion for the company's role in the opioid crisis.
Image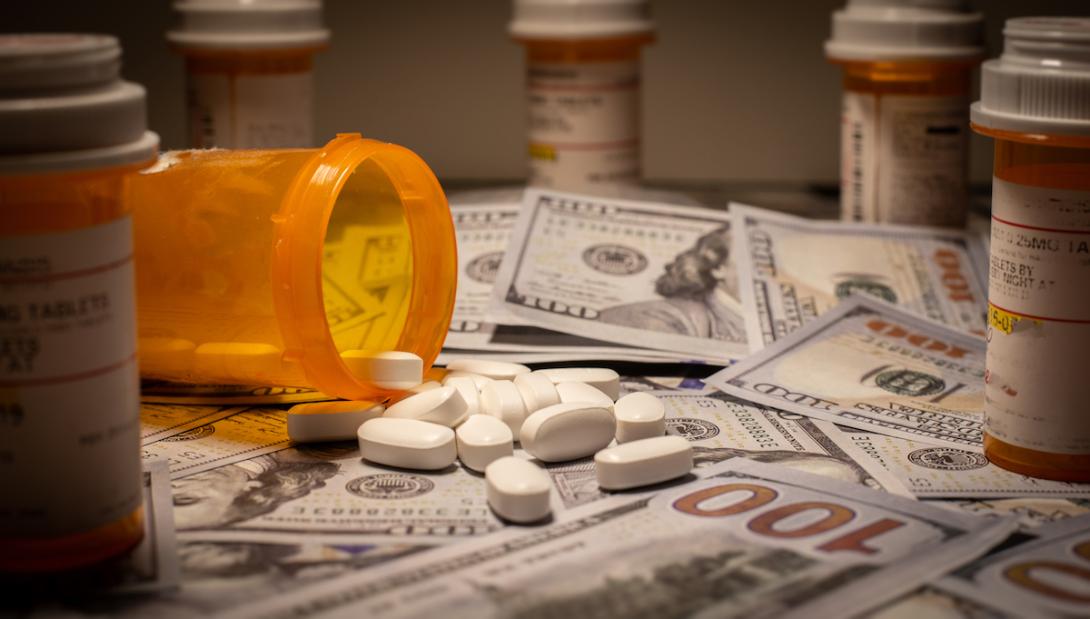 March 3, 2022
Attorney General Ellen Rosenblum on Thursday announced a historic settlement with Purdue Pharma and the Sackler family that will deliver up to $6 billion nationally for the company's role in the opioid crisis. Oregon's share is up to $97 million, all of which will be used for opioid treatment and prevention. 
That's part of a larger backdrop of how Oregon and other states have litigated opioid makers. Separately, on Friday, there was a separate $26 billion opioid settlement agreement approved involving three of the largest opioid distributors — McKesson, AmerisourceBergen and Cardinal Health — and drug manufacturer Johnson & Johnson. Oregon and its cities and counties will receive about $329 million from that settlement following negotiations.
Here's the breakdown of the Purdue settlement:
$34 million from today's settlement. 
$56 million from the original bankruptcy plan. 
Up to an additional $7 million depending upon the sale of certain assets. 
Oregon will receive the first settlement payment starting this year.
"Purdue Pharma's original bankruptcy plan failed to achieve justice for the millions of Americans who have been victims of the Sackler's greed. This family-owned company profited handsomely for decades while their conduct continued to lead to addiction and death of millions, including thousands of Oregonians," Rosenblum said in a statement. 
"While these tragedies can never be undone, today's settlement — which still needs court approval — is a vast improvement and results in significant benefit to all the country. Oregon has been at the negotiating table every step of the way, and I am especially grateful to Sr. Assistant Attorney General David Hart who has spent countless hours at the negotiating table—right up to this morning!" 
The settlement keeps intact provisions of the Purdue bankruptcy plan that force the company to be dissolved or sold by 2024 and bans the Sackler family from involvement in the opioid business. It also requires Purdue to publicly disclose additional records. 
Separately, the Sackler family must make a statement of regret and allow museums, hospitals and other institutions to remove their name from buildings and scholarships.
The agreement — and the prior bankruptcy plan — also does not release the Sackler family from potential future criminal liability. The settlement is conditioned upon completion of an ongoing legal process in the federal bankruptcy and appellate courts. 
The path has had twists and turns in the legal arena. In July, Oregon and eight other Attorneys General appealed to a federal judge to reject Purdue Pharma's proposed bankruptcy plan, which includes a lifetime legal shield for the company's owners, the Sackler family. 
On Jan. 3, court-ordered mediation began and the settlement is the result of that process. The mediation was extended twice and included dozens of negotiation sessions with nine attorneys general and their staff, with Judge Shelley C. Chapman serving as mediator.
Oregon's Long Opioid History
Oregon's justice department was one of the first to engage with Purdue over its opioid practices. In 2004, Hart — a state lawyer who's specialized in legal compliance by pharmaceutical companies — sent a demand to Purdue for documents while investigating misleading marketing of the company's drug OxyContin.
Thanks in part to Hart's work, Purdue signed a $19.5 million settlement with 26 states, including Oregon. The states had accused the company of trying to falsely convince doctors that Oxy wasn't that addictive, and the company had to agree to ethical marketing.
In 2016 Hart was invited to testify before Congress, where he said Purdue's agressive marketing to physicians had helped drive an increase in addiction and abuse around the country.
In 2017, Purdue sued the state of Oregon to block it from releasing to the investigative news show 60 Minutes more than 600,000 pages of internal company records that the state had gathered over the years while monitoring the company's activities.
Nick Budnick contributed to this article.
You can reach Ben Botkin at [email protected] or via Twitter @BenBotkin1.