Primary and urgent care providers face high patient demand — and are increasing services — as hospitals remain crammed with COVID-19 and other patients.
Image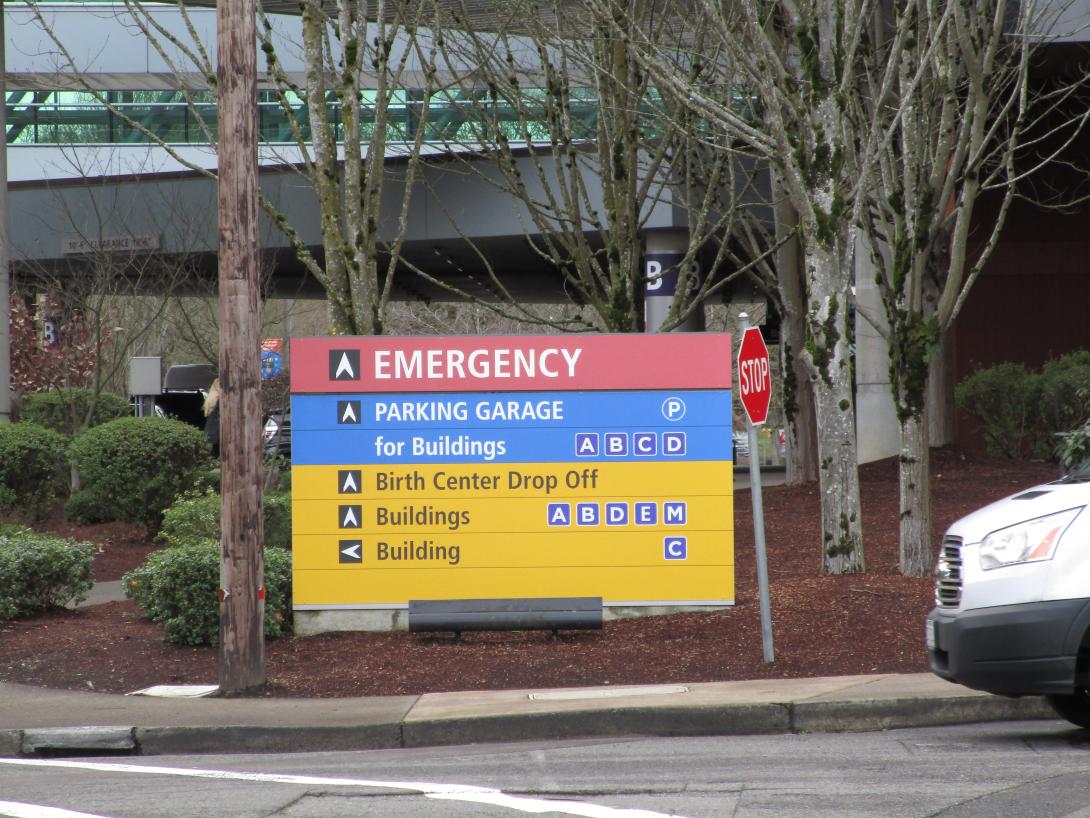 September 16, 2021
Across Oregon, with just 8% of adult patient beds available in hospitals, the state's primary and urgent care providers are under increasing pressure to keep patients out of emergency rooms and other hospital departments.
Primary care providers are beefing up operations and balancing ongoing vaccination clinics with serving patients who can't get into hospitals because beds there need to be kept open for people critically ill with COVID-19 other acute ailments.
They have looked for new hires and asked retirees to come back temporarily, a step Salem Health has taken. The ramped up pace comes as Oregon continues to weather the delta variant of COVID-19. The Oregon Health Authority on Wednesday reported 46 more COVID-19-related deaths, bringing the state's total toll to 3,536. So far, the state has recorded 305,560 cases since the pandemic started. 
The great majority of hospital patients in Oregon and across the United States who have COVID-19 are not vaccinated. In Oregon, nearly 1,100 hospitalized patients have COVID-19, and nearly 300 more are in intensive care units with the virus. 
That means nearly half of Oregon's 653 intensive care beds are filled with COVID-19 patients. Statewide, just 50 intensive care beds are available. There are just 325 adult beds available outside of intensive care units, which is 8% of the 4,312 total. Available beds can fluctuate based on hospital staffing. 
Primary Care Efforts  
The influx of hospital patients means primary care and urgent care providers are seeing a rise in demand. 
Salem Health, which operates nine primary and two urgent clinics besides its Salem-based hospital, is rescheduling wellness exams and physicals so it can accept more respiratory and same-day visits at its primary clinics, said Lisa Wood, a spokeswoman for Salem Health. 
This move prioritizes possible COVID-19 cases ahead of routine physicals that can wait.
At Salem Health Medical Clinic in Dallas, for example, providers see about 28 patients a day through its same-day clinic services. With the new scheduling, 90% of those are respiratory care visits, Wood said. 
Salem Health is also exploring other models to see patients, including a team-based approach with increased staffing by registered nurses, Wood said. 
However, some challenges exist in hiring staff, and at least 19 provider positions are open in primary and urgent care settings. 
"As needs have changed and surges increase, we have checked and adjusted our staffing and access," Wood said in an email. "During the last 18 months, we have asked a lot from our staff and providers and they have chipped in wherever asked. However, our staff is tired and hiring is a challenge right now. We have unfilled positions, which increases pressure on our current staff."
The workforce shortage is part of a wider trend across Oregon health care and isn't limited to Salem Health. Oregon state officials have contracted with out-of-state companies to bring in temporary nurses, technicians and other providers to bolster hospital staffing amid the heightened demand for services.
Salem Health is offering COVID-19 vaccinations at all of its clinics. Daily schedules are filling up quickly each day, Wood said. It's also a balancing act as patients seek either treatment or vaccines. For instance, at one of the provider's medical clinics in Salem, it sent up a "mini vaccine clinic" where providers and staff rotate through to balance vaccinations with and visits by patients who have respiratory illnesses.
Treatment is with an eye toward keeping COVID-19 patients out of the emergency department and hospital. Salem Health's clinic network offers subcutaneous Regeneron treatments for COVID-19 at its Parkside clinic in Salem and its urgent care clinics in Salem and Woodburn and its same-day appointment clinic in Dallas. The antibody cocktail can be used to treat people at risk of hospitalization and keep them out of the hospital. 
Southern Oregon Clinics Grow
In Southern Oregon, Valley Immediate Care, an independent urgent care and specialty medical care provider, is also seeing ramped up demand at its urgent care clinics in Medford, Ashland and Grants Pass. 
So far this year, the provider, which has 150 employees, has seen roughly 114,000 patients. That's about twice the normal volume.
Like hospitals and other providers, the clinic system is waiting to see what the end-game will look like.
"I don't know where this is going to end," said Brent Kell, CEO of Valley Immediate Care. "This winter is going to be a really crazy winter for all of us."
The urgent care clinics encourage patients to go to a hospital if they have chest pain or other abrupt changes that could signal a heart attack or stroke. 
The company's staffing has swelled from 91 people to north of 150 people since the pandemic started, he said. That increase also reflects its work with testing and vaccinations. 
The growth includes medical assistants and support center staff.
The provider has worked on vaccination drives in Josephine County, including drive-through clinics with several hundred people a day. It's also worked with Jackson County to vaccinate vulnerable populations. 
"We're still seeing a huge need for vaccines as well as a lot of urgent care patients" who are unable to see their primary doctor, Kell said.
Urgent care clinics can cover most needs, unless it's immediately life-threatening. "Unless it's a blood clot, or a heart attack or a stroke, urgent care is pretty well-equipped," he said.
The provider was already planning to open up another clinic in Central Point, a community about 4 miles north of Medford. That could come as soon as November and would require 14 to 18 employees. "COVID just sped up a bunch of stuff," he said.
Trendlines may offer a glimmer of hope, however. The health authority on Wednesday said Oregon's nearly 13,000 new COVID-19 cases for the week ending Sept. 12 marked an 11% decrease from the prior week. Also, last week there were nearly 600 new COVID-19 hospitalizations. That's a drop from 1,028 hospitalizations the week before. 
Those cases are only new patients admitted and don't reflect people who entered the hospital weeks before for COVID-19 treatment.
But it's too soon to say if the crisis is abating.
Dr. Dean Sidelinger, state epidemiologist, told reporters Thursday that the downward trend of cases and hospitalizations is "promising news."
But he stressed that those gains can easily be erased if Oregonians let up their guard.
Oregon's ability to sustain the progress and "hopefully regain the upper hand" depends on vaccinating people and wearing masks in indoor public places and outdoor public places where people can not socially distance," he said.
"I want to emphasize that this latest surge is far from finished," Sidelinger said. Every day, Sidelinger said, he goes over the data of cases and deaths and wonders if he could have done something different.
You can reach Ben Botkin at [email protected] or via Twitter @BenBotkin1.