Oregon Prescription Drug Program Bill Dies a Second Death
For the second legislative session in a row, the bill could not overcome opposition from the insurance industry
March 15, 2012—Legislation requiring state agencies to purchase their prescription drugs through the Oregon Prescription Drug Program (OPDP) once again was unable to overcome staunch opposition from the pharmaceutical industry and insurance lobbyists.
John Powell, the lobbyist for Regence BlueCross BlueShield, argued that state agencies —including the Public Employees' Benefit Board (PEBB), which provides health coverage to about 150,000 state employees and their dependents -- would be forced to do away with the drug formularies they had developed, and any integration as a result.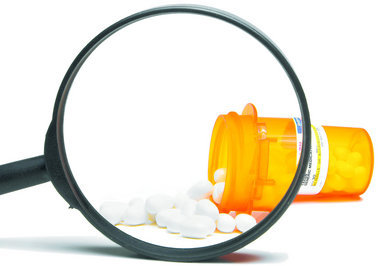 "We think it is unwise public policy to exclude those plans that have integrated models," Powell said.
Powell also argued that the bill would create administrative complexity.
Last year, a similar bill was introduced that would have required state agencies to participate in OPDP, but it died because of similar opposition.
Instead, the Legislature directed the Department of Corrections to determine if it could save money by participating in the program, and a subsequent report showed the agency could save approximately $1.4 million based on half the drugs purchased by the department. In addition, PEBB could save $5.1 million, according to Rosenbaum.
During a Ways and Means hearing on Senate Bill 1577 last month, Linda Ames, with the Legislative Fiscal Office, told legislators that the methodology used to determine savings by the Department of Corrections was flawed because it only looked at half of its purchases. The department is now conducting a 90-day comparison of its prescription drug expenditures, compared to how much money is spent on those same drugs by the Oregon Prescription Drug Program. Those results are expected in May.
Senate Bill 1577's sponsor, Sen. Diane Rosenbaum (D-Portland) said requiring agencies to participate in OPDP was a way to make government spending more efficient. "[This bill] represents a real opportunity to take existing Oregon programs and use them to save money, money that we desperately need in these challenging budget times."
The Oregon Prescription Drug Program was established in 2003 in an effort to leverage the state's purchasing power by buying prescription drugs at a cheaper price. Currently, the Oregon Educators Benefit Board (OEBB), SAIF, and Oregon Health & Sciences University (OHSU) participate in the program, representing more than 350,000 people. Whether state agencies join the program is currently optional.
"It's been an extremely successful program," Rosenbaum said. "Some of our largest agencies are not participating."
The bill explicitly gave state agencies a way out: if the agency could prove it could buy drugs at a cheaper price than the Oregon Prescription Drug Program, they would not have to participate in the program.
If the Oregon Health Authority, Department of Corrections, and the Oregon Youth Authority were to join the program, said Tom Burns, the size of the program would double. Burns is director of drug purchasing for the Oregon Health Authority and past director of the prescription drug program.
"It would absolutely help the cost of drugs," Burns told the Senate's Health Care Committee during a February hearing. "To the extent that the pool expands and we have the possibility to negotiate different rates [cost savings], could occur."
Image for this story appears courtesy of The Oregonian.