Oregon to Pioneer Electronic Credentialing System to Cut Waste
Sen. Alan Bates said setting up a single, mandatory credentialing system for providers to use with all insurers and hospitals will save $150 million in administrative waste and make Oregon the first state to approve such a system. Two other bills will cut paperwork for mental health providers and telemedicine.
June 25, 2013 — The Oregon House passed a bill with unanimous support Monday that supporters say could save the economy $150 million in administrative waste by crafting a single credentialing process that all insurers, hospitals and coordinated care organizations can share for thousands of healthcare providers.
If Gov. Kitzhaber signs Senate Bill 604 into law, Oregon will also be the first state to have a uniform, mandatory electronic credentialing database where each provider can be quickly accessed. SB 604 passed the Senate unanimously last week.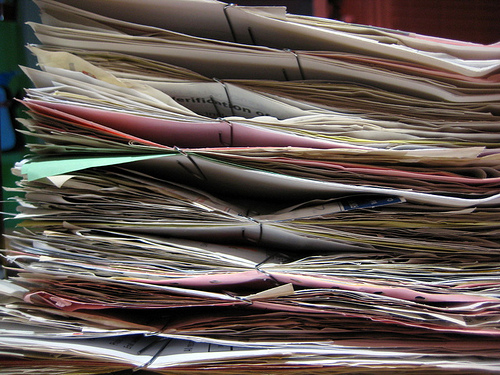 Sen. Alan Bates, D-Medford, told The Lund Report that with his medical practice he has to be credentialed each year by up to 40 different insurance companies as well as two different hospitals.
He joked to his Senate colleagues that the passage of SB 604 allowed him to go home after the session, since his wife administers a clinic in the Medford-Ashland area and will benefit from the reduction in paperwork.
"This is a huge savings in the providers' time," Bates said. "Each of them ask for something different, but essentially the same information."
The Oregon Health Authority will set up the program and the database, which will have until Jan. 1, 2016 to put the system online.
Scott Gallant, a lobbyist this session with the Oregon Health Authority, said the organization needed that much time to put together the difficult work of having all parties agree on the details of the system.
Gallant said the Oregon healthcare community had been talking about such a system for a decade, but SB 604 gives them a framework and a deadline to get it done.
The state agency would administer the system, funded by fees from everyone who uses it. "The likelihood is that they would contract the electronic network out through a bidding process," Gallant said.
Bates said other states, including Arkansas, had tried to adopt a simplified credentialing system, but Oregon would be the first state to make the uniform system mandatory. He said it took various work groups 10 years for different players in the state to finally agree to the system outlined in SB 604.
"People have not been able to sit down and agree," Bates said. He expected other states, including Washington, to follow Oregon's lead. The electronic streamlining seems like an obvious goal of the Affordable Care Act, but because insurance companies and healthcare providers are licensed by states, this piece of bureaucratic savings must be done at the state level.
The bill had the strong support of both the Oregon Medical Association and the Oregon Nurses Association, as well as the Oregon Association of Hospitals and Health Systems and leading insurers including Regence BlueCross BlueShield.
"The current credentialing process varies greatly among healthcare entities, and as a result, the credentialing process is often time consuming, cumbersome, redundant and expensive," ONA lobbyist Sarah Baessler wrote in her testimony.
SB 604 is the third bill the Legislature passed this session that moves to streamline and eliminate a flood of unnecessary paperwork that adds cost and reduces the time healthcare providers can spend caring for patients.
House Bill 2020, put forward by Rep. Nancy Nathanson, D-Eugene, directs coordinated care organizations to adopt a single credentialing process for mental health providers.
If a mental health provider's credentials have been accepted at one CCO, they will now be able to offer their services to a second CCO, an ability that will be especially helpful in places like Portland and Medford where CCOs either compete or have coverage areas that overlap.
"We're trying to straighten out way too much bureaucracy," Nathanson told The Lund Report.
Nathanson explained that mental health credentialing is more than just a matter of filling out a simple form. The process can take days and involves several people. And, currently, providers must repeat the process with each CCO they wish to contract with.
Sen. Elizabeth Steiner Hayward, D-Beaverton, also put forth Senate Bill 569, which will encourage telemedicine by adopting a universal statewide credentialing process for each hospital to use.
"A 20th century regulatory system still hampers our ability to offer 21st century care where it's most urgently needed," Steiner Hayward said.
Under SB 569, a specialist in Portland wishing to offer services remotely to several different hospitals will now only have to be credentialed once through the state rather than by each hospital, which will make it easier for healthcare providers to offer their services.
Steiner Hayward said an increase in telemedicine providers could lead to huge savings in travel costs alone as patients in Eastern and Southern Oregon will be able to be treated remotely in their rural hospital rather than having to travel to Portland or Eugene.  
Image for this story by Luxomedia (CC BY-NC-SA 2.0) via Flickr.
Christopher David Gray can be reached at [email protected]