The site -- in both English and Spanish -- features an interactive map that allows users to locate nearby testing sites, with information about their requirements and services.
Image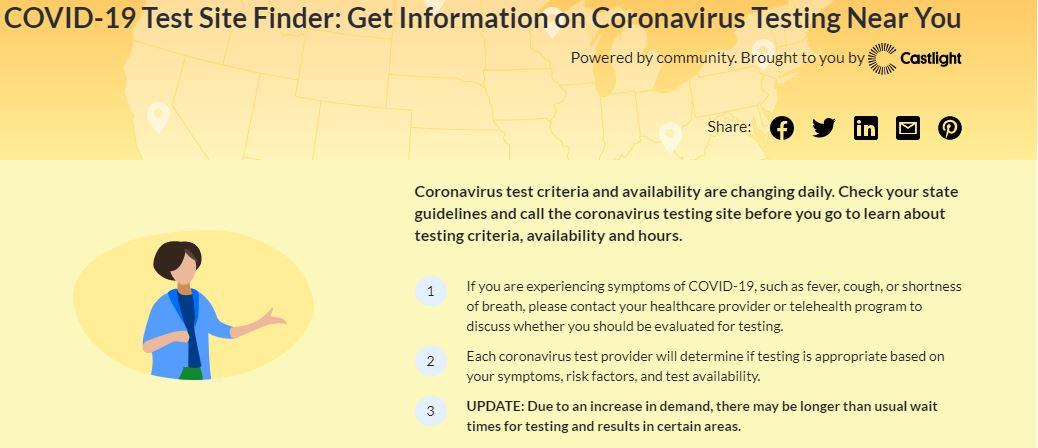 July 21, 2020
The Oregon Health Authority has come up with a new online tool to help people find the closest testing centers for coronavirus.
The site -- in both English and Spanish -- features an interactive map. Users type in their address, city or Zip code and up pops information about the closest facilities, with their address, phone number, requirements for testing and whether they offer antibody tests. Many of the facilities offer virtual visits before testing, requiring an appointment, physician's prescription and prior screening for symptoms.
At least two sites sponsored by Oregon Health & Science University -- in Hillsboro and North Portland -- are "low-barrier facilities" that do not require an appointment or referral and are free to the patient provided they don't have insurance.
The Oregon Health Authority urged consumers to contact a health providers to determine whether they should get tested.
"Removing barriers to testing is important to help Oregonians stay healthy and to slow the spread of COVID-19," Dr. Dean Sidelinger, state epidemiologist and state health officer, said in a statement. "This new resource can help people find ongoing testing locations in their community, which is especially important for people who don't have a primary care provider."
The tool was created by the health authority in collaboration with local health officials and Castlight Health, a company that builds tools to help consumers navigate the health care system.
It comes online at a moment when Oregon is grappling with a surge in coronavirus cases, especially in many rural areas. Timely testing enables county health officials to more quicly trace possible infections and quell the virus. But that's not happening. The health authority said Monday that because of surges nationwide that there is a lag in testing and results, with "extended turnaround time from commercial laboratories."
The online tool does not say how long it takes to get a result from any one facility.
As of Tuesday, the Oregon Health Authority said it had logged more than 15,000 infections in Oregon and nearly 270 deaths. Among the cases, more than 10% are health care workers and more than 14% live in a long-term care facility, group home, shelter or prison.
You can reach Lynne Terry at [email protected] or on Twitter @LynnePDX.