While hospitals cite their recent revenue drops and plead for money from lawmakers, they often are sitting on healthy reserve accounts that they built up in the boom years.
Image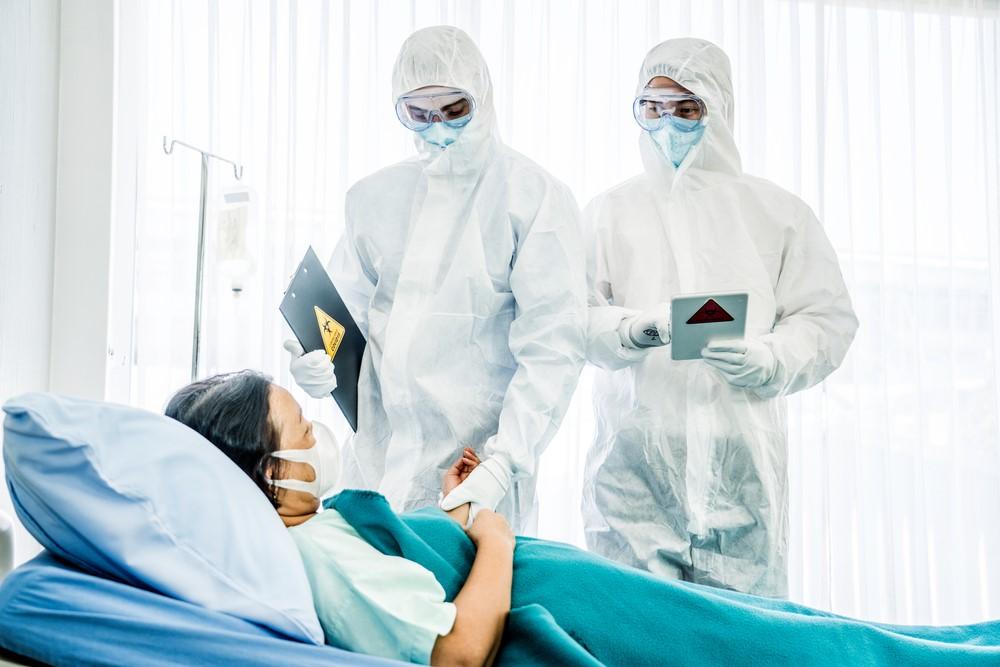 June 8, 2020
Portland-based Legacy Health received about $40 million in federal aid in recent weeks for its five Oregon hospitals to help them cope with the coronavirus pandemic. The figure pales in comparison to another number the nonprofit health system doesn't want to talk about: Legacy's net worth of $1.6 billion as of March 2019. 
The figures demonstrate an irony that is increasingly coming into public focus as the federal government shells out billions in aid to hospitals nationwide. While hospitals cite their recent revenue drops and plead for money from state and federal lawmakers, they often are sitting on healthy reserve accounts and endowment funds that they built up in the boom years as the economy rebounded from the Great Recession and Oregon expanded its Medicaid system. 
Nonprofit Oregon hospital systems have reaped many tens of millions of dollars from the Coronavirus Aid, Relief, and Economic Security Act, regardless of whether they have large endowments and reserves. To be sure, the pandemic has hurt hospitals financially. Hospitals and other providers were forced to cancel non-urgent and elective surgeries starting in March to preserve personal protective equipment. Financial losses have continued even after Oregon allowed procedures to resume on May 1 for hospitals meeting certain qualifications, due to a hesitancy on the part of many patients to seek treatment.
The CARES funding, based on how much each hospital has provided in services to Medicare patients, is aimed at helping hospitals make up for their revenue declines and cover staff and equipment costs.
At the same time, however, financial statements and audits show hospitals have built substantial buffers to guard against disasters and cash flow problems. The Oregon Association of Hospitals and Health Systems projects a $645 million loss for the state's hospitals into the summer months as they gradually ramp up surgeries and other procedures. 
The association has urged state lawmakers to funnel $200 million into hospitals. That request faces plenty of competition:  Oregon state agencies are looking at long-term budget shortfalls of more than $10 billion through 2025.
(See related stories: Oregon's For-Profit, Revenue-Rich Hospitals Reap Millions In Federal Payout and Total Federal Payout To Oregon Hospitals In Flux.)
Not every health system is keeping all the CARES money sent to it by the federal government. Kaiser Permanente has said it is returning more than $500 million in CARES money. Greg Adams, the California-based nonprofit plan and provider's CEO, told the San Francisco Business Times the company will not meet budget for the year, but will be fine. 
Critics of the CARES Act's subsidy mechanism say policymakers are failing to take into account the large financial resources of hospitals when they award funding.
"There's clearly a purpose for (hospitals) having reserves and having assets and one of those purposes is to be able to continue providing services in a crisis," said Art Suchorzewski, government affairs director for FamilyCare Health, a Portland health insurance nonprofit that is wrapping up operations after years of disputes with the Oregon Health Authority over Medicaid payments. 
Suchorzewski added: "I don't necessarily think that a wealthy institution like Providence (Health & Systems) or Oregon Health and Science University should be getting taxpayer money above and beyond what they're already getting" from federal health insurance programs.
Not everybody agrees.
Jeff Luck, an associate professor of health management and policy at Oregon State University, said hospitals should not be disqualified from government help simply on account of their balance sheets. Some endowment funds are restricted to certain purposes, he said, adding that hospitals need to keep large cash reserves because of the lag between billing an insurer and receiving payments. 
"For almost every hospital, their revenue has just absolutely plummeted" with the pandemic, he said. "Their revenue has gone down an average of about 50% for in-patient and out-patient care. Almost no organization can survive a 50% drop in revenue without help."
But, he added, "If systems do have large cash reserves, now is the time to start drawing them down."
And indeed the large nonprofit hospital systems in Oregon do have large reserves. Here's a look at Oregon's largest nonprofit hospital systems' financials and how much they have received in CARES Act money.
Providence Health & Services
Providence expects $67 million in CARES funding for its eight-hospital system in Oregon. The pandemic brought the system's revenues down by $163 million by the end of April, spokesman Gary Walker said. Patient volume dropped by 40%. 
"We are fortunate that our underlying financial reserves ensure we can temporarily handle unplanned scenarios like a pandemic, remain open to serve our patients, and steadfast for the community," Walker said. 
Providence, a nonprofit provider with 51 hospitals in six states, reported nearly $12 billion in unrestricted cash and investments. Nearly $10 billion was in investments and $1.9 billion was in cash. 
However, the system also has opened up private lines of credit of $800 million to avoid liquidating long-term investments in a volatile market, its last quarterly financial statement said.  By the end of March, the system had received $509 million in CARES funding nationwide. 
Legacy Health
Portland-based nonprofit Legacy Health has received about $40 million in CARES money for its hospitals in Oregon. The system has five hospitals in Oregon and one in Washington.
Spokesman Brian Terrett said the funding covers less than half of Legacy's losses during the six weeks of the pandemic from mid-March through the end of April. 
Terrett declined to talk about Legacy's reserves or how they have helped during the financial upheaval.
As of March 31, 2019, Legacy reported total assets of $2.6 billion, including investments of just over $1 billion. Liabilities, including debt, stood at $1 billion, making for net worth of $1.6 billion. In that fiscal year, the system reported a profit of $103 million.
PeaceHealth
Vancouver, Wash.-based PeaceHealth, which has four hospitals in Lane County, plus hospitals in Washington and Alaska, has received nearly $75 million in CARES Act funding. PeaceHealth spokesman Jeremy Rush said the money covered 17% of PeaceHealth's total operating costs in March and April. 
Since March, PeaceHealth has seen a nearly 30% drop in patient volume. 
"We, unfortunately, anticipate further income losses throughout the year," Rush said. 
But the system has huge reserves.
As of June 2018, the most recent information available, the system had total assets of $3.9 billion, including investments of $1.2 billion and cash of $920 million, offset by liabilities of $1.5 billion, leaving net assets at $2.4 billion. The chain is consistently profitable - due in large measure to strong income from its RiverBend hospital in Springfield - and reported $180 million in profit in 2018.
Oregon Health & Science University
OHSU has received $36.8 million in CARES grants, said Lawrence Furnstahl, executive vice president and chief financial officer. 
This fiscal year, which ends June 30, the system projects a loss of $64 million on revenues of $3.4 billion, a sharp reversal from many straight years of annual profits. For the fiscal year starting July 1, OHSU expects a loss of $134 million on revenues of $3.2 billion, before returning into the black the following year.
For a system used to big annual profits - the $175 million in fiscal year 2018-19 was a record, and the system had budgeted for a $145 million profit this fiscal year - the COVID-induced losses are alarming.
Yet OHSU has a fat financial cushion. OHSU's financial reports show that as of 2019, the system and its foundation had total assets of $4.7 billion, including $2.7 billion in investments, and total liabilities of $1.3 billion, making for a net worth of $3.6 billion.
Like other institutions, from hospitals to universities, OHSU wants to keep a substantial investment reserve, in part because the bigger the reserve, the better the system's bond rating, and the lower the interest rate the system must pay when it borrows money to build new facilities.
"These funds, together with OHSU's track record of about a 4% operating (profit) margin, allow the university to borrow to invest in the future," Furnstahl said.
St. Charles Health 
Bend-based St. Charles Health System, which operates four hospitals in central Oregon, received $28 million in CARES funding. The system costs $2 million a day to operate, so the money covers the equivalent of two weeks.
St. Charles lost $39 million in revenue during the pandemic because of declining visits and canceled surgeries. In a statement, chief financial officer Jenn Welander said St. Charles ended January with 281 days of cash on hand. By the end of May, cash on hand was at about 265 days. But cash levels fluctuate even in non-COVID times. On March 31, 2019, the system reported 258 days of cash on hand.
"St. Charles is geographically isolated with three of our four hospitals being considered rural," Welander said. "We are the sole provider of acute care services for all of central Oregon. Our ability to prepare for a COVID surge, care appropriately for COVID patients and to sustain our operations is vital – we are unique in the sense, like other rural areas in Oregon, we are the only provider of hospital services – meaning we can't fail."
But the system is highly unlikely to fail, given its fundamentally strong finances: As of March 31, it had total assets of over $1.1 billion, including over $500 million in investments, and total liabilities, including debt, of $435 million, putting net assets at $694 million.
Prior to the COVID crisis, the system has consistently been modestly profitable. In 2018, it reported a profit of $45 million on revenues of $830 million.
Salem Health
Salem Health has received $18.9 million in CARES money.
Salem Health spokesman Elijah Penner said the company has not pulled from reserves, but losses from operations and the decrease in investment market returns is changing its long-term cash projections. As a result, Salem Health is reducing its capital budget next year, Penner said. 
Like other Oregon hospital systems, it has beefy reserves. It reported $1.3 billion in total assets, including $689 million in investments, and liabilities, including debt, of just $400 million, as of June 2018. It reported a profit of $82 million on revenues of $817 million for the period.
Asante
It's unclear how the COVID-19 crisis has affected the three-hospital Asante system. A spokesperson for the Medford-based system did not respond to multiple requests for comment from The Lund Report. But the CARES Act has provided the system with $16.4 million, according to the latest tally. Asante has a substantial investment portfolio and minimal debt. Asante's total assets stood at $1.2 billion as of Sept. 30, 2018, the latest figures available. Assets included $672 million in investments. Liabilities, including debt, were just $380 million, putting net assets at nearly $900 million. 
The system reaped a profit of $72 million on revenues of $881 million, according to the audit for that fiscal year. Asante's hospitals are consistently among the most profitable in the state, according to annual filings with the Oregon Health Authority. The three hospitals averaged a 13.6 percent profit margin in 2018, the latest year for which figures are available.
You can reach Ben Botkin at [email protected] or via Twitter @BenBotkin1.