Image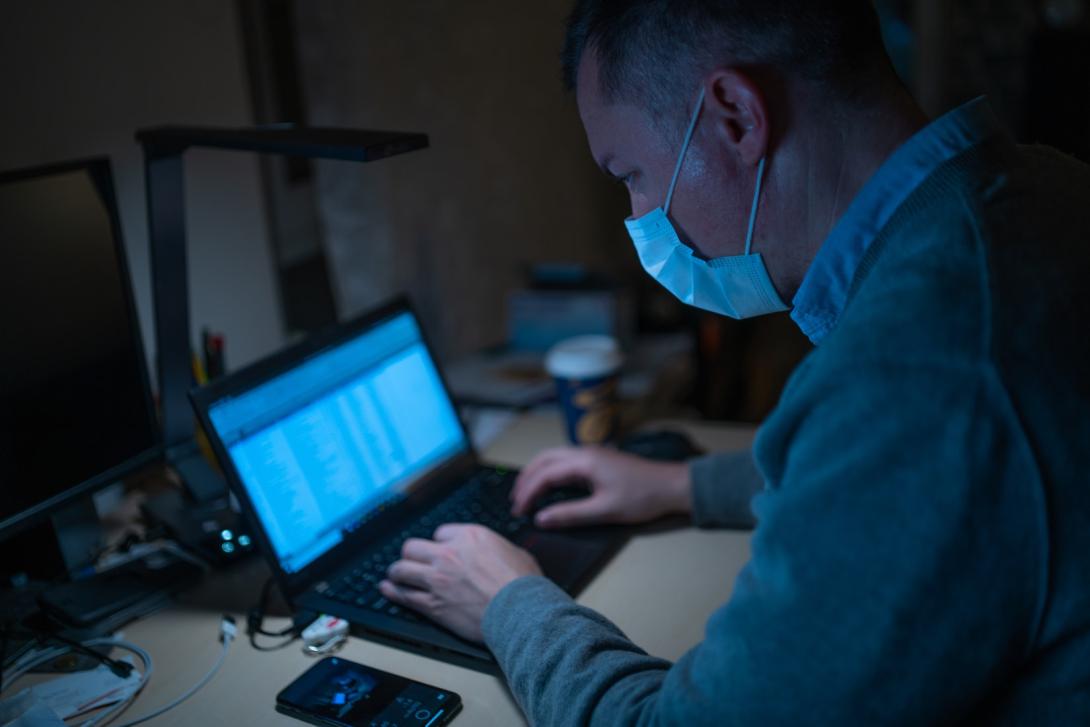 February 21, 2020
Oregon health officials say they are monitoring people who recently returned to the state from China for coronavirus in hopes of preventing an outbreak but they've declined to release details. 
They say that the public is safe -- so far.
The virus, Covid-19, is highly contagious, and federal officials are worried about a pandemic. The virus has spread around Asia, to the Middle East, Europe and North America.
"We're not seeing community spread here in the United States, yet, but it's very possible, even likely, that it may eventually happen," Dr. Nancy Messonnier, director of the Center for Disease Control and Prevention's center on respiratory diseases, said Friday in a conference call with reporters.
The virus has sickened at least 75,000 people in China and killed more than 2,235. It's also spread to 26 countries. In the United States, over 400 people have been tested, and more than 15 tested positive for Covid-19, the CDC said. At least two spouses in the United States were infected by their returning spouse but most of the cases involved people who had traveled to China or were on the MS Westerdam or Diamond Princess cruise ships in Asia.
The first case in the United States was emerged in Washington State. On Jan. 19, a man returning the the U.S. from Wuhan, China, the epicenter of infection, checked himself into a hospital in Everett. He recovered and has been discharged, Washington officials said. Four people with the virus are also in Washington state. They were transferred from California to Providence Sacred Heart Medical Center in Spokane, Washington for treatment. Sacred Heart is one of 10 hospitals in the U.S that the CDC considered equipped to handle patients with highly infectious diseases. 
Washington state officials set up a website to inform the publlic of the latest updates. As of Friday, they were monitoring 794 people and tested 26.
Oregon is also monitoring people from China but state health officials but have not been transparent about the numbers. 
"We're not releasing numbers of what we call persons under monitoring, which is basically anybody who came back from mainland China or from one of those cruise ships," Dr. Paul Cieslak, medical director of the state's infectious disease and vaccination program, told The Lund Report. "The number changes by the hour. We're not trying to keep that up to date."
He also declined to say how many people have been tested.
"We have had some people who showed symptoms, and tests have been sent to the CDC," Cieslak said. "Nothing's been positive."
"The risk of coronavirus in Oregon right now is low to nil," Cieslak added.
Oregon didn't start monitoring for the virus until Feb. 3, two weeks after the Washington state case. 
Cieslak said the CDC is coordinating the country's response by tracking passengers and maintaining quarantine centers. The closest to Oregon is at the Seattle-Tacoma International Airport. It is one of 11 airports where returning passengers from China are landing, being screened and held.
The CDC is letting Oregon know about any potential cases, Cieslak said. The state, in turn, alerts that person's county health department, which is in charge on the ground.
Most of the potential cases have been in the Portland area, Cieslak said. The Multnomah County Health Department declined to say how many people have been tested or are being monitored.
"We are following the state's lead," Dr. Jennifer Vines, lead health officer for Multnomah, Clackamas and Washington counties, told The Lund Report. "I'm respecting their decision at least for now not even to give ballpark figures."
She said the county's communicable disease department is contacting people who've returned from China and asking them to monitor themselves for symptoms and self-quarantine if necessary.
Officials are asking those at low risk -- anyone's who's been in the vicinity of a potentially infected person outside China but not close enough to be at direct risk -- to monitor themselves for symptoms and call the health department if any appear, Vines said. People in the medium-risk category -- who've been to China but outside the affected Hubei Province -- have been asked to monitor themselves and stay at home for 14 days. High-risk people are those who traveled to Hubei Province or were near an infected person.
"No one in Multnomah Country is higher than medium risk," Vines said.
Though Vines declined to release numbers, she indicated that they were small. 
"For the number of people that we're getting, we're basically able to follow up with those people with our regular staffing," Vines said.
The county's communicable disease department is doing the tracking. There are about five people in that department, Vines said, including an epidemiologist and public health nurses.
Though county officials are calling people they are not visiting them at home. They're relying on those people to monitor themselves, including taking their temperature, and then call the county if they develop symptoms. Vines said local providers also have been advised to call the county about any suspected cases. The county and the state then decide whether to have that person tested by taking a throat swab and a swab of the pharynx through the nasal cavity.
The state health department said people are cooperating.
"We need people to follow the public health advice and protect their family members and their neighbors," Cieslak said.
You can reach Lynne Terry at [email protected] or on Twitter @LynnePDX.