Image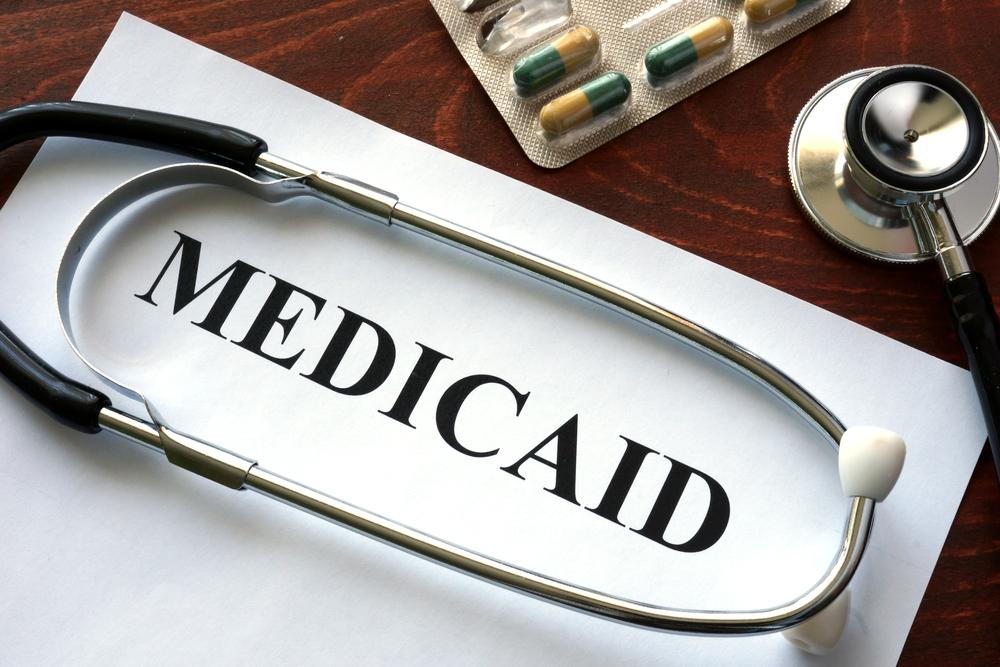 October 7, 2019
In Oregon's three biggest Medicaid markets, insurers and health care providers are having such a hard time coming to terms with each other following the state's recent shakeup of its Medicaid program, that the state has given insurers until Dec.1 to finalize contracts with providers such as doctors, hospitals and clinic groups.
The Oregon Health Authority in the summer introduced competition between Medicaid insurers in the Portland metro area and Lane County and allowed a new insurer to take over the Salem market. But in all three markets, the designated insurers are now having trouble getting providers to sign the contracts needed for the insurers to operate starting January 2020.
In letters to insurers – known as coordinated care organizations – health agency CFO David Baden late last month set a series of deadlines running into the early winter for some insurers to bolster their provider networks. The letters went to, among others, Springfield-based PacificSource Community Solutions, Eugene-based Trillium Community Health Plan and Portland-based Health Share of Oregon, the three big Medicaid insurers at the heart of the state's reshuffle.
In the letters, Baden dinged all three over the condition of their provider networks as of the state's latest assessment, which was made in early August.
All three told The Lund Report they are confident they will meet the state deadlines and have full provider networks in place for 2020.
For example, PacificSource CEO Ken Provencher said: "Our provider network in Lane, Marion and Polk counties continues to significantly grow each week as we move forward with numerous contract negotiations in anticipation of ... 2020." PacificSource is expanding into those three counties in January 2020.
OHA spokeswoman Allyson Hagen said the state believes there is enough time for all CCOs to line up the providers they need. "All CCOs have had since early 2019 to develop their provider panels," Hagen said.
Still, there's no question it's been slow going in markets where, until this summer, it was unclear which insurers would get the state's green light.
For example, in Marion and Polk counties, PacificSource has yet to sign contracts with two major providers: WVP, an association of more than 500 doctors and other health care professionals; and Salem Health, the region's major hospital. In an interview last week, WVP CEO Jan Baldwin said her group has no contract with PacificSource. She declined to elaborate on the status of any talks. Salem Health this week said it is "actively engaged in good-faith negotiations (with PacificSource) and we hope to enter into an agreement soon."
The difficulty in signing up providers reflects an increasingly apparent soft spot in the state's shakeup plan: certain providers simply don't want to sign up with certain insurers. Trillium is facing widespread resistance as it tries to enter the Portland market and sign up providers there. And PacificSource's problem in Marion and Polk counties is due in part to the fact that the state nixed a Salem-based insurer that had been set up by WVP and Salem Health to handle Medicaid in that market, and instead gave the market to outsider PacificSource.
Winter Deadline For Final Contracts
The insurers have until Dec. 1 to get "all contracts … signed with all providers necessary to establish an adequate provider network that complies with all regulatory and contract requirements," Baden wrote to each insurer. If an insurer fails, the state may boot it from handling Medicare, Baden warned.
In much of the rest of the state, where the Oregon Health Authority preserved the status quo, things are running more smoothly. Providers are reupping with whichever long-time Medicaid insurer holds the monopoly for their area.
For Medicaid insurers, solid provider networks are the key to drawing Medicaid members and the money the state provides to fund health care services for them them. For 2020, the state typically will pay about $5,000 per member. That quickly adds up. For example, the state estimates Trillium will be able to snag some 35,000 members in the Portland area. That would be worth more than $170 million a year in revenue for Trillium.
But satisfying state requirements for provider networks isn't easy.
Insurers must "establish and maintain a provider network that ensures members have timely access to high-quality care and allows for appropriate member choice," Hagen said. The specifics are spelled out in federal and state laws and rules.
The state is taking pains to pressure insurers it perceives as lagging.
Trillium, which will keep its existing Lane County market as well as enter the Portland market in 2020, was faulted by Baden because over 30 percent of its contracts with primary and specialty care practices were listed as "pending" rather than complete. Of its contracts with hospitals, 50 percent were "pending," Baden wrote. Plus, only 63.8 percent of its provider network is accepting new patients, he wrote. Those figures were all totals for the combined Portland and Lane markets.
Those numbers are as of early August, however, and Trillium has been working since then to line up more providers, especially in the Portland market.
Trillium Best In "Readiness Review"
Trillium noted that in the state's "readiness review" process - an evaluation of many aspects of each Medicaid insurer's operations - Trillium scored the highest of any CCO in the state, earning passing grades on 89 percent of readiness review elements. The state released the readiness review scores last week.
The state also faulted PacificSource's efforts provider panels in Lane and Marion/Polk.
More than 37 percent of PacificSource's Lane County primary care provider contracts were listed as "pending" rather than signed, the state said. Of its hospital contracts, 26 percent were listed as pending. In Marion/Polk, over 38 percent of PacificSource's primary care and 53 percent of substance use disorder providers were listed as "pending" contracts, rather than completed.
Again, however, those numbers were as of early August.
The pressure the state and the insurers are now under stems from the Oregon Health Authority's move this summer to substantially alter Oregon's $6 billion annual Medicaid program in the three biggest urban areas of the state.
Starting in 2020, for-profit insurer Trillium was admitted to the 310,000-member Portland metro market to compete against existing insurer Health Share. The state's decision astounded many in Portland's medical community, who support Health Share.
Meanwhile, the state rejected a newly created Salem-based Medicaid insurer, Marion Polk Coordinated Care, and instead awarded that 100,000-member territory to PacificSource. The Salem-based insurer has said it is considering suing the state, but has not done so yet.
And the state let PacificSource into the 90,000-member Lane County market, to compete against the established insurer, Trillium.
Trillium Complains To Regulators
The most high-profile problem is in the Portland market, where some hospital systems and large clinics refuse to become providers in Trillium's network. Trillium has complained repeatedly to the state health authority and has forced at least one of those providers – the Providence hospital system – into a state-mandated arbitration process to try to force it to negotiate and become a provider. The status of the arbitration is unclear. Neither side will comment.
But there are bumps along the way in other regions as well. In Lane County, Oregon Medical Group, one of the county's two large clinic and specialty networks, with 11 clinics and hundreds of doctors and physician assistants, has signed a contract to become a PacificSource provider for 2020. But it doesn't want to renew its current contract with Trillium, which ends this year.
In markets with multiple Medicaid insurers – principally the Portland metro area and Lane County – the state's allocation of members is based in part on which insurer has the more complete provider lineup. Come 2020, the state wants to keep Medicaid members with their current primary care and behavioral care providers. So if an insurer hasn't signed up that provider, the chances are the insurer won't get those members.
The state is estimating that PacificSource will take a sizeable bite - 29,000 members - out of what is currently Trillium's exclusive territory in Lane County. That would leave about 61,000 members to Trillium. Meanwhile, the state estimates Trillium will carve a big slice out of Health Share's Portland-area membership: about 35,000 members, leaving Health Share with about 277,000 members.
Those numbers may change, depending on how the insurers beef up their provider panels, and what choices members themselves make over the next few months.
Big Dollars At Stake
For each member it signs up in Lane, PacificSource will receive on average about $5,000 a year, or $145 million for about 29,000 members.
Members still have to pass readiness review, however.
Not a single one of the state's 15 CCOs has yet accomplished that. The closest to passing is Trillium. Health Share is at the bottom of the list, having passed just 58 percent of readiness review elements. PacificSource has passed 75 percent. Most others in the state have passed roughly three quarters or more of the readiness review criteria.
Health Share didn't pass a single one of the eight "critical areas" of readiness review. It fared worst in the categories "availability of service," "coordination and continuity of care," and "subcontractual relationships and delegation."
Health Share spokeswoman Stephanie Vandehey said Health Share is making continued improvements, and the readiness review scores "did not come as a surprise or cause for concern." Health Share members have access to the largest network of care providers in the state, and will continue to have that next year, she said.
Reach Christian Wihtol at [email protected].