Oregon May Ask Voters to End Death Penalty
House Joint Resolution 1 had its first hearing before the Judiciary Committee on Tuesday, but no vote was taken. A repeal requires a ballot vote, and a similar measure was defeated last year in California.
February 27, 2013 — Oregon took its latest step in the long debate over capital punishment, as the House Judiciary Committee heard House Joint Resolution 1 that would change the aggravated murder law to state, "A sentence of death may not be imposed or executed."
A death penalty repeal is a top priority of Rep. Mitch Greenlick, D-Portland, and has the strong support of Gov. John Kitzhaber — who imposed a moratorium on state executions after being the only Oregon governor to actually carry out executions in the past 50 years in his last tenure.
"Oregonians have a fundamental belief in fairness and justice — in swift and certain justice," Gov. John Kitzhaber wrote in his testimony supporting the death penalty's repeal. "But Oregon's death penalty is neither fair nor just; swift nor certain, and it is not applied equally to all."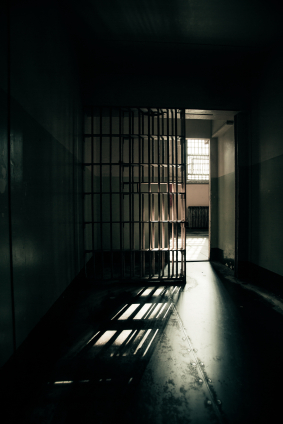 Oregon has only executed two people — both of whom volunteered — since the state reinstated the death penalty by a vote of the people in 1984. Two others have died of natural causes on death row, which houses 37 condemned inmates. Kitzhaber has stayed the execution of one inmate who volunteered to die.
Jeff Ellis of the Oregon Capital Resource Center, which provides legal aid to attorneys representing capital murder defendants, said that the United States has exonerated one innocent person for every 10 people it has executed since the Supreme Court's reinstatement of the death penalty in 1976.
And in 2004, the state of Texas executed an innocent man — Carson Todd Willingham, for the alleged arson fire where his daughters perished. "We know today that it was not an arson, it was an accidental fire that killed his three small children," said Ellis, who worked as an attorney in Texas at the time.
He said the only real difference between the two states is that Texas regularly executes people and Oregon does not.
Opponents argued there is no evidence that the death penalty serves as a deterrent, the punishment falls most heavily on ethnic minorities and poor people, and it costs more money than life in prison at a time when state budgets are already strapped.
Sen. Chip Shields, D-Portland, the lead sponsor in the Senate, said the state spends roughly $3 million a year more than Oregon would if life sentences were the worst punishment. Convicted murderers on death row can have 10 appeals before an execution, and their segregated living arrangements also cost more as they await their sentence.
Six of the eight states with the lowest murder rates have no death penalty, while six of the eight states with the highest murder rates do execute prisoners.
Five states have banned the death penalty in the past six years, and Maryland seems poised to join them. But none of those states needed a direct vote of the people and Proposition 34, which would have repealed the death penalty in neighboring California, was defeated just last year, 53-47.
Oregon has reversed itself several times on the issue, banning it overwhelmingly at the ballot in 1964 only to approve it by a wide margin 20 years later.
Greenlick said he's been in office for six terms and doesn't want to wait any longer for this issue to come up. "Killing people is really bad for their health," Greenlick, the House Health Committee Chairman, told The Lund Report at the start of the session. He said Tuesday that the governor's moratorium had provided an opening to call for a vote.
HJR 1 has 11 supporters, including Republican Rep. Bob Jenson of Pendleton and 10 Democrats.
Judiciary Chairman Rep. Jeff Barker, D-Aloha, closed the hearing after the testimony was taken without comment. Greenlick said earlier that he was getting some pushback on whether the resolution will be passed through the Legislature so that it can be on the ballot in either 2014 or 2016.
Rep. Michael Dembrow, D-Portland, said at the press conference that he thought Oregonians were ready to end the death penalty. He admitted to mixed personal feelings in the 1990s but his students convinced him it was bad policy after he assigned them
"A great majority of them supported the death penalty until they did their research," said Dembrow, an instructor at Portland Community College. "They found it does not bring solace to victims' families. It does not save money. It does not deter crime."
Only one person testified in support of the death penalty, a widow whose husband, an Oregon State Police officer, was blown up and killed while dismantling a bomb at a Wells Fargo in Woodburn in December 2008. His murderers are now on Oregon's death row.
"Their lives would benefit from this repeal," said Terri Hakim, who said she thought the men would be treated like heroes if they were allowed back into the general population for killing cops. A Woodburn police officer was also killed in the bombing.
Frank Thompson, a former superintendent of the Oregon State Penitentiary, testified that death row inmates placed in the general population were no more difficult to control than other convicted murderers and the prison could handle them if given proper resources.
He presided over Oregon's two executions in the 1990s and called the death penalty a failed policy with better alternatives, and said it was too high of demand on prison employees. "Asking decent men and women to participate in a failed public policy by taking human life is morally indefensible," Thompson said.