The pandemic has highlighted the need for better information about the provision of services to disadvantaged populations, advocates say.
Image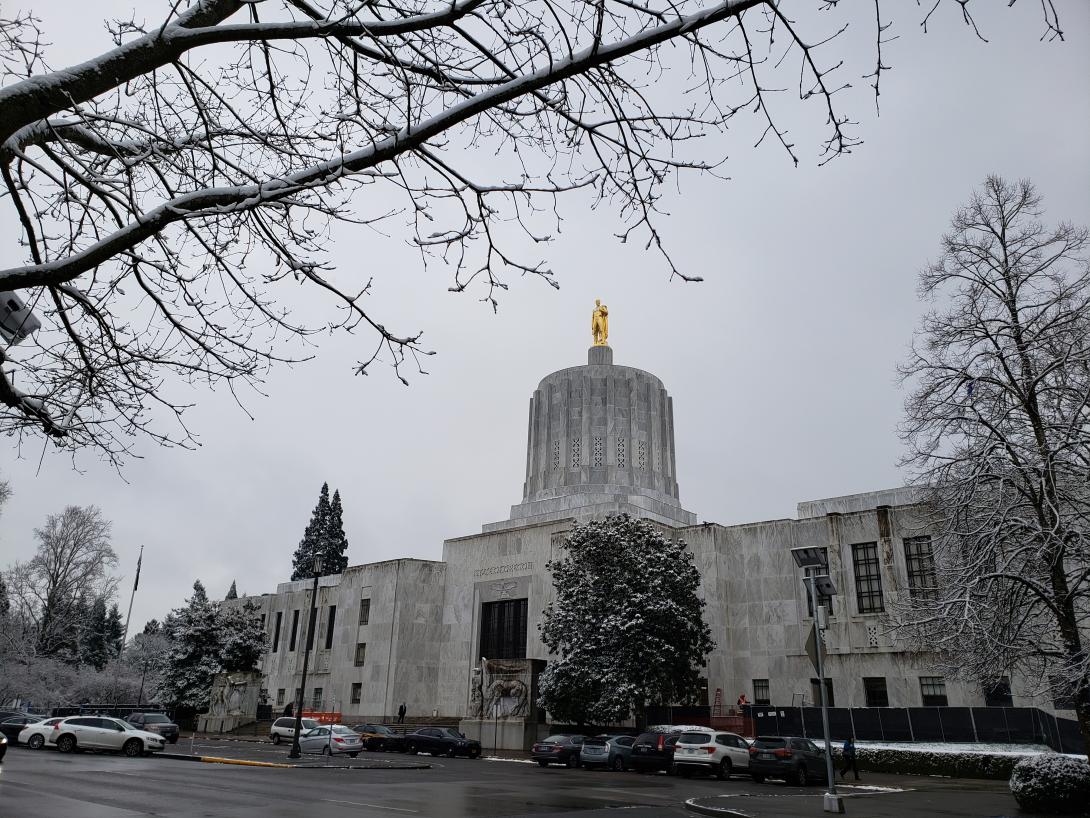 April 9, 2021
Oregon lawmakers are scrutinizing a bill that would require the collection of racial, ethnic and other similar data about patients, a move spurred by the COVID-19 pandemic that laid bare inequities in the health care system. 
House Bill 3159 would require insurers and health care providers to collect data every year on the race, ethnicity, preferred spoken and written languages, disability status, sexual orientation and gender identity of their patients, if the patient is willing to provide it. Individual data would stay confidential from the public, but the Oregon Health Authority would analyze the information in bulk and seek ways to address the health care needs of different demographic groups.
Currently, racial, ethnic, language and other such patient details are collected in patchwork fashion.
The bill would add to Oregon's arsenal of public health tools. It would provide the state with a data trove that public health agencies could mine as they shaped services.
HB 3159 builds on efforts by the state to gather data. In 2013, the Legislature passed a bill directing the health authority and Oregon Department of Human Services to standardize and improve how to gather data on race, ethnicity, spoken and written languages and disability demographics. Last June, during the first special session of 2020, lawmakers passed a bill directing health care providers and hospitals to collect and report data about COVID-19-related test results, hospitalizations and deaths. COVID-19 spread through minority communities at a faster rate than through many other communities, highlighting the need for the state to improve its care for the communities most at risk.
Health care providers support the bill, but want some tweaks to fix concerns and clarify the process. For example, the original bill calls for a fine of up to $1,000 a day for non-compliance when providers don't submit data. Work is now underway on an amendment to lower fines to $200 to $500, depending on the number of offenses rather than the number of days of non-compliance.
Many Health Care Providers Support The Concept
The Oregon Association of Hospitals and Health Care Systems supports the bill, but urged lawmakers to ensure that the health authority has the infrastructure in place to collect the data before the requirement kicks in for providers to report the information.
A wide swath of health care providers value the underlying concept of the bill. 
The House Health Care Committee heard testimony on the bill Thursday without taking action. The next step is to amend the bill and pass it out of committee. The committee will have a work session Tuesday.
Rep. Andrea Salinas, D-Lake Oswego and one of the bill sponsors, said the goal is to collect data and not intrude on patients. Patients could opt out if they wish.
The bill would "provide our public health departments with really useful information so that we can know how to direct investments and resources that we haven't been able to do because we just don't have the right public health information," Salinas said.
In all, 11 lawmakers are sponsoring the bill. Its chief sponsor is Rep. Rob Nosse, D-Portland.
Under the bill, individual data collected would not be a public record. The health authority could only release data if individual identities were removed and the data were aggregated.
Providers Stress Need For Better Data 
Some health providers voiced support for the move.
Virginia Garcia Memorial Health Center, a federally qualified health center network, serves more than 52,000 people in Washington and Yamhill counties, many of them in immigrant communities. Virginia Garcia translates its services into more than 62 languages.
"Our patients experienced dramatically higher COVID-19 positivity rates - often trending three to four times higher than the Oregon average - to barriers in accessing the vaccine," Juan Franco, the center's policy and advocacy officer, said in testimony to lawmakers. "The pandemic magnified the existing disparities for communities of color. Requiring the collection of patient information will allow health care organizations like Virginia Garcia to identify and highlight the factors that perpetuate racial and ethnic health disparities."
The Oregon Association of Hospitals and Health Systems, in a letter to lawmakers, said the bill's aim is good, though it needs to be fixed to ensure flexibility for providers in how they collect and enter the data and language that ensures penalties don't begin until the state's information collection system is in place. 
Akil Patterson, a political organizer with Oregon Nurses Association, said the bill gives specific populations a chance to identify themselves to help improve the lives of community members. The labor union represents about 15,000 nurses and nurse practitioners statewide. The bill doesn't force people to answer, but gives them the choice to decide if they want to participate and share their data, Patterson said. 
CareOregon also testified in support of the bill. CareOregon manages health plan services for three coordinated care organizations: Jackson Care Connect, Health Share of Oregon and Columbia Pacific CCO.  
"As with all health information technology and data endeavors, the importance of thoughtful, collaborative implementation planning with stakeholders cannot be understated," Jeremiah Rigsby, chief of staff for CareOregon, said in submitted testimony to lawmakers. "While we fully appreciate the urgency of this important work, we want to make sure to be deliberate and improve upon the health system's equity data collection efforts to date."
Amendment In the Works 
Lawmakers are scrambling to get bills through committees before an April 13 legislative deadline. By then, bills need to move out of committee or they die. 
In the days leading up to that deadline, committees make a major push to fix and pass bills and send them to the House or Senate for a floor vote.
On Thursday, the bill wasn't ready. Rep. Cedric Hayden, R-Roseburg, asked how the $1,000 fine per day would work if a provider had a 14-day delay because an electronic record didn't transmit properly. 
In response, Belle Shepherd, an Oregon Health Authority senior policy advisor, said work is underway on an amendment to fix that and drop fines to up to $200 for the first offense and up to $500 for the third offense. 
That amendment wasn't posted on the Legislature's website yet for the public or lawmakers, a point that Rep. Christine Drazan, R-Canby, hammered home.
"We're talking about amendments I haven't seen," Drazan said, adding that a public hearing shouldn't reference bill language that's not posted yet.
Committee chair Rep. Rachel Prusak, D-Tualatin/West Linn, said an amendment will be posted soon, noting that legislative counsel staff are overworked amid the push to finish amendments and bills.
You can reach Ben Botkin at [email protected] or via Twitter @BenBotkin1.