CCO Oregon forum considers how Medicaid program will be changed in coming years, amid increased focus on equity and housing.
Image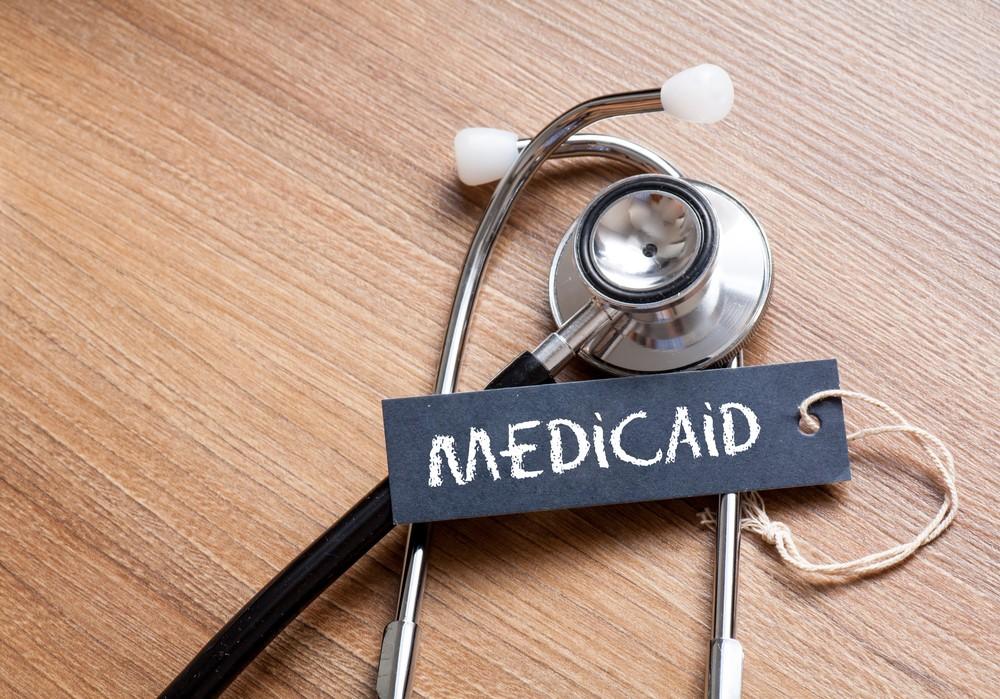 October 4, 2021
Oregon health care stands at a crossroads. 
COVID-19 has laid bare inequities and shortcomings in Oregon's health care and behavioral health systems, including a workforce crisis and public health problems that hit marginalized communities harder than others.
Meanwhile, Oregon Health Authority officials are in the midst of preparing the state's next five-year Medicaid program, which they will send to federal officials for approval early next year. They want to give coordinated care organizations — which insure Medicaid members — more flexibility to cover services for patients that aid their overall health, like housing assistance. That plan will be the basis of the state's contracts with CCOs,  which will be reached by January 2023.
On the legislative front,  state lawmakers will have a short, 35-day session on the horizon that starts in February 2022. They'll tackle health care and other issues.
Speakers at CCO Oregon's annual conference on Monday, including legislators and health authority leaders, gave attendees an overview of Oregon health policy and what's ahead. The live event unfolded virtually for the second year in a row, a reminder that the pandemic is now more than 18 months long. CCO Oregon represents coordinated care organizations and other health industry groups. Its conference is widely recognized within the state's health care industry. 
Lawmakers spoke on a panel about the upcoming 2022 session. 
Sen. Deb Patterson, chair of the Senate Health Care Committee, said the state needs to look for ways to make sure money goes for direct services, such as mental health.
"We're not supporting our health care providers," Patterson, D-Salem, said. "We're spending a whole lot of money on overhead."
That includes tasks like coding and billing, Patterson said.
"We just have to invest more wisely in our health care system," Patterson said. "Patients have been squeezed forever. What we're seeing now is providers getting squeezed."
Rep. Rachel Prusak, D-Tualatin/West Linn and a nurse practitioner, is chair of the House Health Care Committee. Prusak said hopes that Oregonians can "start to move toward vaccine confidence" and away from hesitancy. 
Currently, Oregon health care workers must either get a COVID-19 vaccination or have their employer issue a religious or medical exemption by Oct. 18. Prusak said she doesn't frame that issue as a matter of health care workers losing their jobs. 
Instead, Prusak said, it's "about how we protect patients, how we protect our community and how we put their safety at the center."
Higher Pay Needed
Rep. Tawna Sanchez, D-Portland and chair of the House Behavioral Health Committee, said the low pay for the behavioral health workforce needs attention. In the last session, lawmakers passed House Bill 2949, which is intended to bolster the behavioral health workforce with incentives and scholarships to encourage more people to enter the field.
At the same time, non-licensed workers in the field aren't making enough, Sanchez said.
These workers are "just helping people make it through the day, and they're not making enough money to have a place to live," Sanchez said.
Sen. Kate Lieber, D-Beaverton, said the pandemic took its toll on the human services system.
"The pandemic accelerated a problem we thought we might have a few years to fix," said Lieber, who is co-chair of the Joint Ways and Means Comittee's Subcommittee on Human Services.Lieber said the state has made some "historic investments that are going to take some time." Those include reforms from Ballot Measure 110, which creates addiction treatment centers and decriminalizes low-level drug possession offenses.
But the state still needs to develop "off ramps" so people get treatment before they end up arrested or in jail, Lieber said.
"It's an enormous burden on the system and it's a humanitarian issue," Lieber said.
Sen. James Manning Jr. said Measure 110 still needs clearly defined outcomes that people can understand. Manning, a Democratic lawmaker, represents a Democrat, represents Senate District 7, which includes north Eugene, west Eugene, Santa Clara and Junction City. 
Manning said the state's task force on universal health care will continue its work next year on a plan for insurance coverage for all. Along with Sen. Michael Dembrow, D-Portland, Manning championed Senate Bill 770, which passed in 2019 and created the task force.
Rep. Wlnsvey Campos, D-Aloha and vice chair of the House Committee on Housing, said it's going to be important for the state government to invest in and collaborate with CCOs.
Health equity and social determinants of health need to stay front and center, Campos said, adding that it's important to look out for marginalized communities that face barriers to accessing resources like housing.
"We've known for a while that we have a housing crisis here in Oregon," Campos said, adding that the state needs to help people who are on the brink of becoming unhoused.
Rep. Ron Noble, R-McMinnville, said Oregon's spending  on behavioral health in the last session was "fantastic, but we can't be done."
The normal pattern is usually law enforcement and other first responders make the initial contact with the person facing a mental health crisis, and only after a crisis has emerged.
"I think what we have is a failed system," Noble said.
For Rep. Dan Rayfield, D-Corvallis, the 2022 short session will be a continuation of the work this year. Lawmakers tackled big issues like the behavioral heal crisis and racial justice that are "not just a one-time, one session issue," said Rayfield, co-chair of the Joint Committee on Ways and Means.
Rep. Lily Morgan, R-Grants Pass, said rural challenges are key in her district, including housing, transportation and wifi access for public school students.
Noble said the pandemic gives Oregon a "unique opportunity" to revamp its system.
"If we pay attention, we can provide a state that  is more liveable and more resilient," he said.
Medicaid Waiver Work
In a taped message, Gov. Kate Brown thanked health care providers for their work during the pandemic. She said the state's five-year Medicaid proposal, called a waiver, will seek more flexibility for CCOs to offer services that address the social determinants of health but may not be medically necessary. The governor said efforts to address health inequities and social determinants of health will require collaboration.
"These efforts won't be successful without strong new partnerships with community-based organizations and our CCOs," Brown said.
Oregon Health Authority Director Patrick Allen said Oregon's Medicaid waiver application will go to the federal Centers for Medicare and Medicaid Services in February 2022. Oregon's current five-year Medicaid plan expires in June 2022. The goal is to get new CCO contracts in place in January 2023, Allen said. 
The waiver will focus on areas such as stabilizing transitions for people, including those exiting prison. The application will also seek to provide a two-year continuous enrollment in Medicaid for everyone age 6 and older and continuous enrollment for children up to age 5. That's so people aren't shifted in and out of the system, Allen said.
Industry leaders also spoke. 
Becky Hultberg, president and CEO of Oregon Association of Hospitals and Health Systems, said the industry faces a workforce crisis, some of it due to pent-up demand as people seek medical care after deferring treatment during the pandemic. 
"We're going to have to dig out," Hultberg said, calling the challenge "unlike any in our generation."
You can reach Ben Botkin at [email protected] or via Twitter @BenBotkin1.