About 50 people have been sickened in Oregon among more than 200 cases nationwide, according to the Centers for Disease Control and Prevention.
Image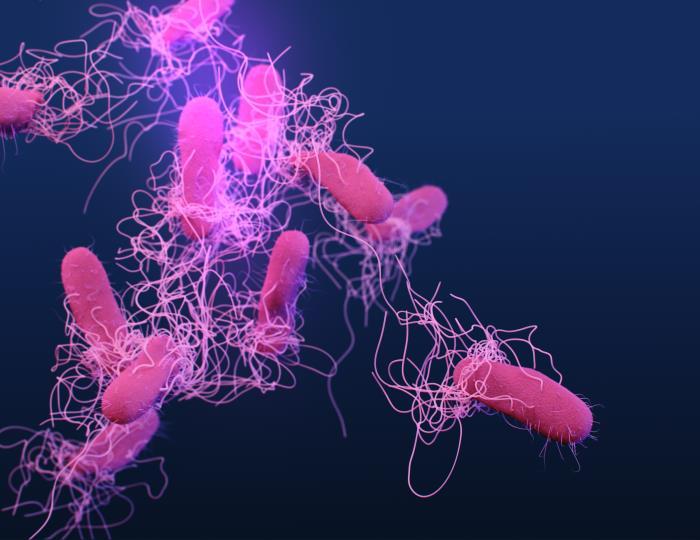 July 27, 2020
State and national health officials are tracking a nationwide salmonella outbreak that has hit Oregon hard with 51 cases.
The Centers for Disease Control and Prevention has identified 212 cases in 23 states nationwide, including Utah, which has 40 cases. The next biggest toll is in Michigan with 15 cases. At least 31 people have been hospitalized. 
Epidemiologists have yet to idenify the source of the outbreak. The Oregon Public Health Division declined to respond to questions about the outbreak, saying it was an active investigation. 
The first cases emerged on June 19, with the latest cases were identified last week. It's not clear where the outbreak originated. In Oregon, Josephine County officials are investigating a salmonella outbreak that's been traced to a restaurant in Grants Pass: Si Casa Flores at 202 N.E. Beacon Drive. The first cases in that outbreak date to June 25, with two people hospitalized. According to the press release, state and local health offiicials have collected 17 samples of food for testing.
They asked that anyone who ate at the restaurant or at the company's two other sites in Grants Pass --  Si Casa Express at 401 N.W. F St., and Xpress Trailer at 502 Union Ave. -- between June 25 through July 7 to fill out an online survey to help them in the investigation.
In tracking the source of an outbreak, epidemiologists question people who've been sickened about what they ate and then try to narrow that down to ingredients everyone had in common. Salmonella is associated with a range of food, including beef, chicken, eggs, fruits, pork, sprouts and vegetables. It's killed by thorough cooking. Chicken is a common culprit, which is why food safety specialists warn consumers to be vigilant when handling raw poultry in their kitchens to ensure that juices don't contaminate other food and that bacteria aren't splashed around a sink or get onto utensils.
No one has died in the outbreak. Typical symptoms of salmonella poisoning include diarrhea, fever, and stomach cramps anywhere from six hours to six days after consumption. The illness usually only lasts a week at the most and people don't usually require treatment though the bacteria can spread to the bloodsteam and infect parts of the body. Children younger than 5 years old and those 65 and over are the most vulnerable to severe illness.
You can reach Lynne Terry at [email protected] or on Twitter at @LynnePDX.