Image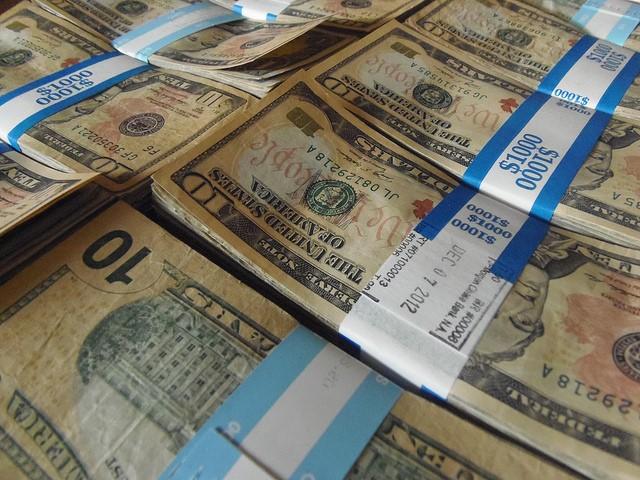 June 28, 2019
Last year was financially stellar for top executives at Oregon's major health insurance providers. Most received major compensation increases from their bosses, mostly in the form of increased bonuses.
For example, Michael Cotton, CEO of Providence Health Plans, saw his total pay leap 31 percent, to $1.1 million, company financial filings show, nearly a third of that as bonuses. The nonprofit, which covers Oregon, is based in Renton, Washington.
Mark Ganz, CEO of Portland-based nonprofit Cambia, a regional health insurer that includes Regence BlueCross BlueShield of Oregon, got a 25 percent pay bump, to $4.2 million, filings show.
Ken Provencher, CEO of Springfield-based nonprofit PacificSource, saw his total compensation rise 18 percent, to nearly $875,000 in 2018.
Insurance companies make the filings each spring via the National Association of Insurance Commissioners, which regulates the industry nationwide and sets disclosure requirements to encourage transparency.
But, despite those requirements, it can still be difficult to find out just how much top executives are paid. That's because most insurance companies have numerous subsidiaries, and rather than reporting on one disclosure document the total compensation of top executives, they typically divide the total compensation among the filings of various subsidiaries. So, determining the total compensation requires identifying the subsidiaries and tallying up the numbers.
As an example, PacificSource reports that Provencher in 2018 was paid $524,300 for his work for PacificSource Health Plans, which is PacificSource's commercial arm; and $168,400 for working for PacificSource Community Health Plans, PacificSource's Medicare arm. PacificSource also voluntarily disclosed to The Lund Report that Provencher was paid $194,977 for working for PacificSource's Medicaid arms. PacificSource operates two coordinated care organizations in Oregon to run Medicaid plans. PacificSource said it wasn't required to disclose Provencher's Medicaid-related pay in regulatory filings because it didn't meet financial thresholds.
PacificSource said it reports the numbers in this fragmented way because that's how the company's separate business units record them. 
Cambia/Regence reported Ganz's total compensation in bits and pieces on filings with five different states. In response to an inquiry from The Lund Report, Cambia/Regence voluntarily tallied up and disclosed the total compensation numbers for Ganz and its other top executives.
Providence reported Cotton's total compensation piecemeal on two different disclosure forms, one for Providence Health Plan, which is Providence's commercial health insurance line, and another for Providence Health Assurance, a Medicare/Medicaid provider.
Regardless how money was reported, the bottom line is that 2018 was a bumper year for Oregon health insurance executives. The big health insurers operating in Oregon, most of them nonprofits, typically gave their executives salary boosts as well as big bonus increases.
The big compensation increases came as health care costs - and health insurance costs - continue to their long upward surge in Oregon and nationwide.
The cost increases stem from several factors. These include an aging population demanding ever more health services, from inpatient hospital care to treatment for persistent chronic illnesses such as diabetes, high blood pressure and depression. Plus, costly emergency room visits keep rising. The expansion of Medicaid under the Affordable Care Act is also seen as driving demand for health services that pushes up prices.
PacificSource's Provencher received a 4 percent salary raise, and the rest of his boost came as a bonus for meeting "performance measures," the company said.
On the matter of bonuses, Cambia/Regence said in a statement, "To better serve members, all employee compensation is strategically structured based on performance metrics such as member satisfaction and financial stability. A significant portion of executive compensation is tied to these metrics year-over-year. Our recent performance shows that Regence is delivering improvements that provide a better, simpler and more affordable experience for our members."
Here's a rundown of how executives fared:
California-based Kaiser Permanente, the region's biggest health insurer and a major health care provider, operating in eight states and the District of Columbia, pays by far the most.
Its CEO, Bernard Tyson, received a 47 percent pay bump in 2018, taking his pay to $15.7 million, of which $9 million was a bonus, up from 2017's bonus of $8 million. Gregory Adams, executive vice president, got a 200-plus percent pay bump, taking his pay to over $9 million. Kaiser is an $80-billion mix of nonprofit and for-profit ventures.
Cambia/Regence, with its multi-state operations, is next in Oregon's health-insurance executive pay rankings. In addition to Ganz there is Vincent Price, the chief financial officer, with $2.3 million in 2018 compensation, up 37 percent from the year before; and Jared Short, Cambia chief operating officer, at $2.2 million, up 25 percent from 2017. Angela Dowling, president of Regence BlueCross BlueShield of Oregon, saw a modest pay bump of 3 percent, to $638,412.
Next comes Providence, a multi-state insurer and care provider. In addition to Cotton's compensation, Providence's health insurance operations gave its chief medical officer, Robert Gluckman, an 11 percent bump, to $755,384. The principal financial officer, Michael White, was paid $654,774, a 26 percent boost from 2017.
At Portland-based for-profit Moda, which operates a health insurance arm and a dental arm, CEO Robert Gootee's pay jumped to $728,734, up 39 percent from the previous year. Nearly a third of that was a bonus. Chief Financial Officer David Evans' pay jumped 41 percent, to $456,615.
PacificSource also handed out raises. Chief Financial Officer Peter Davidson received $548,423, up 4 percent from 2017. Oregon Regional Director Dan Stevens' pay went up 20 percent, to $492,797.
Health Net Health Plans of Oregon, a health insurance arm of Missouri-based for-profit Centene Corp. paid its CEO, Chris Ellertson, $486,171 in 2018, up 8 percent from 2017, according to Health Net's filing.
However, Ellertson likely was paid additional amounts by Centene for his work for other arms of the company, including as CEO of Trillium, the Eugene-based provider of Medicaid and Medicare insurance in the Lane County area. In a filing with the Oregon Health Authority, which oversees Medicaid, Centene reported that Ellertson's total pay from all Centene-related sources in 2017 was $601,589.
Trillium/Health Net did not respond to a request from The Lund Report for Ellertson's total 2018 compensation.
You can reach Christian Wihtol at [email protected].