Health care workers across Oregon are pleading for help boosting the state's supply of personal protective equipment to help them fight the coronavirus pandemic.
Image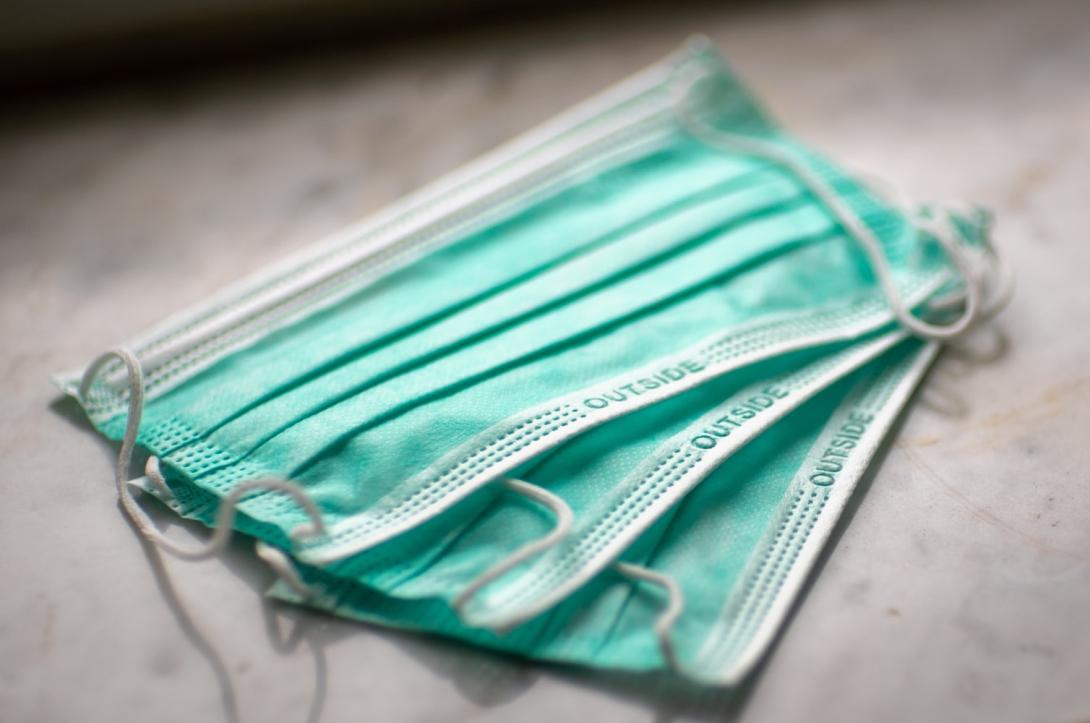 March 30, 2020
The Lund Report is offering this coverage for free to better inform the public at this difficult time. But we need your support to help us stretch our resources. Please sign up for a tax-deductible premium subscription or consider making a donation. That is also tax deductible because we're a 501(c)(3) organization.
Health care workers across Oregon are pleading for help boosting the state's supply of personal protective equipment to help them fight the  coronavirus pandemic. 
Stories from the front lines show Oregon's health care system is already strained, with staff becoming  desperate. Emergency room staff are using single-use masks for entire 12-hour shifts. Home care workers are showing up for work without any protective equipment. 
State officials are pushing for more supplies from the federal government while scrambling for alternative  ways to boost Oregon's supply of masks, gloves and gowns to protect workers treating COVID-19 patients. 
During a news conference on Monday, workers represented by the Service Employees Local 503, Gov. Kate Brown and two members of the Oregon's congressional delegation voiced  deep concerns about Oregon's lack of equipment and said the state needs more action from the Trump administration. They want the federal government to more broadly manufacture personal protective equipment, quickly access the national stockpile and provide specifications so Oregon can manufacture its own supplies. 
"It's absolutely unacceptable that health care and home care workers lack the necessary resources to protect themselves and their patients," Brown said. 
Sixteen people in Oregon have died from COVID-19, and the state has 606 positive cases, according to Oregon Health Authority figures released Monday. Nationwide, there are nearly 3,000 deaths and 160,000 confirmed cases, according to the Johns Hopkins University tracker. https://gisanddata.maps.arcgis.com/apps/opsdashboard/index.html#/bda7594740fd40299423467b48e9ecf6
"We need the federal government to step up," Brown said, adding that the "outrageous lack of action will result in lost lives."
Front-line workers also voiced concerns. 
Alicia Holihan, an emergency department technician at Sacred Heart Medical Center at RiverBend in Springfield, said she's limited to one surgical mask per 12-hour shift. 
"We don't know what each day holds for us," she said. 
Casey Parr, a respiratory therapist at Oregon Health & Science University, said workers believe it's only a matter of time before someone gets the virus.
"We already feel like we're running out of time," Parr said. "We need your help."
Sarah Laslett, executive director of Oregon Nurses Association, said, "The stories that we are hearing from nurses are absolutely appalling."
She said she's heard of emergency room nurses wearing swim goggles for protection. 
Dirty masks are stowed and reused again. Some nurses are wearing the same N95 masks for three weeks straight.  Several nurses have already gotten sick, she said. 
"The storm is coming," Laslett said. "We need to act now."
The workers need help before and after they get sick, including paid sick time  and job protections for nurses who go under quarantine.
Meanwhile, executives said they are looking outside normal supply chains. When they do find gear, they can end up  competing with the federal government or are asked to pay deposits with no guarantee of when -- or if -- equipment will arrive at hospitals and nursing homes. 
Rick Miller, chief executive officer of Avamere, which runs about three dozen nursing and long-term care facilities in Oregon, said suppliers are asking for deposits of 50 to 100%
 of the order's costs before delivery. Prices have skyrocketed, and concerned employees are using bandanas for masks. 
"They're worried for their own safety," he said. 
Dr. Danny Jacobs, president of OHSU, said the current supply chains are not sufficient to meet the demands and unchecked shortages "will have life or death consequences."
"Our workforce needs more, and I think the people of Oregon deserve better," Jacobs said.
U.S. Rep. Suzanne Bonamici, D-Ore., said more work is needed to break down the barriers that keep personal protective equipment from reaching workers. 
Sen. Jeff Merkley, D-Ore., said President Donald Trump should use the Defense Production Act to produce personal protective equipment. The federal law gives the U.S. authority to use private manufacturing resources for production. 
Congress on Friday approved the Coronavirus Aid, Relief and Economic Security Act, which President Trump signed into law the same day. It includes $16 billion to the national stockpile for medical supplies and protective equipment and another $4.3 billion to help federal, state and local health agencies with personal protective equipment, tests, and other costs of responding to coronavirus.
"Having the money is fine, but you can't buy what doesn't exist, and that is where the production side has been enormously challenging," Merkley said. 
Brown said the patents for N95 masks appear to be protected so they cannot be manufactured more broadly and three companies have the patents -- Dupont, 3M and Honeywell. 
"Someone is choosing to protect these patents," she said. 
Brown expressed frustration that more action has not happened to make the protective masks more widely produced. 
"For whatever reason, the president is not making that call," Brown said. 
Oregon officials are working with local manufacturers to produce personal protective equipment, including Nike.  
However, even going that route has its challenges because currently the state has no Food and Drug Administration-approved specifications for manufacturing equipment. 
You can reach Ben Botkin at [email protected] or via Twitter @BenBotkin1.