State officials will send in Oregon's application for its five-year Medicaid waiver to federal officials in early 2022.
Image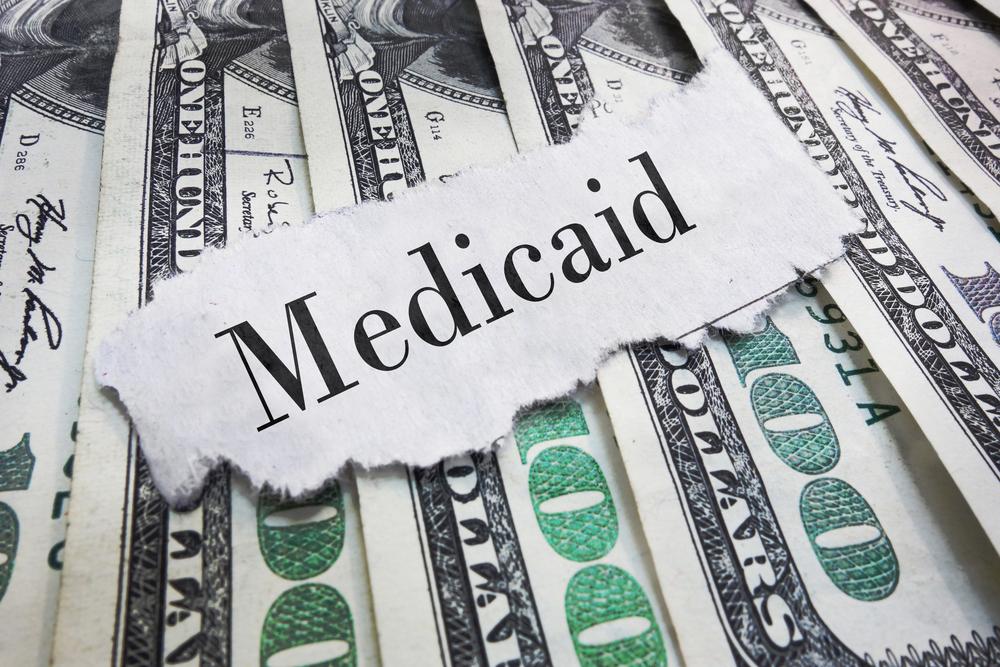 September 21, 2021
Oregon Health Authority officials plan to ask the federal government for millions in funding that will allow communities to determine their unique needs and priorities related to health equity, as part of their next Medicaid application. 
Potential areas of investment include workforce needs, green spaces or programs to help people obtain housing, but could vary after community input.
The Medicaid application, called a waiver, reflects the authority's overall goal to make health care equitable for all Oregonians by 2030. As part of that focus, the state wants to address social determinants that can influence a person's overall health, such as their access to housing, food and social programs.
To accomplish those goals, Oregon hopes the federal government will recognize the state's efforts to rein-in growth of its health care costs. Oregon officials will ask federal Centers for Medicare & Medicaid Services to calculate the federal government's estimated savings due to Oregon's 2019 law that caps the per capita growth of health care at 3.4% annually. 
At this point, it's unclear how much money that may generate for Oregon. State and federal officials would need to negotiate those terms. However, Oregon officials project $16 billion in state, federal and private savings during the next six years due to the state's Sustainable Health Care Cost Growth Target Program, which started due to the passage of Senate Bill 889 in 2019.
"Oregon plans to ask the federal government to share those savings back with us so that the state can invest it into communities affected by health inequities," the concept paper says, though the potential negotiated amount is unknown.
Lori Coyner, the authority's senior Medicaid policy advisor, said: "We plan to ask for shared savings from the federal government to further invest in addressing health equity, but the exact amount has not been determined. We anticipate a significant ask, but it would not run into the billions of dollars."
That's a key piece of the concepts behind Oregon's Medicaid waiver application, which is essentially a five-year plan. The waiver application process lets states seek flexibility from the federal government for how they tailor Medicaid. To succeed, Oregon's waiver application must  win approval from the Centers for Medicare & Medicaid Services before its current waiver expires on June 30, 2022.
The waiver system establishes health care policy for the more than 30% of Oregonians who are covered by Medicaid, or about 1.4 million people. Oregon's past Medicaid waiver applications have led to substantial changes. In 2012, Oregon's waiver allowed the state to set up coordinated care organizations.
Oregon Health Authority officials plan to send the application to federal officials in early 2022. That's a little later than the state's earlier target of December. But it's still enough time for state and federal officials to negotiate the details. 
In early November, the state will release its final concept papers and accept more public input. The authority released draft concepts earlier this year.
The state will release a more detailed draft application in December and accept feedback for a 30-day comment period before sending the document to the federal government.
"While this new timeline is slightly delayed from our original ambitious plan, it reflects the reality of incorporating the important feedback we've received so far, as well as our commitment to ensuring non-waiver feedback is routed to right programs for consideration," Jeremy Vandehey, Health Policy and Analytics director, and Coyner, the senior Medicaid policy advisor, wrote in an email about the timeline. 
Coordinated care organizations, which contract with Oregon as Medicaid insurers, are part of the plan.  Through House Bill 3353, which Oregon lawmakers passed during the 2021 legislative session, CCOs would be required to spend more money on equity-related health measures that may not necessarily be direct health care a patient receives in a clinic or hospital. Specifically, CCOs would spend 3% of their global budgets on equity-related items. CCOs currently have flexibility to spend on those items through health-related services, but they spend significantly less than 3%.
"The goal is to give CCOs the ability to continue meeting members' needs around social determinants of health," Coyner said in an interview, adding that community voice and input would be key. 
That means there would be a lead entity from the community and a strong community input in the process, Coyner said.
 "Those could be things like building green space for folks to have access to outdoors," Coyner said. "It could be developing clinics or some kind of social programs that happen right in the community."
There are limits to the funding, however. While housing support programs could be one option, the health authority will not build new housing complexes. 
If more funding comes Oregon's way through the waiver, it will be awhile before Oregon communities will see it. Most likely, that wouldn't happen until at least 2023. 
It could also require changes to CCO contracts, a separate process that would spell out the funding process.
Other preliminary concepts in the waiver application include increasing the number of Oregonians with health insurance, which is currently about 94% and boosting access to care. 
You can reach Ben Botkin at [email protected] or via Twitter @BenBotkin1.