Policymakers and advocates say that the state needs to attract more minorities to the health care industry to rectify an imbalance.
Image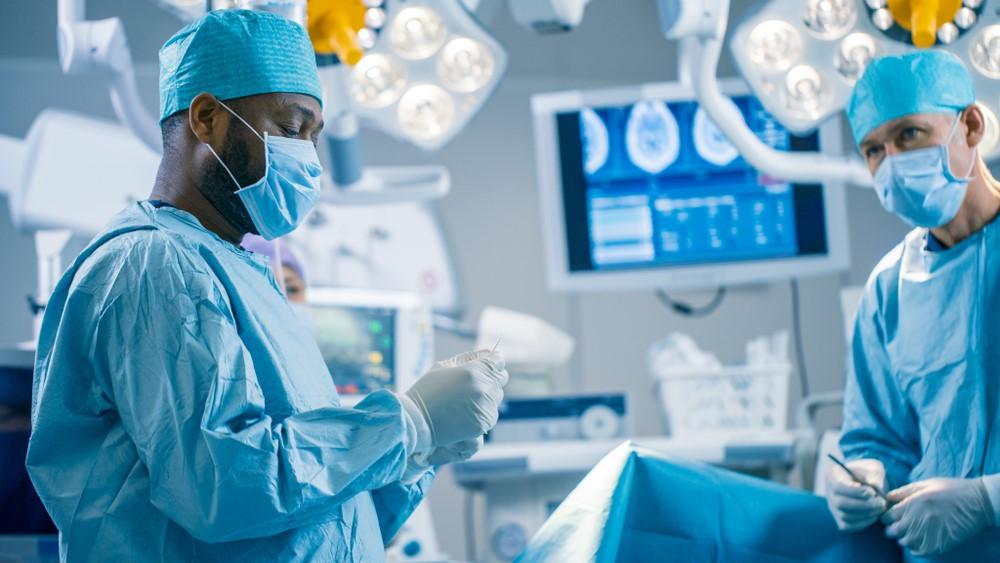 November 2, 2020
Black Oregonians and other minorities who serve as physicians and other roles on the front lines of health care are in short supply, sparking a push among advocates and policymakers to look for ways to eradicate health inequities. 
They would like to see the health care industry in Oregon do a better job of recruiting minorities  to help address systemic racism in the profession. 
"My call to action in this area is that we really consider -- we really push -- on our education system to encourage students to pursue health professions," Rep. Janelle Bynum, D-Clackamas, said at a recent conference. Bynum said it's crucial for students to have access to funding to help them achieve their educational goals. 
In Oregon, 1.3% of physicians and 1.5% of nurse practitioners are Black, according to a 2019 Oregon Health Authority report. The state's overall Black population is 1.8%. 
Some specialties  have even wider disparities. For example, 0.5% of chiropractic physicians and 0.6% of podiatrists are Black.  
Bynum said she's heard from providers who faced prejudice from patients, another source of concern.
"They've had patients deny them," Bynum said. "They didn't want to be treated by an Asian person or they didn't want to be treated by a Black person."
Bynum, who spoke Friday at the annual  "We Can Do Better conference," said she's familiar with disparities in her work as a lawmaker. She said her district, which stretches from East Portland to Happy Valley, offers a "really interesting insight into what can happen when you have privilege and what happens when you get the leftovers."
The conference organized by "We Can Do Better," which advocates for better health care for all, focused in part on health disparities. The 11th annual event, which was virtual this year, drew nearly 200 people. 
Another speaker was Leslie Gregory, founder and director of Right To Health, a Portland nonprofit. Right To Health wants policymakers to declare racism a public health crisis to eliminate racial disparities in health care. 
Gregory noted that COVID-19  has drawn attention, garnered funding and spurred action. Racism has not, Gregory said. 
"That's another hit to our collective consciousness," Gregory said.
The Oregon Health Authority and Gov. Kate Brown have made addressing racism and disparities in the health care system a top priority since the pandemic started in March. 
A member of the Black, Indigenous and People of Color Caucus in the Legislature, Bynum said the caucus is looking forward to bringing a platform in the 2021 session that focuses on inequities. Bynum also shared a draft list of priorities, adding it won't be finalized until after the election and all incoming lawmakers have a chance to weigh in. 
For health care, a key priority for the caucus is expanded access to mental health and telehealth services and an acknowledgement that racism is a public health crisis. Other priorities include more police accountability measures, economic help for individuals and small businesses reeling from COVID-19 and expanded options for home ownership.
Early in the pandemic, Bynum raised concerns about the welfare of people of color. For example, Bynum has pushed for counselors and therapists to become eligible for a license after they work directly with patients for 1,200 hours as an intern. Oregon has a 2,400-hour requirement -- double the one in Washington state. 
Bynum said policymakers knew early on in the pandemic that mental health would be a challenge, especially for the Black community.
COVID-19 has disproportionately hit people of color. In Oregon, 3.2% of people with the virus are Black, according to Oregon Health Authority data. Nearly 37% of cases involve Hispanic people.  
You can reach Ben Botkin at [email protected] or via Twitter @BenBotkin1.