December 18, 2012 -- The Oregon Health Authority wants to give financial bonuses to the new coordinated care organizations if they can show good healthcare access as well as emphasize preventive practices such as mental health screening and good maternal healthcare.
December 18, 2012
December 18, 2012 -- The Oregon Health Authority wants to give financial bonuses to the new coordinated care organizations if they can show good healthcare access as well as emphasize preventive practices such as mental health screening and good maternal healthcare.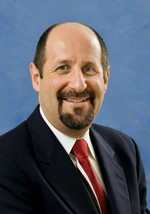 But when the Metrics and Scoring Committee dug into the current statistics, it found paltry rates well below national standards. Only about a quarter of children were shown getting annual check-ups and just 30 percent of pregnant women were recorded visiting the doctor during their first trimester.
"It's shocking, shocking when you look at that number — but we have a problem with data collection," said Dr. Bob Dannenhoffer, a Roseburg pediatrician who chairs the committee. "We think the data is much higher. … There are some people who start late, but it's very uncommon for people who have no prenatal care."
"The problem has to do with how people bill," said OHA consultant Carole Romm. "If they're able to bill for the whole pregnancy, they don't have those discrete data."
As part of Oregon's experiment with CCOs, the state received a $1.9 billion increase in Medicaid funding over five years. Dannenhoffer said much of the new money will be given as incentive bonuses to CCOs that show improvement in selected areas, and is above and beyond their regular budget.
"Metrics are one of those mechanisms that we could use to see how we are doing giving better care and lowering costs," Romm said, noting the two primary goals of Oregon's transformation into a CCO delivery model.
But the first year may become an experiment. Until providers change how they record their data, the state won't know how far they are from performance targets, which are set to make Oregon a leader in bringing down costs while improving care for Medicaid patients.
The nine members of the committee set 17 metrics, which include depression and substance abuse screening as well as ensuring diabetes patients maintain proper blood pressure, cholesterol and blood sugar levels.
"They'll have a financial incentive to be held to those," said OHA Director Dr. Bruce Goldberg at the Oregon Health Policy Board meeting.
Five of the targets focus on care for mothers and children. Oregon hopes to get prenatal care to 89 percent of pregnant women on the Oregon Health Plan within the first trimester, which would put the state in the top 25 percent nationally.
Dannenhoffer said the transfer of HIV from mother to child is drastically reduced if women receive proper treatment. New mothers are also advised of proper nutrition and reminded of the dangers of smoking or using drugs or alcohol while pregnant.
The metrics remain provisional and require federal approval from the Centers for Medicare & Medicaid Services.
Some of the performance targets for CCOs include ensuring 61 percent of older adults have colorectal screenings and that 60 percent of hypertensive patients register a blood pressure reading of 140/90.
The OHA drew the incentives from national quality Medicaid measures and the children's health insurance program. Improvement targets were based on the experiences of a Minnesota program similar to Oregon's CCOs. The state grades the incentives on a curve so organizations that start further away from the goals can still get a carrot for improvement.
"We want to reward everybody," said Bob Joondeph, the executive director of Disability Rights Oregon, who sits on the metrics committee. "The low performers are going to have to show faster improvement."
First on the list of metrics is cutting down on the use of emergency departments, which is really a prevention measure. "People with chronic disabilities, if you maintain their quality of health by ensuring that they participate in the treatment program, you'll cut down on the emergency room visits," Joondeph said.
He said people with chronic, untreated mental illnesses have much shorter lives than average because they end up with poorer physical health. Ensuring they get needed medication and therapy greatly increases their quality of life while reducing costs over the long-term.
Andy Smith was also pleased that performance targets included behavioral health measures. "We're ready to move to the next step — better tools," said Smith, the legislative liaison for the Association of Oregon Community Mental Health Programs.
Goldberg said narrowing the list to 17 metrics was among the committee's biggest challenges. Some people wanted hundreds of metrics to chart improvement while others wanted only three or four significant goals that all CCOs could focus on.
"The measures were crafted to look at all populations," said Dannenhoffer. "We want this delivery system for Medicaid to really be a system for all patients."
Comments
Submitted by

David A. Nardone

on Fri, 12/21/2012 - 19:09
Permalink
I believe in both incentives and metrics. However, I recommend the OHA reward CCOs for improving care and decreasing costs, especially for decreasing/preventing certain preventable outcomes (diseases and complications). For instance, CCOs need incentives to decrease blindness and amputations in diabetics, decrease the incidence of cervical, colorectal, lung, and breast cancers, decrease admissions and re-admissions for pneumonia, congestive heart failure, COPD, falls, IV line cellulitis, human error medication administration or dispensing, MRSA infections, catheter related cystitis, catheter related cystitis, and decubitus ulcer. Clearly these diseases and complications can never realistically decrease to zero. However, a decrease in these conditions can result in improved quality of care and decreased costs of care. To be successful the CCOs will develop efficient processes of care to achieve these goals. The OHA should not reward performance for intermediate outcomes such as FOBT testing, retinal photography, mammographies, monafilament testing, tobacco cessation counseling, etc.
Submitted by

Tiim Burdick

on Fri, 12/28/2012 - 19:49
Permalink
While the clinical goal is, indeed, the decreased morbidity associated with common diseases (not the test itself), improved care can take years to create a measurable decrease in morbidity, especially for diseases such as end-stage diabetic retinopathy and lung cancer deaths. So the clinical outcome, while important, may not be the only (or best) way of measuring improved care delivery. The research is clear that many interventions do lead to better clinical outcomes (smoking cessation counseling, for example). The intervention, then, may be a viable surrogate - one we can measure now. Incentivizing a change will require metrics which can be measured and documented in shorter time intervals than some clinical outcomes. I do agree, though, that the clinical outcome should be the metric, when possible, such as CHF readmissions (rather than measuring daily home weights in CNH patients). - Tim Burdick MD CPHIMS