The outbreak affecting more than 500 people was traced to red onions though other onions could be implicated.
Image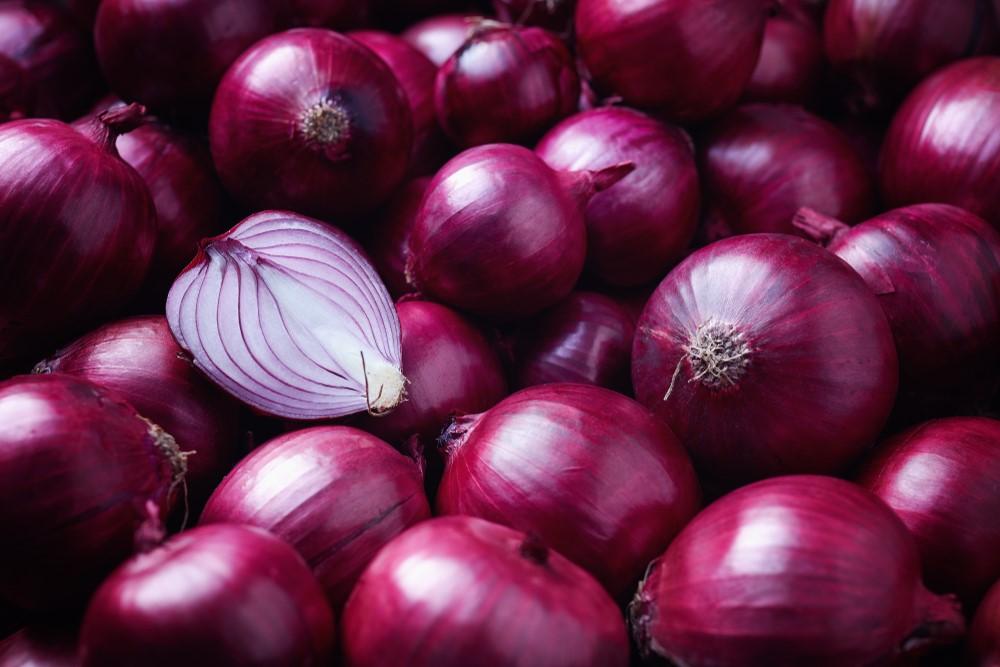 August 3, 2020
State food safety experts expect more cases in Oregon of salmonella poisoning linked to onions.
"There's no doubt that there will be more," Emilio DeBess, an epidemiologist with the Oregon Public Health Division who's been investigating the outbreak, told The Lund Report.
So far, Oregon health officials have identified 76 cases of food poisoning in 13 counties related to the outbreak. Nationwide, the Centers for Disease Control and Prevention reported 396 cases from 34 states, with 59 people hospitalized, including 18 in Oregon. No one has died.
Oregon has more cases than any other state, followed by California where at least 49 people have been sickened. Canada has also been hard hit with 120 people sickened from British Columbia to Quebec, including 17 who've been hospitalized. 
DeBess said the Canadians were the first to crack the outbreak through standard epidemiological gumshoe detective work: Scientists interviewed those who got sick, asking about what they ate when. A large majority had one thing in common, DeBess said: raw red onions. The scientists tracked the onions to the source, which turned out to be a California-based company, Thomson International, Inc., which is a huge supplier of onions in North America.
On Saturday, Thomson recalled all of its onions -- red, yellow, white and sweet onions -- that it had shipped since May 1 to the present.
Onions have a long shelf life so consumers who have them at home and don't know the supplier should throw them out, federal officials said. The CDC urged the public to avoid all of Thomson's onions sold during that time.
DeBess said that the bacteria most likely were in the water used to irrigate the onions, got into the soil and then became wedged in between the layers of the onions as they grew. He advised consumers in general to peel off all outer layers of an onion that could have been touched by soil to avoid getting sick. Salmonella is also killed instantly if cooked to a temperature of 165 degrees Fahrenheit.
Salmonella food poisoning typically causes fever, diarrhea and stomach cramps up to six days after consumption. People usually recover in a week and don't need treatment. But the infection can spread to the bloodstream and infect other parts of the body. Young children and those over 65 who tend to have weakened immune systems are the most vulnerable for severe illness.
Every year, up to 500 people in Oregon are sickened by salmonella. But this outbreak involves a novel strain of Salmonella Newport, which sickens about 20 people a year in Oregon. There are about 2,000 strains of salmonella. Oregon officials had never seen this particular one before, DeBess said. 
The first cases in the state date to early June, he said. Josephine County officials identified "a cluster" traced to a Mexican restaurant in Grants Pass, Si Casa Flores, according to a news release.
State health officials got involved in the investigation.
"We interviewed patients and found out about their food consumption," DeBess said. "We looked at what was similar and what wasn't."
Salsa popped up as a possible culprit, he said.
Health officials collected 17 samples of raw ingredients from the restaurant -- including onions, tomatoes and cilantro. The state is still working on the salmonella tests, which involve the time-consuming analysis of genome sequencing to pinpoint a pathogen.
As those tests continue, DeBess expects more cases to turn up by the end of the week.
You can reach Lynne Terry at [email protected] or on Twitter @LynnePDX.