The president of Health Care for All Oregon shares his views on the task force that recommended 2023 universal health care legislation.
Image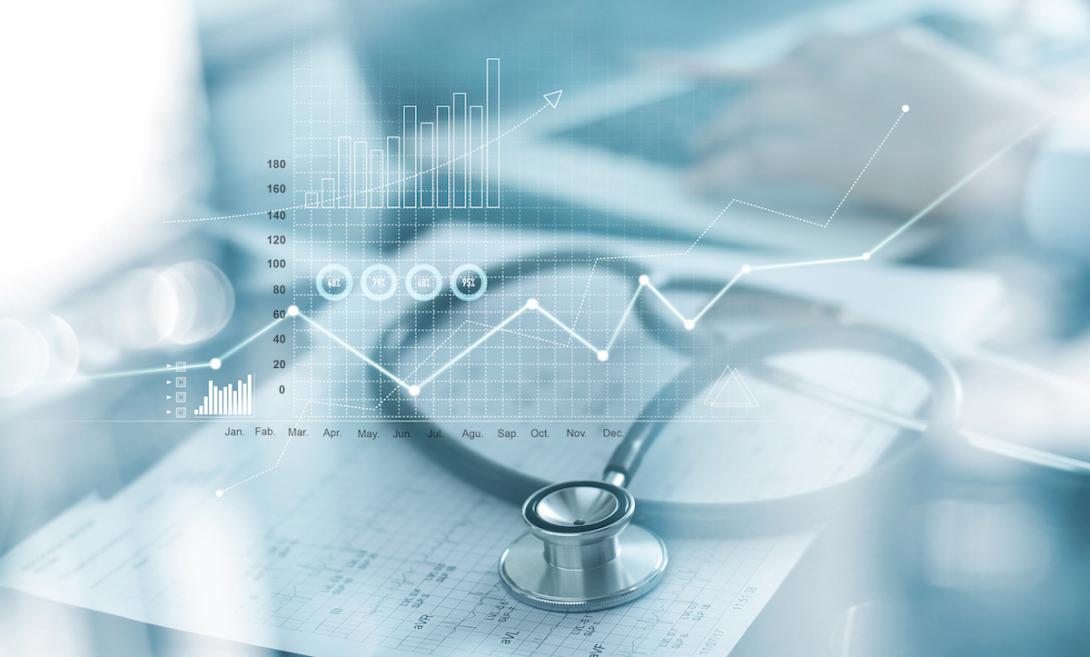 October 11, 2022
Oregon insurers submitted a joint letter to the state's Joint Task Force on Universal Health Care on July 20 stating: "If we could go back in time and re-design (the current health care system) from scratch, it would likely look much different than it does today." Additionally, they recognized that it is a "very complex and difficult environment." The good news is we do not need to go back because the opportunity is here and now to move to an equitable health care system that covers all residing in Oregon at less cost and improves health outcomes. With spiraling health care costs, support has mounted for health care transformation.
In response to this crisis, the Legislature created the universal health care task force in 2019. Composed of dedicated volunteer members of the public from across the state and representatives from key government sectors, the charge of the 19-member task force was clear — recommend a health care system to actually improve the health of individuals, families and communities — a universal health care system that provides comprehensive and affordable health care to all Oregonians.
The task force is now recommending creating a governance board as the pathway to establishing a universal health care system in Oregon. The governance board allows the careful considerations of work done to date to be thoughtfully carried forward with further input from Oregonians across multiple sectors before the state will launch it.
While Oregon's commercial health insurers wrote that it is highly speculative that the federal government would divert funds from Medicaid and Medicare into the system, the truth is that federal government is already sending Medicaid dollars to Oregon. In addition, there are serious discussions with Oregon's federal delegation about the opportunity to receive other federal dollars.
In coming to its recommendation, the task force conducted a robust public engagement process of the "real stakeholders"— Oregonians from across the state and of broad backgrounds. This process conducted by LARA Media revealed the inequities and complexities of the current system and the widespread desire for something better and more humane. This process included special focus groups of those most impacted by the inequities of the current system and special interest groups of businesses and providers. By far, the vast majority of those who testified to the task force during the course of deliberations, in this first-in-the-nation public engagement process, expressed a readiness for change. Oregon's insurers declined the opportunity to be a part of the conversation.
More good news: Recommendations include a comprehensive system of care including dental, vision and hearing while still costing less with no premiums, co-pays or deductibles. In addition, this transformation represents a freedom to choose a provider — no more need to worry about out of network or in network. The truth is that insurers control who we can get care from including limiting choice and access to many duly licensed health care providers.
Insurers claim to have expertise with a unique perspective on the single payer proposal. Insurers' decades of experience has shown that they do not know how to keep costs down but are great at increasing profits as costs have risen. The truth is that each and every day, the current complexity and costs perpetuate the intended consequences of the current health care market — delay and deny care. All these lead to the facts of medical bankruptcy and poor health outcomes with increasing burdens and administrative waste across all employment sectors. Everyone would be covered, at last — no need to delay care because of concerns for cost. An examination of the experiences of other countries point to less cost while covering everyone and producing better health outcomes.
A universal system would cost less overall in part because it would reduce redundancy, administrative costs including advertising, waste and fraud, and eliminate profits taken by health insurers. The task force put together some conservative numbers of savings and ideas for redirecting money from the current complexity. The governance board will be able to use this analysis and continue with broad input from the public.
Single payer has multiple precedents of success in keeping costs down. The profit driven industry continues to resist the opportunity for this necessary transformation in this country. The current complexity locks people into one bad failed approach that fits all, dictated by insurers and controlled by how people are employed — where we pay too much and get poorer health outcomes. The task force understands the crippling burdens of this insurance complexity and proposes to actually eliminate those burdens.
Task force members are well aware of numerous opportunities for workers and employers: 
1) a great opportunity for those traumatized by working in a wasteful bureaucracy of having to deny people care to now be able to join a work force in helping people access care
2) a real opportunity to address provider burnout and attract health care workers
3) an opportunity for small businesses to expand and entrepreneurs to start up without the burden of wondering how to pay for the high costs of this complex insurance-based approach4) businesses can focus on business and not how to be insurance brokers
5) an opportunity to expand the ability of businesses to create jobs, increase wages, add other benefits and invest in their communities
The state would be able to identify a new agency using a simpler and equitable system, including ease of enrolling members, setting details of coverage for members and setting reimbursement rates to health care providers in such a manner that advances equity.
We can build a system which can pay providers, instead of insurers and providers, can focus on spending time giving better care to more people instead of managing insurance.
Finally, people do not trust insurance companies to act in their best interest to make sure care can be accessed when needed. According to a 2015 Harris Poll, "health and life insurance companies are among the least-trusted companies in the US. Just 7% of the surveyed 2,250 adults told Harris they trusted their health insurance company."
Many developed countries have universal health care systems. Oregon has a real opportunity to lead the way for the United States. It is time to create a high-quality, culturally competent health care that is accessible, affordable and efficiently administered. Now that the task force has submitted its recommendation, it is the time for Oregonians to take this critical opportunity and get behind legislation in 2023 that will advance the work of the task force in bringing true health care transformation.
Tom Sincic is president of Health Care for All Oregon. He has an MSN in Community Health Nursing from Yale University and was a family nurse practitioner for 36 years. As an FNP, he served communities in rural East Tennessee, in Michigan with the Saginaw Chippewa Tribe, in Oregon with Corrections Health, and in school-based health clinics with a diverse array of students.
It is through these experiences that Sincic became a staunch advocate of health care as a right and for transformation to a universal health care system.