Advocates for affordable health care say the state's plan for expanding Medicaid should include similar coverage for all Oregonians.
Image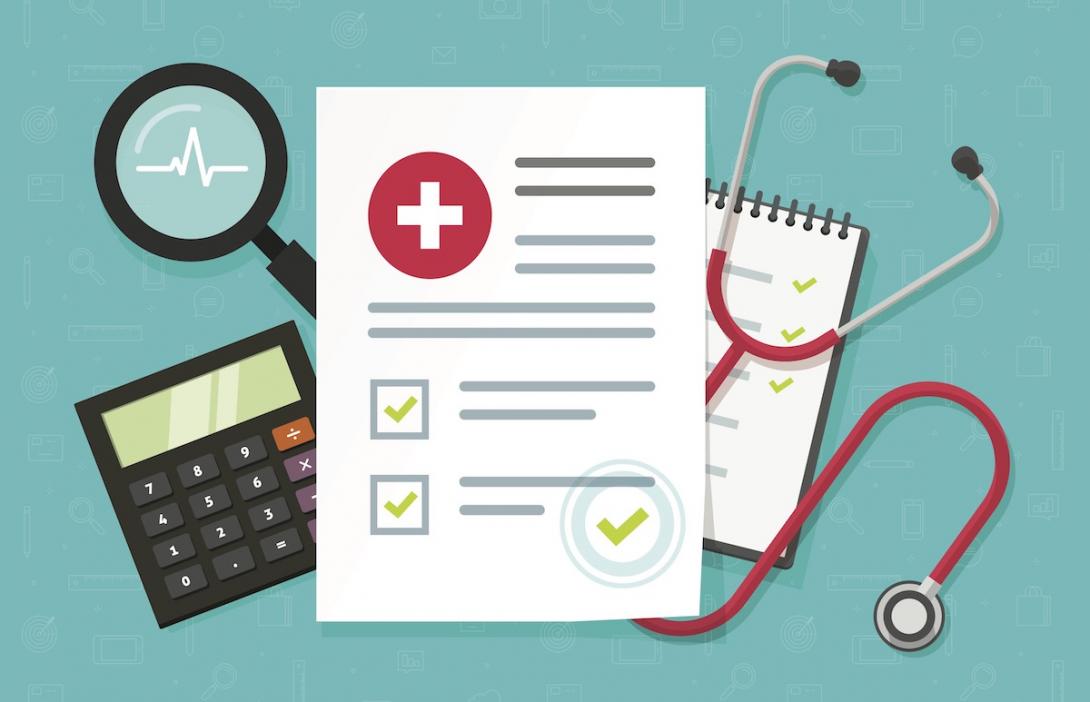 November 29, 2022
Maribeth Guarino is a Health Care Advocate at OSPIRG and Carly Hood-Ronick is the executive director at Project Access NOW.
Health care costs present real problems for Oregonians. Prior to the pandemic, about 15% of Oregonians reported delaying medical care due to cost, with folks making less than $49,000 annually more likely to do so. About one third of Oregonians report struggling to pay medical bills, which can lead to using up savings, borrowing money, failing to pay other bills or afford basic necessities or racking up more debt. A study of Oregon bankruptcies found that 60% of bankruptcies in 2019 included some form of medical debt. Oregonians are being asked to sacrifice in order to take care of basic health care needs for themselves and their families. While Oregon policymakers have taken some important steps recently to alleviate astronomical health care costs for our state's residents, more action is needed to adequately serve those in need.
During the pandemic, the federal government declared a public health emergency that temporarily alleviated this problem for some Oregonians by allowing many individuals who would have been previously ineligible for Medicaid to access or maintain free health coverage. For almost three years, hundreds of thousands of Oregonians who would have otherwise been left to purchase their own insurance on the federal Marketplace or become uninsured have been able to access Medicaid coverage as a result of this public health emergency. However, as our country enters the "new normal" stage of the pandemic and the end of the public health emergency looms closer, Oregon policymakers are faced with a challenge: What will happen to the nearly 300,000 Oregonians at risk of losing their Medicaid coverage once the public health emergency expires?
Oregon has taken important steps to address this challenge, including the creation of a public health plan that will provide a 'bridge' from Medicaid to other health plans by offering Medicaid-like health benefits to individuals between 138% and 200% of the federal poverty level (annual income of $18,754 - $27,180 for a single individual). This includes the population at risk of losing their Medicaid coverage at the end of the public health emergency, many currently uninsured individuals, and a number of individuals who currently purchase their insurance on the private marketplace.
This is an exciting program that is coming together to address the needs of people who were most immediately affected by the pandemic. While the bridge plan is a great step forward for Oregonians who qualify, there are far too many left out of the program who also need a solution. As we begin implementation of this program, we should also be thinking about how to expand similar coverage to everyone.
The median household income in Oregon is about $65,667, meaning most Oregonians will not be eligible for the bridge plan as it currently stands, and though some have alternate sources of insurance, like employer-sponsored coverage, this population also needs us to find solutions to their health care costs. Many Oregonians still struggle to pay for care due to high deductibles and other cost-sharing. Because the bridge plan will cover many of the Oregonians eligible for subsidies on the marketplace, the purchasing power of those remaining will decrease, meaning some Oregonians will downgrade their insurance from gold-tier coverage to silver-tier plans with higher cost-sharing in order to lower their premium costs. Oregonians shouldn't have to sacrifice the quality of their health plans due to financial necessity, especially when their overall costs may actually increase when they go to seek care due to co-pays, coinsurance and other cost-sharing.
Moreover, many Oregonians are dependent on subsidies to pay their premiums. In 2021, over three-quarters of those enrolled in the private marketplace benefitted from subsidies. The available subsidies have been temporarily increased by the federal government to help compensate for higher health care costs during the pandemic, but these expanded subsidies are set to expire in 2025 and don't address the underlying costs that cause premiums to increase so much. A little more than half of those remaining on the marketplace will not qualify for subsidies because their income is over 400% of the federal poverty level ($54,360 for individuals, $111,000 for a family of four). Extending eligibility for the bridge plan to more Oregonians will reduce reliance on subsidies and help bring down the cost of care for everyone.
Our coverage system is broken. We have used patches over time to create better benefits, but  eligibility is still piecemeal and enrollment is complex for both assisters and families. The situation is so dire that a majority of voters just acknowledged the need for a constitutional commitment to affordable health care solutions at the ballot box this November with the passage of the "Right to Health Care" Measure 111. We can't stop at providing better coverage options for only those who need it most. That's why Oregon needs a plan that is available to everyone — a public option that expands the goals and benefits of the bridge plan to any Oregonian, regardless of income level. As Oregon's health care costs rise faster than the national average and faster than inflation, we need a way to lower those costs, provide better options for Oregonians, and help us move toward operationalizing the new constitutional obligation to provide affordable health care to all of our residents set by Measure 111. The bridge plan does this for a subset of Oregonians, but we can — and should — go further and provide that public option for everyone.
Maribeth Guarino is the Health Care Advocate at the Oregon State Public Interest Research Group (OSPIRG) where she speaks out for healthier, safer lives for Oregonians. She has a JD and certification in Law & Public Policy from Catholic University of America Columbus School of Law and can be contacted at [email protected].
Carly Hood-Ronick is the Chief Executive Officer at Project Access NOW, a nonprofit in the Portland area working to provide culturally appropriate health care access and social service navigation regionally. With over 15 years of experience, Carly has worked with communities in multiple states and countries to develop upstream programs and has published work on best practices in financing social care efforts. She received her Master of Public Affairs in Social Policy from the Robert M. La Follette School of Public Affairs and her Master of Public Health from the University of Wisconsin-Madison School of Medicine and Public Health.
Comments
Submitted by

Lou Sinniger

on Tue, 11/29/2022 - 16:34
Permalink
I wonder how OSPIRG defines Public Option. What are the details? Is the public option supported by Oregon tax payers? If public option is just another health insurance plan it will not get to the nexus of the problem. The problem is the concept of insurance.  Insurance is not a health care provider. However, Insurance is responsible for 30 to 40% of the cost. OSPIRG states in shock how inflation is higher in the medical industry than the rest of the economy.  They should know that it has been that way for the last 30 years and getting worse. The problem is cost. Cost is driven mainly by insurance, pharmaceutical, and medical equipment companies. Oregon needs to come up a system that will limit and control those expenses. 1) do away with insurance by implementing a singlepayer plan, 2) bargain lower prices for Rx and Medical Equipment like the Vets. Admin does. 3) Bargain lower costs with hospitals with a global budget.  We do not need another insurance plan.