The FAIR and SITE Acts moving through Congress would protect patients from encountering inflated costs for health care services, writes OSPIRG's Maribeth Guarino
August 17, 2023
Ask people who regularly receive medical treatments and many, if not most, of them likely will tell you the same thing — health care costs are skyrocketing. While many people blame these higher costs on inflation or other economic factors, the reality is some basic and fixable problems, including unfair billing practices, underlie these costs.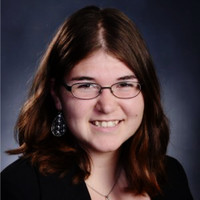 Some of these practices stem from rapid consolidation in the health care industry. Large, sometimes multistate, corporations are buying, merging with and otherwise swallowing up independent, small doctors' offices. Once a hospital has acquired these new facilities, they often charge exorbitant 'facility fees' at these locations. These additional fees, originally charged to offset the extra costs of maintaining hospital facilities, are now being added to regular doctor's visits and appointments at non-hospital locations. As more health systems acquire private practices or merge with other systems, they are jacking up costs by imposing fees that reflect a change in ownership rather than any change to services. Consumers are saddled with these additional fees that insurance may not cover, and even if insurance companies do pick up the tab, they may choose to raise premiums, so patients foot the bill regardless.
Patients are often unaware of these hospital-based charges until they receive their bill. Routine appointments for preventative care and other treatments may suddenly cost a patient much more due to these additional fees. These unexpected, additional costs can cause financial stress for families that budget carefully and count on price stability. In cases requiring multiple appointments or visits, families can easily rack up thousands of dollars in facility fees alone. In Connecticut, a state which requires reporting on facility fees from hospitals, the average facility fee per patient visit in 2021 was over $500.
The best way to protect patients from hospital price abuses is to support fair billing and "site-neutral" payment reform. Simply put, health care prices should not depend on the who or what type of entity owns the facility where you receive the service.
Members of Congress have already expressed support for this type of reform and have introduced two related bills: the Facilitating Accountability in Reimbursements Act (FAIR) in the House and the Site-based Invoicing and Transparency Enhancement Act (SITE) in the Senate. Both bills have bipartisan sponsorship and support.
For the sake of fair billing practices in Oregon and across the country, it is imperative that the entire Oregon Congressional delegation support the SITE Act and FAIR Act. These bills would protect patients from encountering inflated costs for health care services — and in doing so, ensure a high-quality health care system for Oregonians and all our fellow Americans.
Site-neutral legislation would save taxpayers billions of dollars, too. The Congressional Budget Office estimates that unfair billing costs American taxpayers approximately $40 billion in unnecessary payments. Site-neutral policies could reduce Medicare spending by $153 billion, and should the policies expand to commercial markets, we could cut total national health expenditures by up to $672 billion. This cost savings could be a lifeline for many Americans and help us bring health care costs under control.
We urge Oregon's federal policymakers to support the SITE Act and the FAIR Act in their respective chambers — and to urge their colleagues to do the same. Health care already costs too much, but we have a solution: Our lawmakers need to take a stand against unfair billing and promote price transparency and low-cost, high-quality care for all Americans.
Maribeth Guarino is a Health Care Advocate at the Oregon State Public Interest Research Group.
Comments
Submitted by

Sil Pienovi

on Fri, 08/18/2023 - 16:17
Permalink
This is pure common sense, and the financial benefit to consumers and taxpayers is very substantial, in terms of not only out of pocket costs, but also the cost of health premiums they pay both directly, and indirectly, in employer-based plans.  
The $dollar savings sited by Maribeth Guarino constitute roughly 15% of total spending on healthcare in the US.  That's in the neighborhood of $1,500 per year for every man, woman, and child in the US.
State governments can also step in with similar coordinated actions.  And employers who sponsor benefits should throw their strong support behind these actions that advance the common interests of ALL (consumers, patients, taxpayers, employers, and governments) who foot the bill for the cost of healthcare.