Image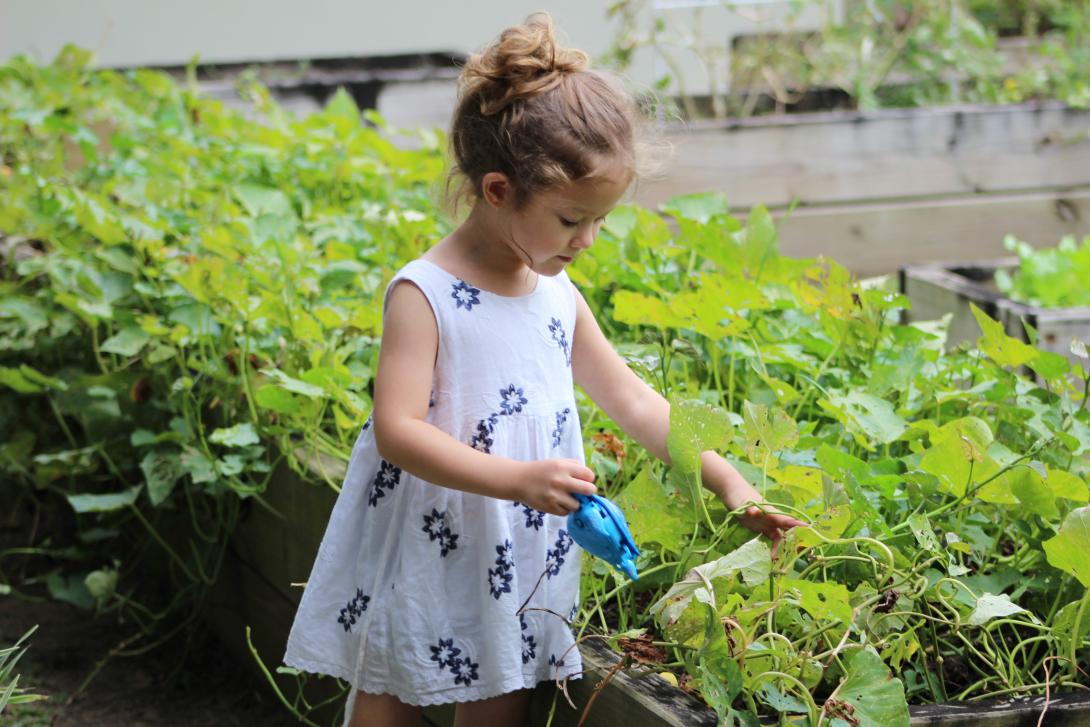 August 13, 2019
Preparing a child for school success and the start of kindergarten is one of the most important goals of early childhood care and education. While most educators and child development experts would agree that physical, oral and behavioral health play a major role in a child's readiness for kindergarten, Oregon and other states have struggled to determine the specific role that the health care system can and should play in ensuring young children arrive at school ready to learn.
Reports of a behavioral crisis among Oregon students at all grade levels underscores the need for health policy that does more to support children across a broader range of school readiness domains. In its report on the issue, the Oregon Education Association recommends increased physical, mental, and behavioral health supports for children, and closer attention to social and emotional readiness for kindergarten specifically. 
We also know from Oregon's Kindergarten Assessment that children are starting school with widely varying readiness skills and abilities. Children who start school with the greatest challenges are often also those who come from low-income backgrounds, have the least access to high-quality early care, and the most likely to have experienced early childhood trauma. Our health system's ability to impact these and other social determinants of health requires that we start early. 
Efforts to more deeply connect health and early learning initiatives are moving forward in Oregon. A workgroup convened by Children's Institute in partnership with Oregon Health Authority and Oregon Pediatric Improvement Partnership has helped drive significant progress in this area by leveraging the power of Oregon's unique incentive metric program.
Incentive metrics adopted by Oregon's Metrics and Scoring Committee reward coordinated care organizations that meet performance goals with bonus payments. The program is a key strategy to push CCOs to improve health care quality and outcomes. 
The impact of incentive metrics on child health has been stunning. From 2012 to 2017, the developmental screening rate for children under three years old has increased from 20.9 to 69 percent. The percent of children in foster care who received physical, mental and oral health assessments has increased by more than 200 percent since 2015.  
Tracking incentive metrics has also pointed to systemic gaps in Oregon's health care system and other child and family services. According to an analysis by OPIP of a Medicaid quality improvement project in Oregon, only 40 percent of children identified at risk of developmental delay received follow-up care, with large variations across providers.
Understanding how many children were flagged for a developmental follow-up and whether they actually received a follow-up can offer a more complete understanding of a child's health history and inform larger efforts to improve health practice and policy, including connections to early learning and family support programs. That more nuanced and holistic view of child health is crucial if we want to impact broader, longer-term outcomes. 
After a year-long process involving parents, health, and early learning stakeholders, the Health Aspects of Kindergarten Readiness Technical Workgroup recommended the adoption of a four-part measurement strategy. Two of the proposed CCO incentive metrics cover familiar areas of children's health (dental visits and well-child visits) and are included in the 2020 CCO incentive measure set. The two new metrics are intended to address gaps in developmental screening follow-up and the critical need for care that supports children's social and emotional health. 
With the passage of the Student Success Act in May and a significant $2 billion increase in education spending on the horizon, educators have reason to be optimistic about the future of students in Oregon. A corresponding commitment by the health system to related efforts can help young Oregonians soar to even greater heights.
Earlier this year, two public committees, Oregon's Metrics and Scoring Committee and the Health Plan Quality Metrics Committee, both initially endorsed the workgroup's full set of recommendations. The latter committee's support broadens the potential impact of these measure recommendations to all children in Oregon, not just the 49 percent of children who are covered by Medicaid.
There is much more work to be done before the full set of kindergarten readiness metrics can be implemented, but we are optimistic that with increasing awareness and support of this work, our coordinated efforts will improve not just the academic achievement of young Oregonians, but their longer-term health and life outcomes as well. 
Elena Rivera is the senior health policy and program advisor at the Children's Institute. She can be reached at [email protected].
Comments
Submitted by

Michael Rohwer

on Tue, 08/13/2019 - 12:37
Permalink
I would like to add that another reason this is important for all of us, regardless of whether we have children in school. 
Everything we value comes from the capability of people.  Good health makes us able to work but education creates what it is possible for us to do.  For a nation living in the 21st century, education is the source of everyone's future.
This is measured as Human Capital and our country has fallen to 27th place based on work at the Institute of Evaluation and Metrics at the University of Washington. 
Everyone's future depends on education, yet we have systematically and progressively disinvested from community services  necessary for students to be ready to learn in school.  
Our children are the future. This is great work by the Childrens Institute.  
Healthcare cannot do this alone.  Social systems are coming apart and most of us in medicine won't know where to begin. We also must look deeper into the problems of community.   
Michael D. Rohwer