House Bill 2362 would give the Oregon Health Authority the ability to approve certain mergers or acquisitions among health care companies.
Image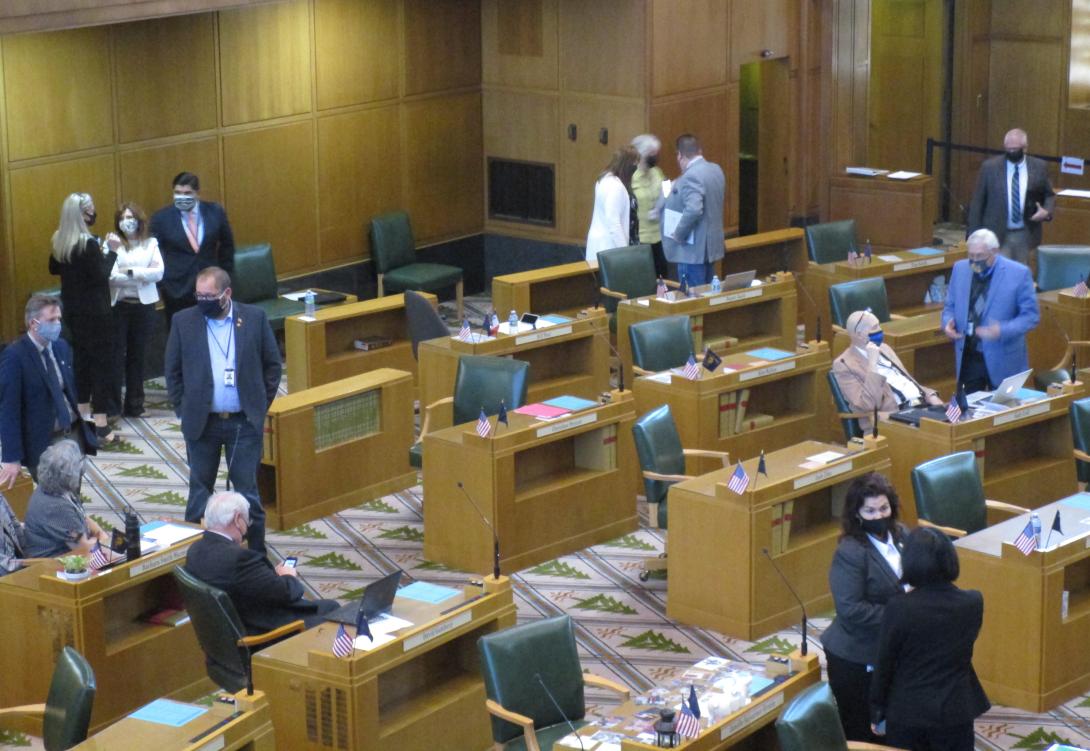 April 14, 2021
As health care professionals, we care deeply about our patients and are committed to delivering the quality care they need to live long, healthy lives. As legislators, the Hippocratic Oath takes on a deeper meaning — using our voices to promote the health of our communities who elected us to represent them.
With the Equal Access to Care Act, we have the opportunity to pass policy that ensures the state puts patient and community health first, too. That includes taking action to address the negative consequences of consolidation in healthcare.
Over the last 20 years, Oregon has experienced a significant reduction in the number of independent hospitals and physician practices and an increase in the number of facilities and providers affiliated with large, multi-state health systems.
Recently, Service Employees International Union Local 49 released a white paper examining a wide body of independent research that shows this kind of health care consolidation leads to higher prices, often does not improve quality of care and can cause reductions in services. For example, RAND Corp. researchers recently found that, following affiliations, rural hospitals were more likely to lose onsite imaging, outpatient non-emergency care, and obstetric and primary care services.
Reductions in care are not limited to these services. Consolidation can also lead to restrictions on reproductive, gender-affirming, and end-of-life care when partnerships are formed with health care entities governed by ethical and religious directives. In Oregon, 30% of acute care beds are controlled by systems that already restrict access to these critical services.
We must act now to ensure that future health care deals preserve the quality of patient care and access to services in our state. We've learned from failed mergers in other communities that without adequate protections in place, access to care can be threatened. The latest cautionary tale comes from Humboldt County, California, a community already chronically underserved and with health care disparities that are painfully clear.
Providence Health & Services has just announced plans to close the labor and delivery unit at Redwood Memorial Hospital, a department that the Northern California community has long relied on to support safe, healthy deliveries. This comes just five years after Providence merged with St. Joseph Health, the hospital's original founder.
If the department is closed, patients will be forced to travel outside their community to get to the delivery room, potentially putting moms and babies at serious risk of injury or death when medical emergencies arise.
Understandably, patients and providers alike were upset by the closure news. As a state, we can learn from this rural community by taking action now to ensure that patients have a voice in determining the care they receive and in what setting.
As legislators, we have an obligation to ensure that health care deals don't undermine the health needs identified by Oregon communities. No patient should be at the mercy of what large health systems deem are worthwhile services, and no provider in a position of having to turn away patients in need.
The Equal Access to Care Act will provide the guardrails necessary to ensure that business deals don't come at the cost of Oregonians' healthcare. We're calling on our colleagues in the legislature to support this policy.
The authors are Democratic representatives in Oregon's House. Rachel Prusak represents Tualatin/West Linn; Lisa Reynolds represents Portland's west side; and Sheri Schouten represents Beaverton.