Gov. Kate Brown updates COVID-19 risk levels that put 28 counties in moderate or lower risk.
Image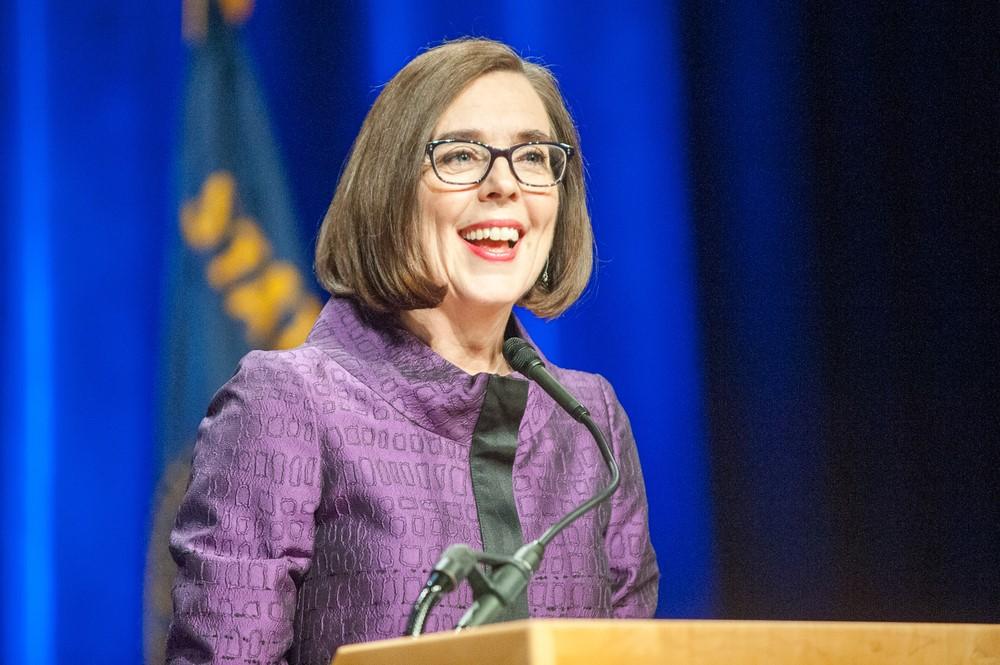 March 23, 2021
Most Oregon counties are entering the moderate or lower risk category for COVID-19, a reflection of the continued drop in cases as vaccination work advances. 
Gov. Kate Brown on Tuesday announced updates to the county risk levels for COVID-19 transmission. The four risk levels -- extreme risk, high risk, moderate risk and lower risk -- are assigned to each county and determine the safety measures they must follow, such as how much capacity to allow at restaurants, gyms and other venues. Restaurants, gyms and indoor recreation facilities can have more people indoors with each improvement in ranking. For example, restaurants can have 25% capacity in high-risk counties and 50% capacity in moderate-risk counties. 
Two coastal counties -- Coos and Curry -- are in the extreme risk category, which has the most restrictions, including no indoor dining in restaurants. Six counties are the high risk category, 14 counties are at moderate risk and 14 are at lower risk.  
That puts more than two-thirds of Oregon's 36 counties in the moderate or lower risk for COVID-19. Multnomah, Clackamas and Washington counties remain in the moderate risk category. 
The state updates the risk levels every two weeks. The new risk levels take effect on Friday and last until April 8. 
"This week we continue to see the majority of counties at lower and moderate risk, and I want to thank Oregonians once again for making smart choices throughout this pandemic," Brown said. "As we work to open up vaccine eligibility to all Oregonians by May 1, we are seeing the light at the end of the tunnel get a little brighter. But, we still have more work to do to reach the level of community-wide protection we need. I encourage all Oregonians to keep wearing your masks, maintain physical distance, stay home when sick, and get your vaccine when it's available to you."
Every two weeks, counties can stay the same, improve or worsen in ranking based on their infection levels and case counts. In all, seven counties improved in rankings. Baker, Jefferson, Lane and Yamhill counties all moved into the lower risk category. Columbia and Polk counties improved from high risk to moderate risk. Douglas County improved from extreme risk to high risk. 
Four counties worsened. Curry County moved from high risk to extreme risk. Clatsop, Grant and Lincoln counties dropped from lower risk to moderate risk. 
The state also imposed a two-week caution period on two counties that could revert back to more restrictions if they don't improve. Josephine and Klamath counties qualified for extreme risk and high risk, respectively, but received a warning instead because they had just improved their ranking in the last two-week period. That warning is intended to give businesses more stability instead of facing tighter restrictions just two weeks after an improvement.
You can reach Ben Botkin at [email protected] or via Twitter @BenBotkin1.