One Out-of-State Organization Questions Becoming a Coordinated Care Organization
It's unclear if two others still intend to apply, but they face different challenges different from local organizations
June 7, 2012—Many were shocked when two large, publicly traded companies sent letters of intent to the Oregon Health Authority expressing their intention to apply to become a coordinated care organization. Now it's not clear if they, or a third out-of-state organization, will even apply.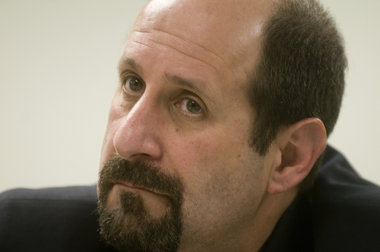 Missouri-based Centene Corporation, a Fortune 500 company, said in its letter of intent that it would send its formal application to be a coordinated care organization on August 1. Minnesota-based United Healthcare stated it would apply by a June 9 deadline. Correctional Health Partners, a Denver-based company that is the Oregon Department of Corrections' third party administrator for hospital and acute care, also intends to be apply.

Both Centene and United Healthcare provide care to Medicaid patients in other states—United works in 24 states. In mid-May, Centene announced that its New Hampshire subsidiary, Granite State Health Plan, would begin contracting with the state of New Hampshire to provide Medicaid services, bringing the total number of states Centene works with to 17.

Despite that, the news that both organizations wanted to become coordinated care organizations caused healthcare advocates, some legislators, and others to bristle.

Coordinated care organizations (also known as "CCOs") are expected to begin providing care to approximately 650,000 Oregonians on the Oregon Health Plan starting this August. Coordinated
care organizations will integrate and coordinate each Oregon Health Plan patient's physical, mental and dental health, provide more efficient and effective care, and decrease emergency room and specialty care use.

A major expectation of coordinated care organizations is that they will be locally driven, both by their governance board and by a community advisory committee, and work to improve population health by working with county health departments. In a speech to the City Club of
Portland in mid-April, Bruce Goldberg, director of the Oregon Health Authority, said as much.

"Coordinated care organizations will be local organizations," he emphasized.

They are also expected to be smaller, regionally focused organizations—the theme of making sure that coordinated care organizations would not be "too big to fail" became recurrent during the Oregon Health Policy Board's meetings leading up to the completion of the business plan that outlined howcoordinated care organizations would work.

That would make Centene and United's applications problematic—both organizations have said they want to create coordinated care organizations covering the entire state. Other problems the organization will face include finding providers, county health departments, and other members to be part of a governing board and the community advisory committee—both of which are expected to originate locally.

Neither Centene nor United Healthcare returned phone calls for comment. But Jeff Archambeau, the president and CEO of Correctional Health Partners, the third-party administrator for Oregon's Department of Corrections, said his organization has run into enough challenges that
it's considering not applying.

Among the things his organization is concerned about is how Correctional Health Partners would bear the financial risk for the patients it would serve, how many people would be in the CCO, and how big it would have to be to serve prisoners and parolees in the Department of Corrections' system.

He also said that Correctional Health Partners is not even at the point yet of contacting providers to start building a provider network. Nor has the organization started creating a governance board or community advisory committee.

"We're just trying to work through it to see the viability would be," he said. "We've got to decide pretty soon."
Image for this story appears courtesy of The Oregonian.