Peter Barr-Gillespie will earn $500,000 in his new role overseeing research at Oregon Health & Science University and advising President Dr. Danny Jacobs.
Image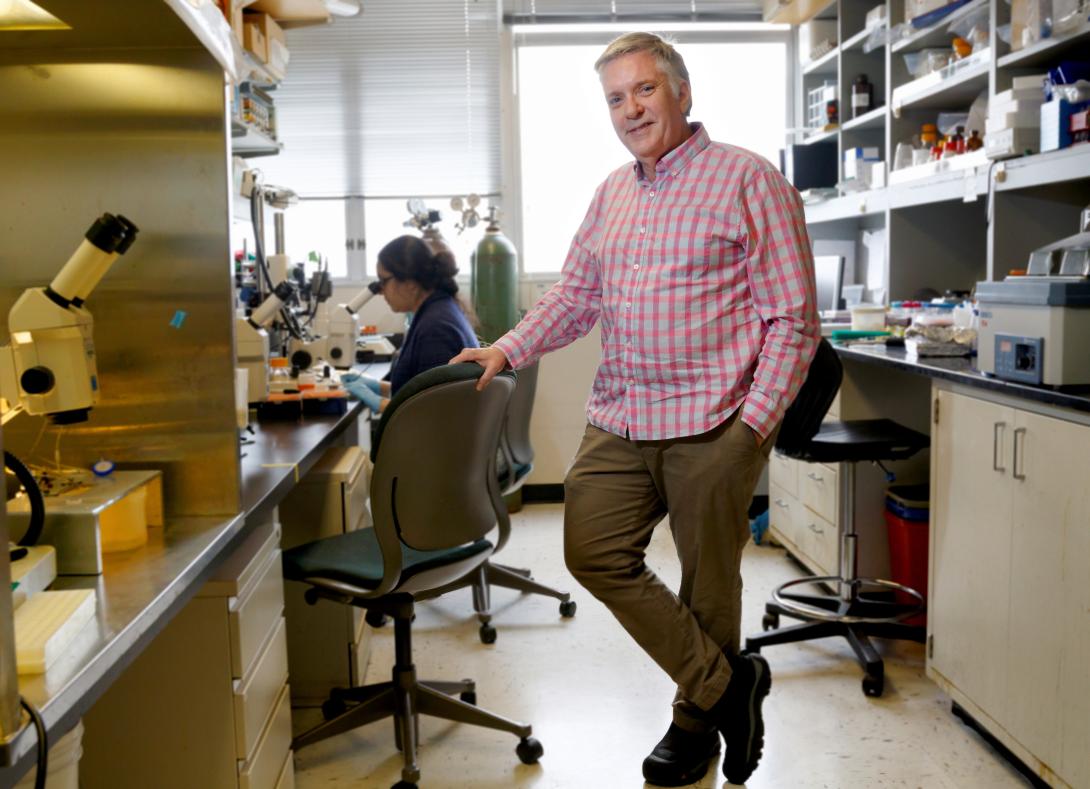 December 7, 2018
Oregon Health & Science University's new president has appointed one of the university's top scientists his chief advisor on research strategy and a member of the executive team.
In a news release, Dr. Danny Jacobs said that in the new position Peter Barr-Gillespie will oversee the university's research divisions with a budget of more than $460 million.
Since 2017, Barr-Gillespie has served as interim senior vice president for research at OHSU. He has been an OHSU faculty member since 1999 and is affiliated with several departments, including Otolaryngology/Head and Neck Surgery, Biochemistry and Molecular Biology and Cell and Developmental Biology.  He also is a senior scientist in the Vollum Institute.
"Dr. Barr-Gillespie has done a tremendous job leading the OHSU research mission on an interim basis," Jacobs said in the statement. "I'm delighted to appoint him to a new, permanent position that reflects his contributions and capabilities as well as the vital role of research at OHSU."
This is the first executive appointment by Jacobs, who took the helm last year after Dr. Joe Robertson stepped down due to health problems.
Barr-Gillespie will earn $500,000 a year in his new role, starting Jan. 1.
He will advise Jacobs on the university's research efforts and resource allocations and will work with outside partners, including funding, regulatory and accrediting bodies, and will represent OHSU in its various collaborations in Oregon and the Northwest.
"I am excited to support Dr. Jacobs in developing OHSU's 2025 strategic plan for research," said Barr-Gillespie. "To be among the top-ranked research universities for (National Institutes of Health) funding in the country and maintain our national reputation for cutting-edge research, we need to empower our researchers to do their best science by smartly investing in people, core resources and space, and enhancing our graduate programs."
As a researcher, Barr-Gillespie has focused on understanding the molecular mechanisms that enable hearing, specifically how hair cells function in the inner ear. Once they're damaged, that hearing function is gone. Scientists have yet to figure out how to replace, repair or circumvent them to re-establish lost hearing function.
Barr-Gillespie, who earned a bachelor's degree in chemistry from Reed College in 1981, received his doctorate in pharmacology at the University of Washington in 1988 and in 1993, completed a postdoctoral fellowship in physiology, cell biology and neuroscience at the University of California San Francisco and the University of Texas Southwestern Medical Center.
You can reach Lynne Terry at [email protected].