Image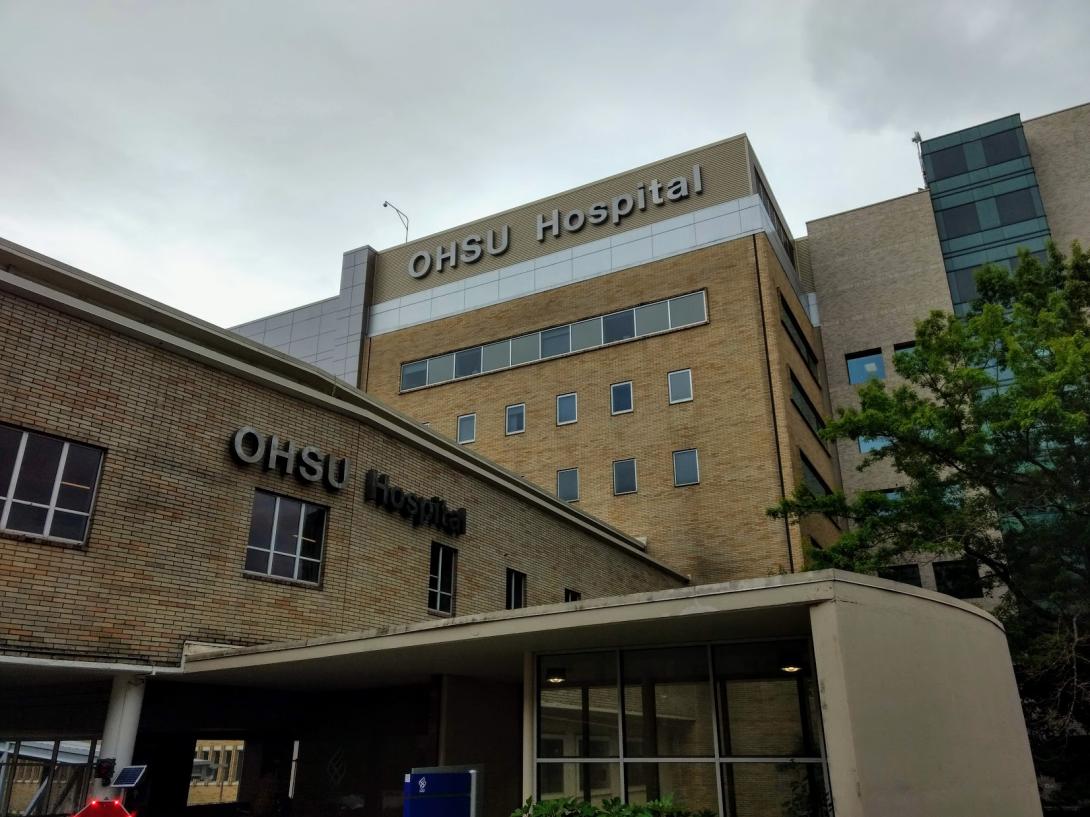 January 30, 2020
Oregon Health & Science University continues to be a money machine.
The state's prime academic medical institution is largely holding steady on its course to produce a profit of $100-million-plus in the fiscal year that will end next June, according to an OHSU report to be discussed at its board of directors on Friday.
For the first half of the fiscal year, OHSU had an operating profit of $60 million on operating revenues of $1.8 billion, the report said. Profits usually rise in the second half of each fiscal year, OHSU said.
For the entire fiscal year, which ends June 30, OHSU expects an operating profit of $145 million on operating revenue of $3.45 billion. Healthy operating profits are key for OHSU to continue its decade-long growth binge of new construction, equipment and programs. The profits strengthen the institution's overall finances, for example by increasing its cash and investment portfolio, which now stands at about $1.2 billion, and reducing the interest rate it pays to borrow funds for construction projects.
The hospital continues to experience across-the-board growth in inpatient admissions, day patients, emergency and ambulatory visits, and surgical cases, according to the six-month report. And OHSU's percentage of patients covered by commercial insurance appears to have stabilized after slipping gradually during  2012 to 2015, the report said. Commercially insured patients are vital to OHSU – and to most hospitals – because commercial insurers pay roughly double the rate that Medicare and Medicaid plans pay for the same types of care and procedures. So far for the current fiscal year, commercial insurance has covered 41.6% of OHSU patients, roughly similar to the percentage since 2015, but down from 44.4% in 2012.
Increasing overall patient revenues has enabled OHSU to weather some financial turbulence in recent months, including a $1,000 lump sum payment to each of the 6,026 non-unionized workers who are not on an incentive plan; the departure of several surgeons and other procedure-based clinical faculty in high-profit programs, leading to a drop-off in some surgeries and surgery revenue; interest and depreciation expense on new buildings; and the cost of issuing new bonds, the report said.
But even at an annual profit topping $100 million, OHSU won't come close to the fiscal results of the year that ended last June 30. In that period, OHSU garnered a record operating profit of $175 million on record operating revenues of $3.2 billion.
The high profits were due in part to higher than expected patient revenues as well as more grants and contracts, OHSU has said.
The operating profit margin of the first six months of the current fiscal year was 3.4%, down from 5.4%  for the first six months of the 2018-19 fiscal year.
Another measure of profit margin – earnings before interest, taxes, depreciation and amortization, or EBITDA – was 9.5% for the first half of the current fiscal year, down from 11.4% in the same period the previous year. OHSU has about $100 million in interest and depreciation annually.
You can reach Christian Wihtol at [email protected].