After a 33-year-old Portland-area woman accuses Dr. Andrew Davoodian of sexual battery, he files a suit against her, claiming extortion.
Image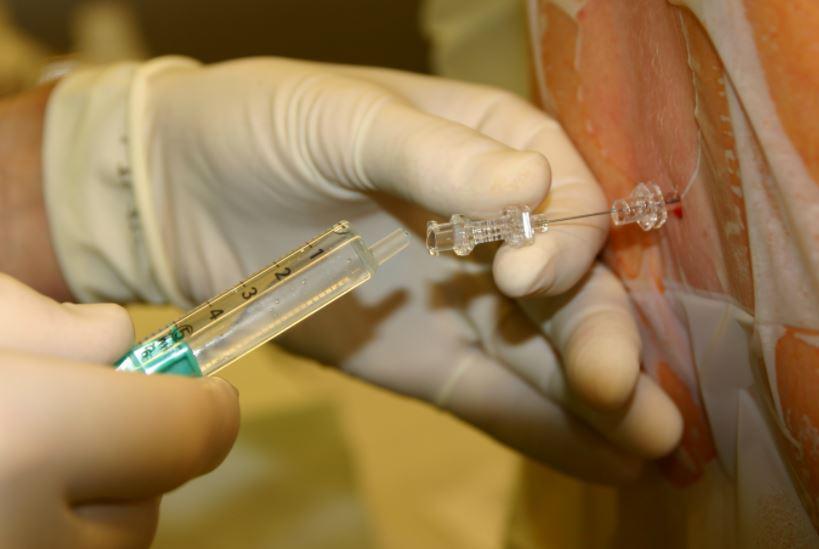 April 14, 2021
A 33-year-old Portland-area woman filed a sexual battery lawsuit against an anesthesiology resident at Oregon Health & Science University earlier this month, marking the second such case against an OHSU anesthesiology resident this year.
At the end of February, a former OHSU social worker sued OHSU and former anesthesiology resident Dr. Jason Campbell, known as the TikTok doc for his dance videos. 
The two anesthesiology residents knew each other at OHSU -- and were snapped in at least one photo together. They've also shared the same lawyer -- Portland-based John Kaempf.
But the two cases, though they both involve alleged sexual abuse and anesthesiology residents, differ in the details and how they're unfolding. 
OHSU, which was named as a defendant in the Campbell suit, filed a response in the U.S. District Court in Portland that denied allegations that it fosters a culture in which harassers are protected and victims are retaliated against. The lawsuit, which seeks $45 million in damages, accuses Campbell of pressing his erection against the plaintiff, A.B., at her workplace at the Portland Veteran's Affairs hospital across from OHSU and sending her pornographic photos and text messages. OHSU said it investigated her complaint against Campbell and was moving to fire him when he quit last year. 
In a statement, OHSU said the behavior described in the complaint was "distressing." 
The university recently announced it had hired former U.S. Attorney General Eric Holder to investigate the university's handling of sexual harassment and discrimination cases, pledging to create a culture that protects victims against bias and abuse.
In response to the latest suit, filed by lawyers of Crystal Rivera against Dr. Andrew Davoodian in Multnomah County Circuit Court on April 1, OHSU declined to comment.
"Dr. Andrew Davoodian is a resident in anesthesiology and perioperative medicine at OHSU," it said in a statement to The Lund Report. "OHSU won't comment on the specifics of this pending litigation, of which OHSU is not a party."
It did not respond to questions about whether Davoodian is on probation or whether the administration is concerned about the suit.
The lawsuit and counter complaint say that Rivera and Davoodian met through an online dating app, Bumble, in October 2018. Rivera's suit says they went for a trial walk along the waterfront in Southwest Portland on Oct. 11 at 7 p.m. Her suit says he kissed her during their walk and then pressured her to go up to his apartment on the waterfront. She declined but agreed to go to the rooftop, the suit says. When they got out of the elevator, they were at his apartment, the complaint says. Davoodian ordered her to sit on his couch, it says, and locked the door behind him.
"At this point, Ms. Rivera was scared for her life," the suit says.
The complaint says Davoodian pinned her down, kissed her and fondled her breasts, as she asked him to stop. It says he unzipped her jacket, tore her shirt off and sucked her right breast.
She was scared, the complaint says.
"Defendant stopped kissing her and placed his hand on her left breast, felt her heartbeat and said, 'yeah, you are scared,'" the suit says.
"He then looked around the room, pointed to an object and said, 'I wonder if I grabbed that and hit you with it, if that would kill you,'" the suit says.
The complaint says she convinced Davoodian she wanted to take things slowly and that he walked her down to the garage, kissing her and fondling her breasts along the way. After he retrieved her car and kissed and sucked her right breast again, she drove away, the complaint says.
As a result of the encounter, Rivera has suffered "emotional pain, dysfunction, embarrassment, loss of sleep, avoidance, difficulty concentrating, depression, diminished self esteem and sense of security, disruption of life, wounded trusts in the intention of others and post-traumatic stress, the complaint says." It says she will continue to need psychiatric and psychological medical treatment.
Accusing Davoodian of sexual battery, false imprisonment and intentional infliction of emotional distress, the lawsuit seeks $2 million in damages, including $150,000 in economic damages.
Davoodian's countersuit was filed March 30, 25 days after Rivera's lawyers told him in a letter that she was going to sue him that day. His complaint, which also seeks $2 million, says the lawyer's notice and the draft of her complaint threatened "that unless he pays defendant money for her silence, the false allegations contained in the letter and the complaint would be publicly exposed."
His complaint says that all contact between the two was consensual.
"The allegations in defendant's complaint are false, and defendant knew they were false when the letter and the complaint were sent to plaintiff," Davoodian's suit says.
"The letter and defendant's threatened lawsuit were intended to and did cause plaintiff to suffer severe emotional distress," the suit says. 
"Defendant's acts alleged herein collectively constitute outrageous conduct and are an extraordinary transgression of the bounds of socially tolerable conduct," his suit says. It adds that Rivera's conduct toward Davoodian was "wanton and malicious," and says he may amend his complaint to add punitive damages -- just as she said in her lawsuit she might do the same.
Davoodian's suit seeks a declaration that he is not liable and says her case is not valid because it falls outside a two-year statute of limitations.
His complaint cites, ORS 12.110(1) which is related to child abuse and was mentioned in Rivera's draft lawsuit. But her attorneys dropped the reference in their filed complaint.
Rivera's Portland based-lawyer, Megan Johnson at Pickett Dummigan McCall, did not respond to a request for comment. The firm's website says it is the largest and most experienced personal injury law firm in the state: "Since 2003, we've represented personal injury victims in state and federal courts throughout the Pacific Northwest and have recovered over $100 million for clients."
Davoodian's Portland-based lawyer, John Kaempf, says he has 30 years of experience as a defense lawyer, specializing "in defending lawsuits against churches and religious schools as well as child abuse claims." 
Campbell, the TikTok doc, hired Kaempf this year to represent him but then suddenly changed lawyers for an unknown reason.
Campbell was hired by the University of Florida in Gainesville on March 1, but was immediately put on administrative leave when stories emerged about the lawsuit. In a statement, the university said that it's continuing to investigate allegations of misconduct and that Campbell is still on leave. "The University of Florida is committed to providing a safe educational, work and residential environment that is free from harassment or misconduct," its statement said.
You can reach Lynne Terry at [email protected] or on Twitter @LynnePDX.