The hospital says its nurses wanted out of the union, but the Oregon Nurses Association disagrees.
Image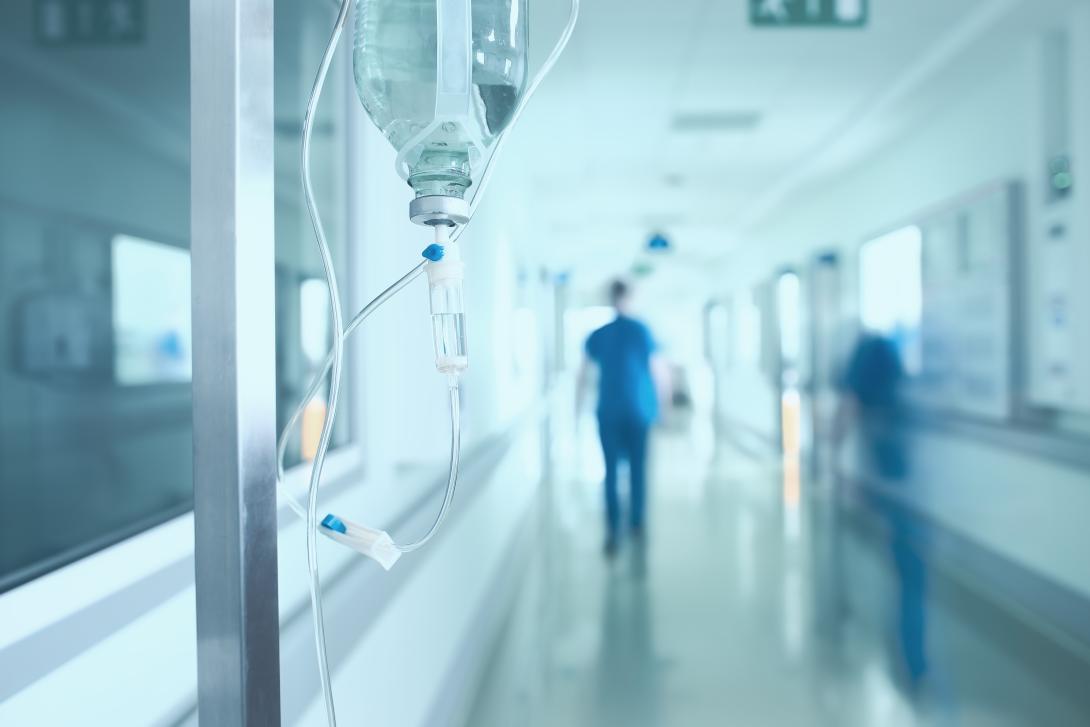 August 23, 2022
ONTARIO — Officials with a state union group for nurses and allied health workers and those at a local hospital are split over why a union may now be dissolving for nurses at the hospital.
In a news release from the Oregon Nurses Association on Aug. 12, it claims administrators at Saint Alphonsus Medical Center-Ontario since April "have illegally pushed nurses to end their affiliation." It states that the union has represented nurses there for more than a decade and that the existing union contract was negotiated in 2019.
In a response to an inquiry from the newspaper received Aug. 12 from Saint Alphonsus Health System, officials stated that nurses no longer want to be represented by the union.
"We received a petition in April signed by the significant majority of our nurses saying that they no longer wanted to be represented by ONA," reads the statement. "As the law provides, we withdrew recognition from the ONA. We are confident that we followed the law in respecting the wishes of our nurses."
It goes on to allege that the union organization responded to that petition by "filing multiple frivolous charges with the National Labor Relations Board to block and delay the process."
Hospital officials say what happened next was ONA filing "for a secret ballot election, which would allow nurses to again choose if they wanted to be represented, which the hospital welcomed."
But, according to the statement from Saint Alphonsus, the nurses union subsequently "BLOCKED the election that they themselves requested." However, according to the Oregon Nurses Association, the National Labor Relations Board has impounded the votes while it reviews charges filed by ONA before counting and certifying the election, which ended Friday. The vote only involves nurses from the Ontario hospital, with the union stating that techs at Saint Alphonsus' Baker City location are still represented by the association.
Charges filed by the Oregon Nurses Association with the labor board allege violations over collective bargaining. Allegations include "the administration has not paid contractually obligated raises and bonuses, refused to bargain over working conditions during the COVID-19 pandemic, ignored grievances, and circulated information disparaging Oregon Nurses Association."
Furthermore, the union alleges management at the Ontario hospital has "repeatedly interfered in the voting process by supporting an anti-union petition on paid time, by holding captive audience meetings, by blocking ONA's access to nurses and the facility, and by posting negative messages about ONA around the hospital."
Officials with Saint Alphonsus Health System state they are "disappointed that the ONA continues to lie about the Hospital's actions as well as the status of the labor board process.
"We are outraged that they are abusing the bureaucratic processes in an attempt to subvert the democratic process and thwart the twice expressed wishes of our nurses, nurses who have heroically served our Ontario community throughout this pandemic," reads the statement. "We hope for a speedy resolution to this matter. Unlike the ONA, we want to have the ballots counted. We will respect the outcome of the election, regardless of what that may be."