Nutrition Program for Seniors Goes Without Additional Funding
Demand for the program doubles the number of food vouchers available
March 7, 2012—The recently resolved $300 million deficit in Oregon's budget meant tough cuts. But the ongoing recession means an ongoing need for funding social programs. One of the programs that fell between those proverbial rock and hard spots this legislative session was the Senior Farm Direct Nutrition Program, which helps low-income seniors purchase fresh fruit and vegetables.
The program provides vouchers worth $32 during the summer months for seniors to use at farmers' markets and stands and purchase fresh produce. To be eligible for the program, seniors must be over the age of 60, already receive food stamps or be covered by the Oregon Health Plan, or have incomes falling below 135 percent of the federal poverty level (approximately $14,000 a year).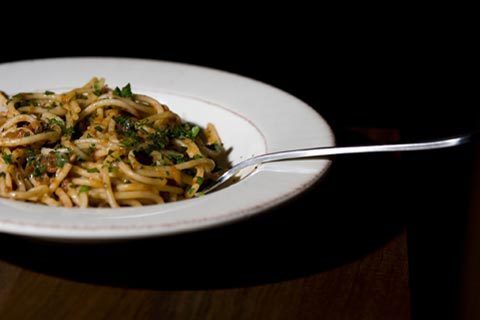 Although the vouchers are worth a small sum, Patti Whitney-Wise, executive director of Partners for a Hunger Free Oregon, said they go a long way for seniors who are trying to make their food budgets stretch.
"[Food stamps] does not actually cover a nutritious diet for anyone," she said. "This is a way to help supplement that, and specifically target fresh fruits and vegetables."
Senate Bill 1567, which died early in the legislative session that ended on Monday, would have increased the program's funding by $350,000, which would have paid for another 10,000 vouchers.
"It is a key senior health program," Sen. Jackie Dingfelder (D-Portland), the bill's sponsor, said in a hearing in early February, calling the budget increase "modest."
"It was a long shot," Whitney-Wise said, given the state's budget constraints.
There is so much demand for the program that only 53 percent of eligible seniors receive the vouchers. Last summer, according to Whitney-Wise, around 5,000 people were turned away from the program. "We had a pretty good sized wait list last summer," she said.
The recession has increased hunger in Oregon. Since the recession began in late 2008, demand for food boxes has increased by 29 percent. Oregon's 20 food banks distributed a little over one million food boxes between July 2010 and June 2011—a 12 percent increase from the last year, and a first in the Oregon Food Bank's history.
And, advocates say, the emergency food boxes that serve approximately 260,000 do not adequately feed them, because they only contain enough groceries to last between three and five days.
Seniors who are on fixed incomes or have seen their retirement reduced because of the recession are at higher risk of hunger, which more acutely affects their health than other populations.
Dingfelder and other organizations supporting the bill, including Upstream Public Health, the Oregon Commission for Women, and Kaiser Permanente, emphasized that lack of nutrition in senior populations can lead to dizziness and falls. That in turn can lead to broken bones and other serious injuries that require hospital care, physical therapy, and other types of expensive health care.
Molly Haynes, Kaiser Permanente's community project coordinator, also added that eating fresh fruits and vegetables can give a person the vitamins, minerals and fiber they need to be healthy and ward off illness and disease.
Bill Gentile, chair of the Elders in Action's workgroup on senior hunger and poverty, said the possibility of receiving the $32 Senior Farm Direct Nutrition Program vouchers also act as a tool "for breaking down barriers for the two-thirds of eligible seniors who don't access [food stamps]."
"These vouchers allow low-income seniors to participate in their communities at the local farmer's market in a way they didn't feel was accessible to them before," Gentile wrote in support of the bill. "The stigma of local produce being too expensive is set aside when seniors have the vouchers to encourage them to attend the farmer's market."
Whitney-Wise had hoped that funding for the program would have been included in the final negotiations of the state's rebalance budget, and she and other advocates intend to re-address the issue during next year's legislative session.
The demand isn't going away. "We anticipate that many seniors will respond to the opportunity again this summer," she said.
Image for this story appears courtesy of The Oregonian.